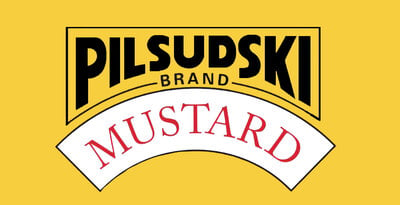 Pilsudski Brand Products
Give Your Sandwiches a Tangy Kick with Pilsudski Brand Products
Pilsudski has been crafting premium condiments using a homemade recipe for decades. The company, which is based in southeastern Pennsylvania, has used the same family recipes since the 1970s, and their homemade recipes give their products such a homey and classic flavor that customers prefer. While you can find Pilsudski brand products in many residential homes, they're also ideal for commercial foodservice use. Read more
Using Pilsudski brand products on your deli sandwiches can give them a tangy and spicy kick without overpowering the other flavors in the sandwich. The company offers several different types of condiments, but they are best known for their mustard and horseradish. While you can choose plain varieties of condiments, there are also unique options like wasabi mustard and Polish-style horseradish that put a spin on traditional flavors.
Pilsudski Horseradish
Serve delicious and spicy Pilsudski horseradish alongside your prime beef entrees or on top of your roast beef sandwiches.
Pilsudski Mustard and Mustard Packets
You can use Pilsudski mustard and mustard packets on your deli or club sandwiches, or serve them alongside your meal for customers to use.