Pavailler Parts
Choose Pavailler Baking Equipment and Parts for Your Foodservice Business
Pavailler is a world-renowned manufacturer of deck, rotary rack, convection, and combi ovens. They are also considered the specialist in dough preparation and processing equipment for pastry chefs and bakers. Whether you own a restaurant, upscale bistro, or bakery, Pavailler has the ovens and parts you need. Read more
In addition to baking equipment, Pavailler offers gaskets and sweeper strips to keep your oven doors tightly closed. These products also allow your equipment to keep air temperatures and moisture at consistent levels, so they'll help you produce perfectly baked bread, pizzas, and desserts. Additionally, sweeper strips protect your floors from scratches and prevent the spread of hot air in your kitchen.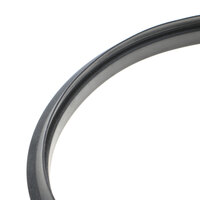 Pavailler Gaskets and Sweeper Strips
High-quality Pavailler gaskets and sweeper strips are designed to create tight seals between the body and door of your hot side equipment.
Pavailler Rocker Switches
Use Pavailler rocker switches to replace broken and worn out parts in your businesses ovens, dough preparation equipment, and processing machines.