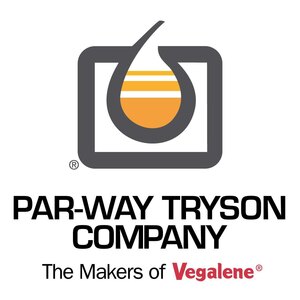 Par-Way Tryson Overall Customer Rating:
Keep Your Foods from Sticking with Par-Way Tryson
Since 1948, Par-Way Tryson has been looking for ways to help foodservice professionals do their jobs more easily and efficiently. The company began with a release coating that stopped foods from sticking to pans and other bakeware, giving commercial chefs and bakers one less thing to worry about. Since then, they've grown to be an international leader in the foodservice industry. Read more
Par-Way Tryson's signature brand is Vegalene. Under this name, they market seasonings and release sprays to help all manner of restaurants, bakeries, and other establishments. Whether you're looking for canola oil, butter substitute, or garlic seasoning spray, Par-Way Tryson has you covered. They also carry releases specially designed for different types of pans, like waffle irons and bread pans.