Omega Foodservice Equipment
Powerful and Reliable Kitchen Appliances for Commercial Kitchens
Over the years, Omega has become a major player in commercial kitchen appliances. Their products have earned a reputation for speed, quality, and durability, making them one of the most trusted names in the industry. With products for food prep, slushies, and more, Omega is one of the best. Read more
Omega's most popular products include a wide range of commercial applications, including refrigerated beverage dispensers that are designed to keep drinks at the perfect serving temperature. Ideal for nearly every business model, your business can easily find a place for any of their products.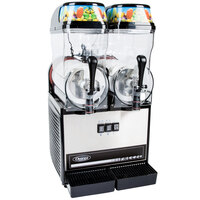 Omega Granita and Slushy Machines
Omega granita / slushy machines hold, chill, and serve your most popular slushies so that you can keep up with demand. Available with multiple hoppers and dispensers, these machines are great for concession stands.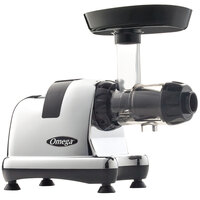 Omega Commercial Juicers
Omega commercial electric juicers include some of the fastest, most powerful juicers in the industry. They're ideal for extracting large quantities of citrus, fruit, and vegetable juice from produce for fresh drinks.