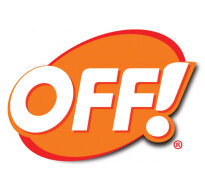 OFF!® Products
by  SC Johnson
OFF!® Products Keep Guests and Employees Safe from Harmful Bug Bites
Produced in Finland, OFF!® has been offering insect repellent products on the market since 1957. Its parent company, SC Johnson, has been operating since 1886. For over 50 years, OFF!® has worked to create products safe for humans and effective at repelling pests. Read more
OFF!® products come in a number of forms from towelettes to sprays. And because they're safe on skin, guests and employees can have peace of mind while using them. From outdoor catering events to construction sites, OFF!® products are a must-have for any area affected by mosquitoes and pests.
OFF! Flying Insect Control Products and Bug Zappers
Protect against flying bugs and insects that could carry diseases by equipping staff with these OFF! products.
OFF! Personal Insect Repellent
Gives guests and employees a defense against pesky bugs and biting mosquitos by supplying them OFF! personal insect repellent.