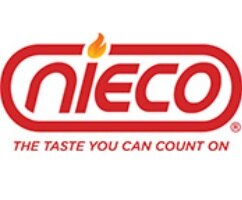 Nieco Overall Customer Rating:
Maintain Your Commercial Broiler with Nieco Parts and Accessories
Nieco was originally founded as a sheet metal company in San Francisco, CA in 1905. In 1967, the company changed their name to "National Industrial Equipment Co." which led to the name Nieco. The company produced their first commercial broiler a few years later, which was installed at Disneyland, and they continued to expand their production from there. Nieco was purchased by the Middleby Corporation in 2012 and continues to supply commercial cooking equipment to large fast food chains, sports arenas, and amusement parks around the world. Read more
To find high-quality parts and accessories for your commercial broiler or other cooking equipment, check out what Nieco has to offer. Parts like bearings, bolts, orifices, and relays are all important to keep your restaurant equipment functioning properly. And because Nieco specializes in manufacturing broilers for large-scale settings, you can trust their parts to stand up well to daily use.