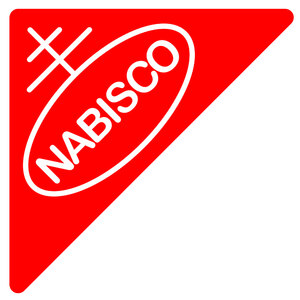 Nabisco Cookies, Crackers, & Snacks
Stock Your Break Room with Nabisco Cookies, Crackers, and Snacks
Nabisco is a Mondelez International Foodservice brand that's headquartered in East Hanover, New Jersey. Their name is an abbreviation of "National Biscuit Company." Additionally, their production facility in Chicago is one of the largest bakeries in the world and produces a wide range of well-known snacks, including Oreos, Ritz Crackers, and Wheat Thins. Read more
Whether you're searching for snack packs for your office break room or saltine crackers to provide with orders of soup at your restaurant, Nabisco manufactures all the crackers and snacks you need. You can also find graham crackers that are a perfect snack for classrooms or cafeterias. Best of all, most Nabisco products are individually packaged, so they stay fresh and promote portion control among your students, customers, and staff.
Nabisco Baking Toppings and Add Ins
Products like Nabisco vanilla wafer cookies are delicious baking toppings and add ins for your recipes.
Nabisco Crackers and Cookies
Nabisco manufactures well-known crackers and cookies such as Ritz bits and saltines, so you can provide customers and staff with popular snacks.