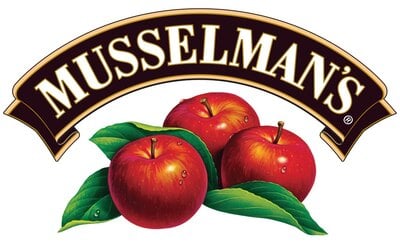 Musselman's Restaurant Supplies and Equipment
Healthy, Delicious, and Affordable Canned and Jarred Fruit Products
Founded in 1907 in the small town of Biglerville, PA, Musselman's worked its way into many kitchens and homes, and today, their products are found in almost every grocery store across the country. Musselman's is entirely grower-owned, promising consumers all-American foods that are made straight from the apples of the best orchards across North America. Read more
Musselman's line of apple products is full of quality, delicious, and healthy fruit products like applesauce and apple butter. Their premium canned foods serve as delicious and healthy sides for your most popular dishes, and can be easily set out in salad bars or other self-serve stations. In restaurants nation-wide, Musselman's is an essential ingredient addition.

Musselman's Canned Fruit
Serve Musselman's canned fruit as a healthy side or appetizer dish, and use it as a topping for ice cream and other desserts! Serve it chilled, or heat it up as an indulgent treat.

Musselman's Bar Juices
Mussleman's bar juices provide a delicious, sweet base to your tasty drinks and cocktails, including warm fall beverages and apple martinis.