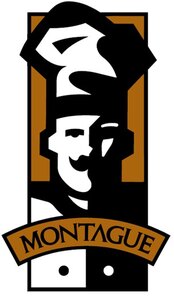 Montague Equipment Parts
Explore Montague Parts and Accessories for Commercial Ranges and Ovens
Montague was founded in San Francisco, CA in 1857 as a company that sold pots, pans, and general hardware products. Eventually, the company began manufacturing ovens and cooktops made of brick and steel, which gradually evolved into the commercial kitchen equipment they produce today. Montague is still a family owned and operated business that makes good use of the skills and knowledge gained during their long history in the foodservice industry. Read more
If you're looking for parts and accessories for your charbroiler, commercial oven, or other hot side equipment, Montague manufactures a wide variety of products you can use for maintenance and repairs. From nuts and bolts to heating elements and thermostats, you can find all the components necessary to keep your equipment running smoothly. So next time your cooktop malfunctions, keep Montague oven parts in mind.

Montague Deck Oven and Pizza Oven Parts and Accessories
If your establishment has a deck or pizza oven, stock up on Montague parts and accessories to keep your service running smoothly.

Montague Epoxy, Cement, and Sealers
Use Montague epoxy, cement, and sealers to repair broken and worn-out parts and accessories at your foodservice business.