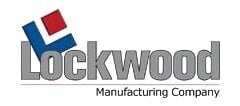 Lockwood Manufacturing Equipment Parts & Accessories
Consider Lockwood Parts and Accessories for Your Establishment's Repair and Maintenance Needs
Lockwood specializes in working with aluminum, and they use their expertise to manufacture equipment for foodservice operations, material handling, meal delivery. All of their products are manufactured in the United States, and they regularly showcase their latest equipment at trade shows and expos around the country. Lockwood also produces replacement parts and accessories for a variety of appliances, storage racks, transportation carts, and more. Read more
Lockwood parts include casters, hinges, and knobs that can be used on different types of equipment. You can also browse more specialized parts, like blower motors and holding cabinet parts, which are important for maintaining a safe temperature when preparing and transporting hot foods. So if you're looking for parts and accessories that are manufactured in the United States, Lockwood is a great option.
Lockwood Holding and Proofing Cabinet Parts and Accessories
If you need to replace a component of your holding or proofing cabinet, check out these Lockwood parts, like doors, breakers, and cords.
Lockwood Hinges and Hinge Hardware
Because Lockwood specializes in aluminum products, their hinges and hardware are built with precision and strength.