Lennox Equipment Parts
Service Your HVAC Unit with Lennox Equipment Parts to Keep It Running like New
The Lennox brand has been associated with innovative heating and cooling solutions since its inception. It all began in 1895 when Dave Lennox built the world's first riveted steel furnace and started the company. They are now based in Dallas, Texas and produce a wide range of HVAC units that are both energy efficient and cost effective. Read more
Lennox equipment parts are a key factor in the company's success. As Lennox set the standard in the industry for HVAC units, they produced parts to keep those units running efficiently and successfully. Lennox units provide comfort and ease to people around the globe, while the Lennox's team of experts in manufacturing, sales, and customer service are available to supply the support their customers may need.
Lennox Ignition Controls
Lennox ignition controls are essential for preventing accidental gas leaks and fires in HVAC units.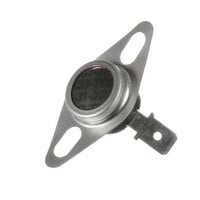 Lennox Round Push Button Switches
Easily replace worn-out parts on your HVAC units with Lennox round push button switches.