La San Marco Equipment Parts
Keep Your Espresso Machine Running like New with La San Marco Equipment Parts
La San Marco has set a precedence in the coffee industry since its conception in 1920. Based out of Gorizia, Italy, the company has dedicated itself to creating innovative units that carry the traditional rich espresso flavor. La San Marco uses its strong foundation of brewing from their past to make new and awe-inspiring machines that customers can depend on for years to come. Read more
The espresso machine may have evolved over time, but La San Marco equipment parts have maintained their reliable nature to make units easy to repair. Business owners around the globe search for the La San Marco logo to provide the foundation of their coffee establishment and craft. La San Marco created a marriage between tradition and innovation to provide their customers with great service.
La San Marco Bearings and Bushings
Promote efficient movement in your unit by stocking up on La San Marco bearings and bushings.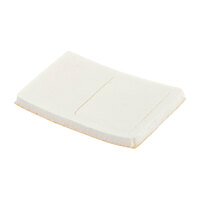 La San Marco Gaskets and Sweeper Strips
La San Marco gaskets and sweeper strips create a tight seal to keep moisture out of your unit's essential components.