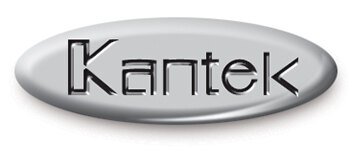 Kantek Desk & Office Accessories
Kantek Desk and Office Accessories are Perfect for Your Business or Home Office
Founded in 1982 by a research engineer, Kantek has always focused on developing new and ambitious desks and office accessories. Kantek was one of the first companies to offer anti-glare filters for personal computers, which revolutionized computer use in business and institutional environments. They have continued to excel because they consistently innovate and offer customers superior designs and customer service. Read more
Kantek desk and office accessories are perfect for a variety of establishments, like restaurants, businesses, and schools. Their product list has also expanded greatly since their founding, and now, Kantek offers a wide range of desk and office accessories, such as footrests, desk organizers, and tape dispensers.

Kantek Desk Organizers and Storage
Reduce clutter on your desk by organizing your writing utensils, letter openers, and scissors in Kantek desk organizers and storage.

Kantek Office Chair Parts and Accessories
Replace broken pieces on your office furniture and make your seats more comfortable with Kantek office chair parts and accessories.