Jones Zylon Equipment Parts
Use Jones Zylon Equipment Parts to Easily Repair Meal Delivery and Holding Equipment
Headquartered in West Lafayette, OH, Jones Zylon started out as a manufacturer of plastic hospital dinnerware. Today, Jones Zylon provides corrections facilities, acute care, and long-term care with dinnerware and holding equipment for meal delivery. Jones Zylon was founded in the 1960s and has continued to develop additional functional tray products for many facilities. Read more
Jones Zylon equipment parts ensures that meal holding equipment is functioning up to proper standards. All of Jones Zylon parts are OEM parts which make them a perfect fit for any Jones Zylon product. Jones Zylon equipment parts make it very simple to repair and fix meal holding equipment.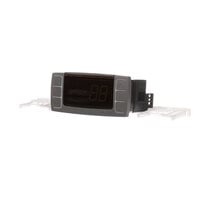 Jones Zylon Commercial Refrigeration Control Boards and Digital Controllers
Repair Jones Zylon commercial refrigeration easily with replacing a new temperature probe or digital controller in meal holding equipment.
Jones Zylon Holding Cabinet and Proofing Cabinet Parts and Accessories
Replace heating elements to guarantee that Jones Zylon meal holding cabinets and proofing cabinets are functioning properly at all times.