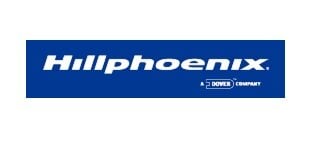 Hill Phoenix Overall Customer Rating:
Hillphoenix Refrigerators and Merchandisers Are a High-Quality Choice for Your Business
Hillphoenix was founded in 1887 in New Jersey and is a world-renowned manufacturer of retail refrigeration solutions. Their motto is "Fresh thinking. Responsible solutions," which is evidenced by their commitment to creating quality products and offering their customers top-notch service. Hillphoenix is owned by the Dover Company, a large-scale manufacturer of industrial products for a variety of business sectors. Read more
If you need replacement parts for your Hillphoenix refrigerators and merchandisers, they make a variety of these products. These include fan blades and motors, refrigerator shelves, replacement gaskets, and much more. Whether you own a market, convenience store, or take-out business, Hillphoenix has the equipment and parts you need.