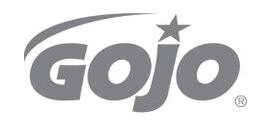 GOJO Overall Customer Rating:
Keep Skin Soft and Clean with GOJO
Since 1946, GOJO has been finding ways to make skin care and sanitation in the workplace simpler and safer. Their soaps have been designed to remove dirt, grease, and grime without being harsh on skin, allowing you to wash again and again without skin drying out. Their products have since been used in restaurants, schools, stores, and other commercial or institutional locations to keep both customers and staff clean and healthy. Read more
Our selection of GOJO products also allows you to cut down on hand soap and sanitizer waste. Hand soap dispenser systems perfectly portion solutions so that everyone can properly wash their hands and stop disease-causing agents. To cut down on germs and disease even further, we carry GOJO automatic hand soap dispensers that distribute soap without having to push a button.