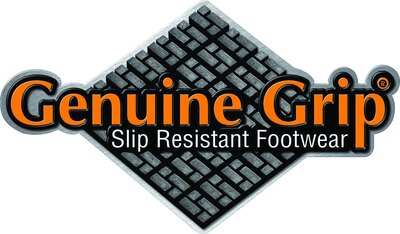 Genuine Grip Footwear Overall Customer Rating:
Keep Your Staff Members Safe with Genuine Grip Footwear
Founded in 1932, Genuine Grip Footwear works to provide shoes to keep your waiters, chefs, and other members of your kitchen staff safe during their shifts. They use their many years of experience as well as new technologies to manufacture comfortable footwear that will keep your workplace accident free. While they're headquartered in Secaucas, New Jersey, they ship to customers all across the country. Read more
Thousands of workplace injuries occur every year due to slipping, tripping, and falling, all of which can be prevented with proper footwear. All of Genuine Grip's footwear has specially designed tread patterns to resist slips on water, oil, shortening, and other substances that might be found on the floor of your kitchen.