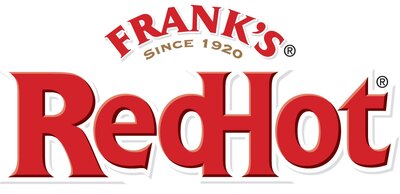 Frank's Red Hot Food Products
Use Frank's Red Hot Food Products to Add a Spicy Kick to Your Menu
The Frank's Red Hot brand was created by pepper farmer Adam Estilette and his partner Jacob Frank in 1920. They came up with the idea to make a spicy sauce flavored with cayenne peppers and produced the first bottle at Estilette's pickling plant in Louisiana. Frank's Red Hot is now a highly recognized hot sauce brand and was even used on the first order of buffalo wings in 1964. Read more
Frank's Red Hot Food products are perfect for marinating meats or adding spicy flavor to menu items like macaroni and cheese, dips, sandwiches, and wings. In addition to their famous hot sauce, Frank's Red Hot makes chili sauce, buffalo sauce, and barbecue sauces. Packaged for foodservice operators like restaurants and bars, Frank's products can be ordered in bulk for the most economical pricing.

Frank's Red Hot Marinades, Glazes, and Flavorings
Use Frank's Red Hot marinades, glazes, and flavorings to add a spicy kick to your signature dishes.

Frank's Red Hot Hot Sauces
Hot sauces from Frank's Red Hot can be used to increase the heat on your buffalo wings, chicken tenders, and other appetizers.