Flavour Blaster Mixology Products
Create One-of-a-Kind Cocktails with Flavour Blaster Mixology Products
In 2018, Flavour Blaster created the first ever handheld device to utilize vapor technology to create edible bubbles, flavor mist, and smoke clouds for show-stopping cocktails. What began as a two-man team quickly grew to a full-fledged business with a plethora of unique offerings that are used by bartenders across the globe. Flavor Blaster is on a mission to elevate your cocktail with their products to provide a unique sensory experience your customer won't soon forget. Read more
Flavour Blaster mixology products make it easy to craft eye-catching drink displays. Their expansive product line includes cocktail aromas that range from sweet and fruity to herbal and smoky and are designed to complement the flavors of your drinks. Perfect for use in cocktail bars, lounges, clubs, or even at catered events, Flavour Blaster mixology products are sure to enhance your menu offerings and keep customers coming back for more.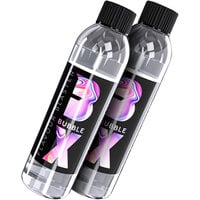 Flavour Blaster Bar Drink Garnishes
Add an extra level of detail to your signature drinks with Flavour Blaster bar drinks garnishes.
Flavour Blaster Cocktail Smoke Guns & Accessories
Take any ordinary drink to extraordinary new levels with Flavour Blaster smoke guns and accessories.