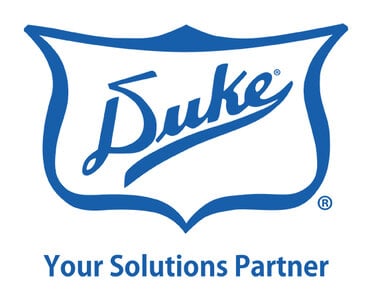 Duke Overall Customer Rating:
Duke Equipment and Parts Keep Your Commercial Kitchen Running Smoothly
Duke was founded in 1925 and is responsible for manufacturing the first waterless hot well for the foodservice industry. Additionally, they're dedicated to producing environmentally-conscious solutions, so they're a smart choice for green establishments. From merchandisers and food shields to warewashing and holding equipment, Duke has you covered. Read more
Duke offers a wide range of replacement parts for your kitchen equipment. In addition to casters for your food prep tables, they manufacture light bulbs that can be used in merchandisers and refrigerators. Whether you own a restaurant, ice cream shop, or buffet, Duke is a dependable and well-known brand that your business can trust.