Dewalt Tools, Accessories & Equipment
Utilize DeWalt Tools, Accessories, and Equipment to Make Your Industrial Setting a Safer and More Efficient Location
DeWalt traces its origins back to 1922 when Raymond DeWalt perfected the first woodworking machine. Today DeWalt is considered a premium brand due to the company's rich history and innovative product lines. No matter what the industrial setting is, DeWalt provides quality reliable products that get the job done. Read more
DeWalt tools, accessories, and equipment are a great addition to any industrial setting. From power tools to heaters, DeWalt offers products that can make your warehouse a safer and more comfortable location for employees. Important projects call for high-quality tools and equipment, and DeWalt delivers.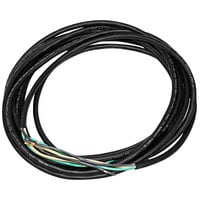 DeWalt Industrial Heater Parts & Accessories
Ensure your establishment's heating systems run smoothly by maintaining them with DeWalt industrial heater parts.