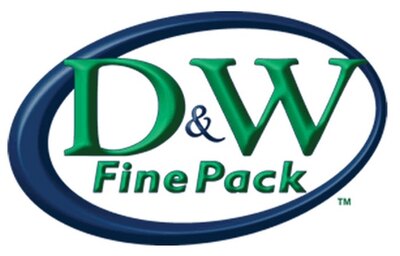 D&W Fine Pack Overall Customer Rating:
Packing Solutions for the Foodservice Industry
D&W Fine Pack provides a wide range of products for the foodservice and foodservice packing industries. With their massive catalogue of items, D&W Fine Pack prides themselves on offering the exact product to meet your needs. If they do not have it in stock, D&W Fine Pack has the ability to create something new just for you. They will walk through the design process with you and provide a full product-to-package analysis. Read more
D&W Fine Pack has deep expertise with a number of materials to create products for any need. They offer both rigid plastic and aluminum containers in various sizes, as well as straws, lids, and a whole line of plastic cutlery. D&W Fine Pack operates across the United States, Canada, and China, and strives to a sustainable, environmentally responsible company.