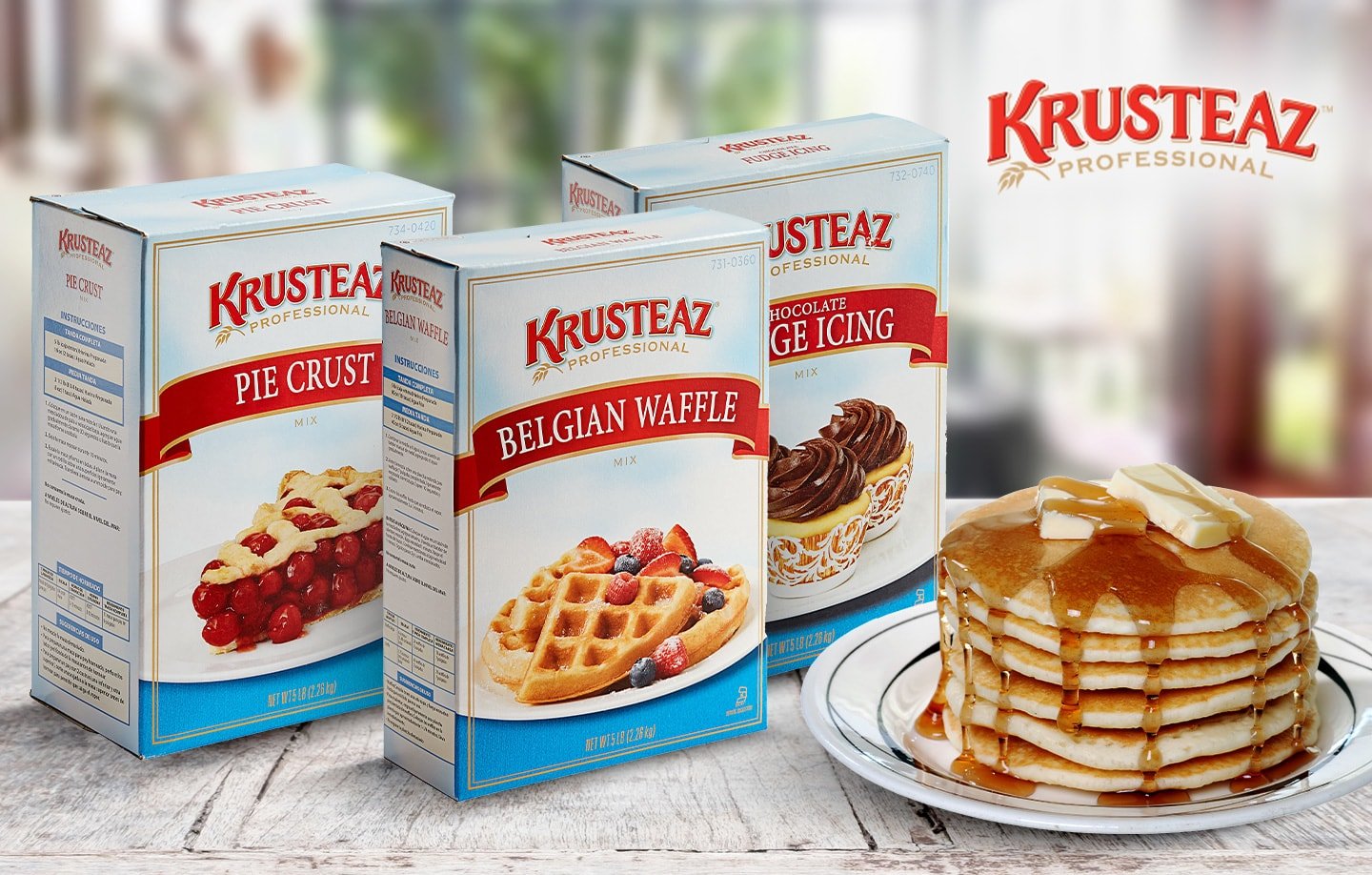 Shop Krusteaz
Krusteaz
Krusteaz Professional mixes and breakfast foods save you time in the kitchen without sacrificing the flavor and quality of your dishes.
Shop Ready to Use Cake and Dessert Mixes
Shop All Categories
Use Timesaving Continental Mills Food Products to Create Delicious Bakes for Your Menu
Continental Mills is a Seattle-based business started by Rose Charters in 1932 when she created a pie crust mix that only required water to make. It remains a family-owned company to this day and continues to pursue the mission of helping bakers save time in the kitchen. Continental Mills uses innovative recipes to produce easy-to-use baking brands, like Krusteaz and Ghirardelli, that can be incorporated in menus across the foodservice industry. Continental Mills food products are perfect for restaurants, hotels, diners, and concession stands looking to expand their menu with minimal effort. You can find pancake, waffle, cake, pie, and brownie mixes that are ready to bake in minutes. If you're looking for delicious fan favorites, Continental Mills products are quick and easy to prepare for your customers.