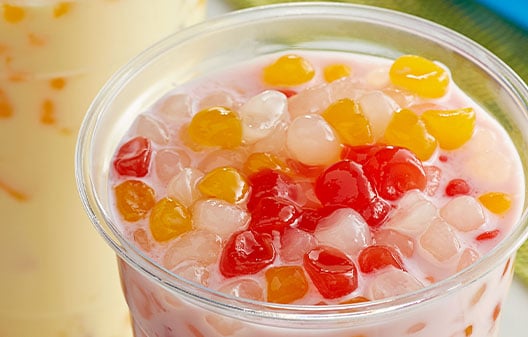 Shop Bubble Tea Toppings & Add Ins
Shop Bubble Tea Powders
Bubble Tea Powders
Craft trendy bubble teas and other delicious beverages with Bossen bubble tea powders.
Shop Smoothie Mixes
Smoothie Mixes
Bossen smoothie mixes allow your establishment to easily create delicious and healthy smoothies.
Shop All Categories
Make Colorful Bubble Tea Beverages with Bossen Products
The Bossen brand is a division of Leadway International, Inc., a company founded by Haber Tu and Edward Shen in 2010. Based in the San Francisco Bay area, Bossen began by developing several premium dessert and beverage products like bubble tea supplies and frozen yogurt toppings. Today, the Bossen brand is a leading wholesale supplier of bubble tea products to foodservice businesses across the US.Bossen products are used to make bubble tea beverages, tea-based drinks that include chewy tapioca balls and other toppings like jelly or pudding. Not just for bubble tea shops, Bossen products make the perfect addition to concession stands, ice cream shops, and coffee shops. Bossen bubble tea supplies and ingredients are available in a wide variety of flavors that make it easy to prepare boba tea beverages.