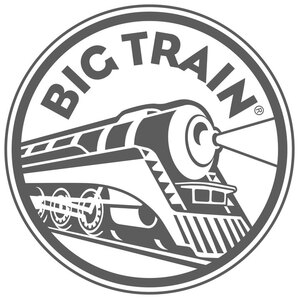 Big Train Drink Mixes
by  Kerry
Delicious Beverage Mixes that Are Easy to Make
Big Train drink mixes have been a major part of the foodservice industry for the past 20 years and across 55 different countries, including the United Kingdom and Canada. Based in Lake Forest, California, they have always proudly manufactured all of their products within the United States. Read more
Big Train not only makes high-demand drink mixes, but they also produce dietary supplements that can be used at gyms, health bars, and other health-conscious venues. With such a wide selection of popular drink mixes at your disposal, finding the perfect beverage for your business is only a few clicks away.
Big Train Blended Ice Beverage and Coffee Mix
Big Train iced coffee mixes come in a huge variety of flavors, including mocha, strawberry, and classic vanilla to cover everyone's tastes.
Big Train Hot Chocolate
Big Train hot chocolate comes in multiple sizes and flavors to make sure your customers can have their favorite hot drinks at any time, while minimizing how often you need to purchase refills.