Virtual Restaurant Brands Explained
Prior to the pandemic, virtual brands were an obscure way to launch a food service business. Fast forward to March 2021, and Walmart is announcing plans to enter the ghost kitchen/virtual brand market, solidifying their permanence in the mainstream. Many brick and mortar operators wonder how they can keep up with the storefront-free ghost kitchen business model.
Creating or operating a virtual restaurant brand from within your restaurant's kitchen is the perfect way to tap into the growing ghost kitchen sector without overhauling your current business. Read on to learn exactly what virtual brands are and how you can leverage them to your advantage.
If you have a specific question about virtual brands, use the links below to skip ahead to the section that interests you:
What Is a Virtual Brand?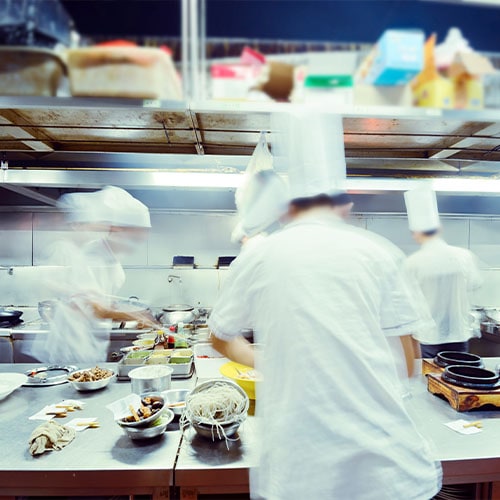 In the food service industry, a virtual brand is a trademarkable business created for online ordering and delivery. An existing restaurant can manage a virtual brand from within its kitchen space.
Benefits of Virtual Restaurant Brands
Selling a virtual brand may help your restaurant survive resource and staffing shortages. Virtual brands allow eateries to produce and sell multiple concepts with the same staff, inventory, and real estate investment. Discover the many benefits of virtual restaurants below:
Maximize the resources you have. Use your existing staff, kitchen, and utilities to sell more restaurant concepts.
Meet the delivery-driven market. Catch the attention of customers who prefer off-premise dining.
Optimize online ordering. Virtual brands accommodate the consumer preference for online ordering.
Reach previously untapped markets. By selling different cuisines and product price points, you can access more market segments.
Sell outside your walk-in range. While a core local customer base will frequent your dine-in eatery, people will order from a virtual brand without considering its location (since it officially has none).
---
Virtual Restaurant Brands vs Ghost Kitchens
If you're familiar with the term ghost kitchen (aka takeout and delivery only food service businesses) you may wonder how virtual brands differ. Virtual brands and ghost kitchens aren't synonymous, but they are interrelated.
The term virtual restaurant brand refers specifically to the branding (concept, logo, menu, tagline, etc.) of a restaurant that operates without a storefront. Ghost kitchen is an umbrella term that describes food service businesses that lack storefronts.
While people often think of ghost kitchens as food businesses that work out of rented kitchen spaces (commissaries), there are multiple ghost kitchen business models. To make an analogy: Chipotle is a fast casual restaurant, but that doesn't mean all fast casual restaurants allow you to build your meal and/or sell Mexican food. In the same way, there are multiple brands and business types within the greater ghost kitchen sector.
What Type of Ghost Kitchen Is a Virtual Brand?
Virtual restaurant brands fall under the operator-managed ghost kitchen business model. Operator-managed ghost kitchens are brick-and-mortar dining establishments that prepare a virtual brand's menu in their kitchen space. Restaurants can build multiple concepts out of their kitchens by inventing a virtual brand or adopting a virtual restaurant franchise.
Back to Top
---
Types of Virtual Restaurant Brands
There are two main types of virtual restaurant brands: private virtual restaurant brands and virtual chains/virtual franchises. We explain what each type of virtual brand is below.
What Is a Private Virtual Restaurant Brand?
A private virtual restaurant brand is an original ghost kitchen concept created by a restaurant and operated out of their brick and mortar. The beauty of anonymity allows eateries to venture into completely different cuisines without raising skepticism. For example, a seafood restaurant could create a Tex-Mex virtual brand and prepare taco and queso orders alongside their scallop risotto. Most choose to stay closer to home: ex. a BBQ restaurant might create a virtual brand that sells BBQ tacos.
You can break down your menu and create a virtual brand that sells one section of your broader on-premise menu (ex. handhelds) adapted for delivery. If you create a private virtual restaurant brand that borrows from your current offerings, you won't have to purchase any additional cooking tools or ingredients. There is security in knowing your virtual menu items have a history of performing well and your kitchen staff knows how to prepare them.
You can even use your virtual brand to test potential menu items. For example, a Vietnamese restaurant could create a virtual restaurant brand that solely sells spring rolls. They could fill their virtual brand's menu with a blend of their on-premise restaurant's most beloved spring rolls and new flavor combinations. If the inventive spring rolls perform well on their virtual brand's menu, they can add them to their brick-and-mortar menu.
What Is a Virtual Restaurant Franchise?
Restaurants maximize their existing kitchen by adding a proven virtual restaurant franchise to their wheelhouse. Just like a restaurant entrepreneur can become a Chick-Fil-A franchisee, a mom-and-pop restaurant can operate a franchised virtual dining concept within their kitchen. Virtual chains are an easy way for food service businesses to turn their kitchens into multi-brand operations and boost delivery sales.
While operators must produce a menu, logo, and all the branding materials for a private virtual restaurant brand, virtual chains offer established branding and menus. Virtual franchises are easier to market than private virtual restaurant brands because they already have a following.
Examples of Virtual Chains
Many virtual chains have celebrities attached to them, increasing the public's awareness and acceptance of their products. Some of the celebrities connected to these brands are still actively promoting their virtual chains, giving franchisees free advertising. Below, we've listed some of the most recognizable virtual chains that have been introduced by celebrities:
Mr. Beast Burger
Foodgod Truffle Fries
Mariah's Cookies
Tyga Bites
Private Virtual Brands vs Virtual Restaurant Franchises
If you're excited about the opportunity to convert your eatery into a multi-concept kitchen but aren't sure whether the private or franchised virtual restaurant model is right for you, use our list of pros and cons to decide.
Private Virtual Brands Pros and Cons
Create a menu that repurposes your in-house ingredients
Test new menu items
Add and remove items based on their popularity
Greater control over the business
Must build brand awareness
Time and effort to develop a menu
No advertising assistance
Virtual Restaurant Franchise Pros and Cons
Pre-developed, easy to make menu items
Provides attractive and branded packaging
Food items are pretested for delivery quality retention
Market research done for you
Built-in brand awareness
Marketed by household name celebrities with wide social media reaches
Locked into using the virtual franchise's packaging
You can't adjust the menu
If potential customers previously had a negative experience with the franchise, it dissuades them from ordering from you
---
How to Choose a Virtual Brand Menu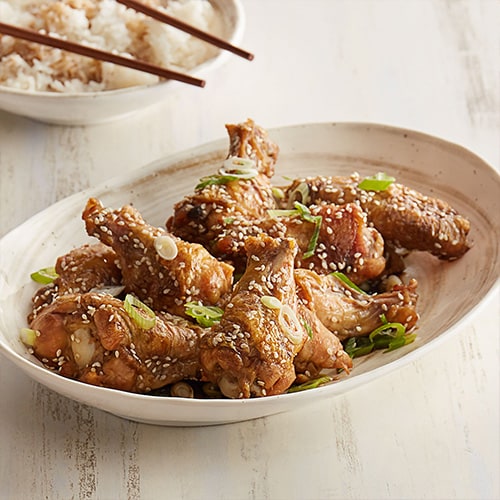 Whether you're creating your own virtual brand or choosing a virtual chain to partner with, you need to select a menu that is in high demand and is easy to make. Ask yourself these five questions when you're choosing a virtual brand menu:
Do you already have the required equipment? Don't choose a virtual brand that forces you to invest in new, expensive equipment. The beauty of virtual brands is they diversify your capabilities and customer base without disrupting your current business. For ex: if the virtual brand sells fried items, it would be best if your restaurant already has a fryer.
Can you repurpose ingredients? Create or seek a virtual brand menu that uses the same core ingredients as your brick-and-mortar. Ex: if your restaurant sells Chinese food, it would be easy to repurpose ingredients for a virtual brand that sells build your own rice bowls.
Is it specific? When people search for food in delivery apps, most search for the specific type of food they're craving. By narrowing your menu to a specific type of food or cuisine, you'll be able to apply relevant and targeted tags that help people find your virtual brand.
Is it simple? When ordering online, people get frustrated and click away when they have to navigate through multiple pages of options. Virtual brands do best when they feature a concise menu.
Is there a demand? Before you invest in a virtual brand, do some market research on what products sell well. When in doubt, choose chicken wings! According to Wing Report, wing sales increased by 7 percent in 2020 while national restaurant trips decreased by 11 percent. Chicken wings are easy to make, inexpensive to produce, and are a comfort food enjoyed by almost every culture. It's no surprise that many virtual franchises sell chicken wings. Private virtual brands can make their chicken wings stand out by developing unique flavorings and culturally diverse options (ex. Korean fried chicken wings, chimichurri chicken wings, etc.)
Back to Top
---
Eateries can expand their reach into the ghost kitchen market by creating their own virtual restaurant brand or by producing a virtual chain's menu within their restaurant's kitchen. Ghost kitchens aren't just a fad born out of necessity during the pandemic, they're shaping the future of the hospitality industry. To remain competitive, incorporate virtual brands into your food service establishment.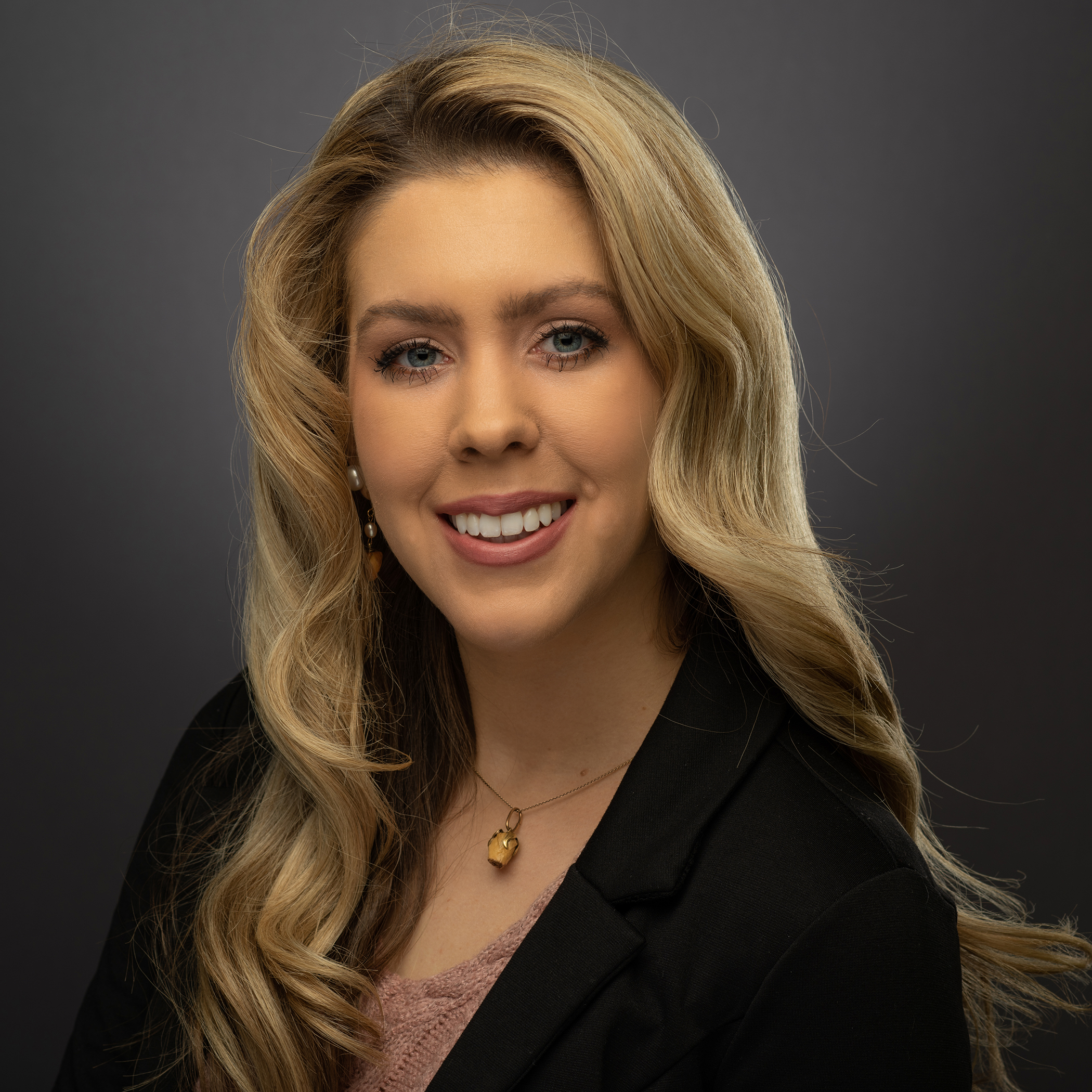 Posted in:
Foodservice Trends
|
Management & Operation
| By Corrinn McCauley