Gifts for Chefs Who Have Everything
The gift-giving season has arrived! If you're looking for a unique gift for the chef in your life, we've got gift ideas for chefs who have everything. Our kitchen gift guide includes gifts for aspiring chefs, gifts for professional chefs, and gifts for people who love to cook!
Click below to find gifts for any budget:
Great Gifts Under $50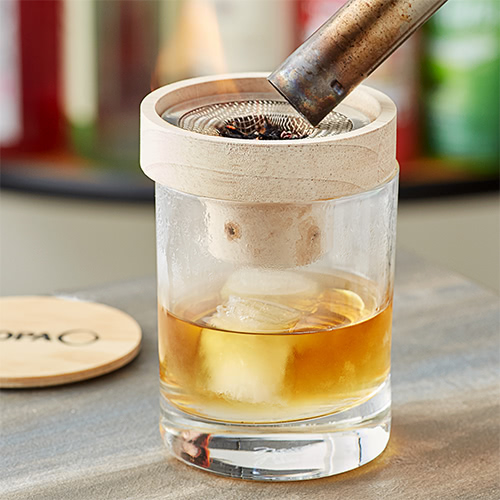 We all have a whiskey lover in our lives. A great gift idea for them is purchasing their favorite type of whiskey along with this whiskey smoker that amplifies and elevates the flavor. To use, simply place the smoker on the glass, add the wood chips, ignite, strain, and let the whiskey soak up as much smoke as desired.
Shop Now
The chef in your life most likely has a granite or marble mortar and pestle, but those don't hold a candle to the newest material choice. Made with real Himalayan salt, this mortar and pestle grinds itself down with each use, imparting the essence of its minerals and pure salts. The flavor upgrade is unmatched.
Shop Now
Great Gifts Under $75
Gifting the ability to make fresh pasta is a present that anyone is sure to be grateful for. Plus, suggesting a pasta night is now on the table, and you can help out by bringing a delicious homemade pasta sauce.
Shop Now
Smoke-infused cheese and cocktails are impressive items to serve to people, and smoking the food in front of them turns the tasting into an experience. This glass cloche traps the smoke that's produced from the burning wood chips from a smoking gun.
Shop Now
WebstaurantStore is the place to find the best kitchen gifts for any budget. With such a wide selection of restaurant supplies and equipment, you'll have no trouble finding the perfect gift for the chef who has everything.
Posted in:
Holidays
|
Foodservice Trends
|
Product Spotlights
| By Val Goodrich