WebstaurantStore / Food Service Resources / Blog
7 Unique Corn Recipes to Try this Season
Corn is a versatile, flavorful ingredient, and chances are you already serve it in some way at your restaurant or bar. It can be ground up as flour, cooked as individual kernels, popped and salted, or left whole on the cob. In order to help you take advantage of this adaptable ingredient, we've compiled a list of 7 unique corn recipes that you should try this season.
1. Charred Corn Salsa Recipe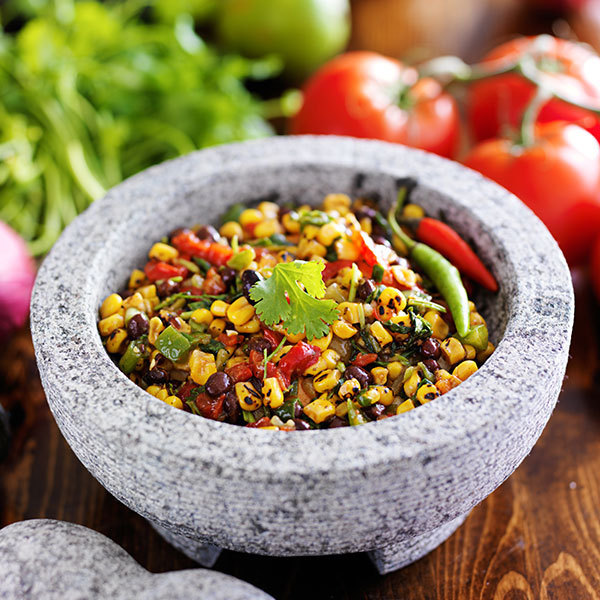 Corn is often used in Mexican and Tex-Mex cuisine, and is commonly an ingredient in salsa. This charred corn salsa recipe combines spicy jalapeno, tangy lime juice, and sweet corn to create a delicious final product. Not to mention, the charred corn (done on the grill or with a butane torch) gives this dish a signature Southern taste. Serve it with chips or on top of an entree for a unique flavor combination.
2. Iron Skillet Cornbread Recipe
Rich and cheesy, this cornbread is sure to satisfy customers looking for a delicious start to their meal. Since it's prepared and served in its own cast iron frying pan, serving this dish will not only satisfy your customers' hunger, but it will also add a bit of southern charm to your tabletop.
3. Corn Chip Recipe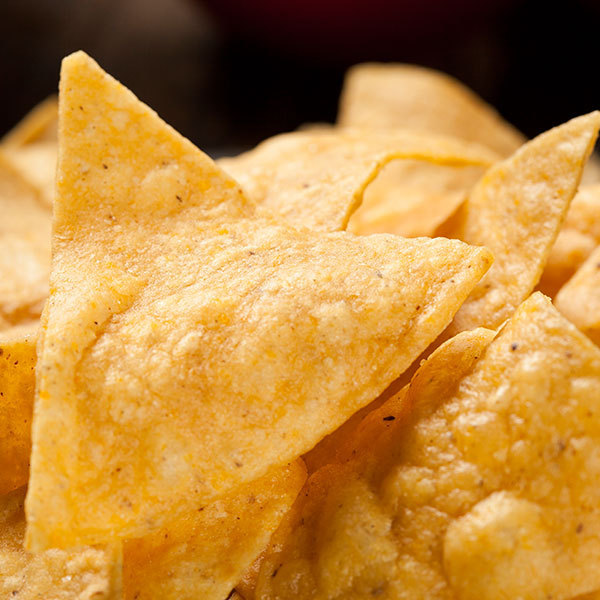 Perfect for use with salsa, guacamole, or cheese sauce, homemade corn chips are sure to be a hit at your bar, restaurant, or food truck. These crispy chips are made fresh, from flour to finished product, and your customers will love the home-cooked taste. This also allows you to adapt your chips to fit your personal preferences, adding as much or as little lime juice and salt as you want.
4. Corn Fritter Recipe
With a crispy outer texture and a doughy center, these fried corn fritters are great as a side dish or appetizer. Unlike their sweet counterparts, these savory cakes feature spicy flavors that go perfectly with poultry or seafood. This recipe pairs them with grilled shrimp and mashed avocado for a delicious summertime special!
5. Garlic Parmesan Corn on the Cob Recipe
Everyone knows about traditional corn on the cob, but have you tried it with cheese? This simple corn on the cob recipe tells you how to season corn using olive oil, garlic salt, and parmesan cheese. The result is a unique, tasty side dish that will be a hit no matter what it's paired with.
6. Caramel Corn Brittle Recipe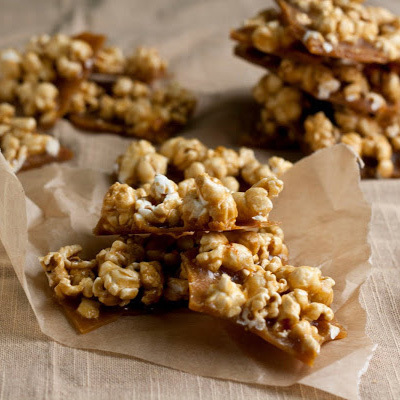 This caramel corn brittle recipe is brilliant because it's so simple. With only two ingredients, this sweet treat can be served as a special holiday candy, an autumn dessert, or as a snack any time of year. Unlike traditional caramel corn, this brittle is made with a thick layer of caramel at the bottom that's cracked to make visually-appealing shapes that will increase impulse sales. You can even sell this at your checkout counter for an extra boost to your profits.
7. Sweet Corn Ice Cream Recipe
I bet you didn't see this one coming! Corn ice cream is probably the most unique recipe on our list, but we think it sounds absolutely a-maize-ing. This rich dessert has all the flavors of summer, especially when topped with a homemade blackberry topping, as this recipe calls for!
Whether you're serving chips and salsa at your bar, desserts at your cafe, or side dishes with your signature entrees, corn is an ingredient you can't pass up. This versatile addition has a distinctive, sweet taste that will remind your customers of summertime. It's also an affordable option that's readily available in many parts of the country. So, the next time you're looking for a unique recipe for your menu, consider trying one of these corn recipes to mix up your lunch or dinner service.