WebstaurantStore / Food Service Resources / Blog
How Long Does It Take to Work Off Thanksgiving Calories?
Turkey, mashed potatoes, stuffing, candied sweet potatoes, green bean casserole, and gravy...lots and lots of gravy. Oh, the wonder that is the Thanksgiving feast! But wait, I forgot the pie...ahem, pies.
There's no denying that the Thanksgiving feast is full of wonderful tasting foods. But have you ever thought about the aftermath that such a feast leaves in its wake? You know, the next morning when we look at the scale? What we may not realize while we're indulging in this massive munch-fest, is that during this single meal we can consume more than 5,000 calories!
Okay, now that we know the damage, we can begin to think of the cleanup and rebuilding efforts, i.e. how long is it going to take to work off all of those calories? To make the job a little easier, I found this handy calories burned calculator that helped me to figure it out. Our designer, Ben, then took this information and made it a little easier to look at. However, seeing how much time and effort it takes to work off 5000 calories may not be easy to digest, so don't shoot the messenger. If, like me, you find time for exercise hard to come by, you can always follow WebMD's advice and watch your portion sizes this year.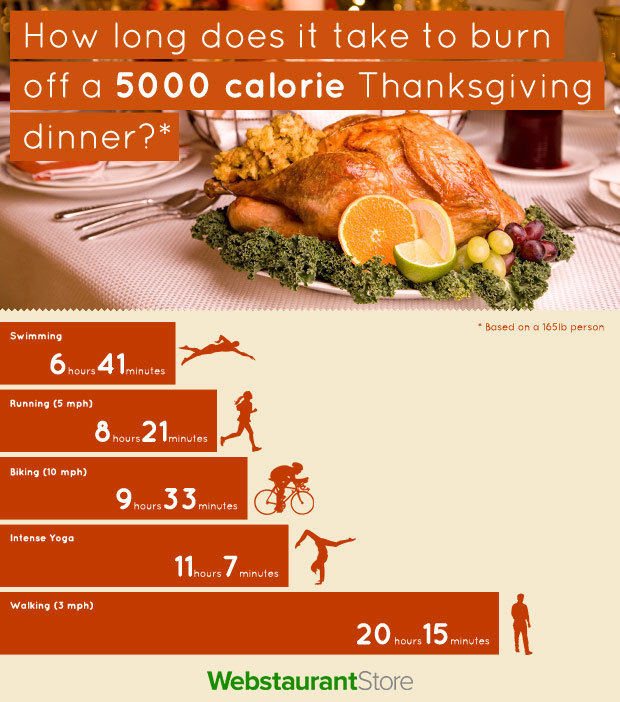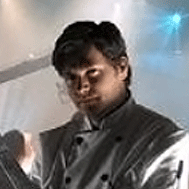 Posted in:
Holidays
|
Infographics
| By Steven Ziegler