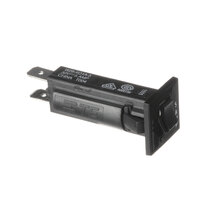 $55.09/Each
Login or enter your email
for current pricing.
Our selection of commercial circuit breakers includes items that are compatible with a variety of equipment types, including blenders, ovens, broilers, and proofers. You can also choose your unit based on its amps to ensure it's strong enough for your countertop or floor equipment. In addition to circuit breakers, you'll find switches to replace the worn or broken ones on your existing model. For other replacement parts for your equipment, be sure to check out our caster and leg kits, tools, and grease filters. If you're wondering where to buy true refrigeration circuit breakers, we have a large selection of true refrigeration circuit breakers for sale at the lowest prices.