(Transcript Unavailable)
The extreme versatility of the Robot Coupe CL-5-E-Ultra is unmatched! In this video, we see this machine dice, shred, cube, slice, and more! With so many different blades available, getting the perfect finished product every time is a breeze.
Related Videos Star Waffle Baker
Learn the important features of the Star waffle baker!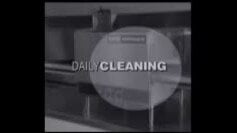 Lincoln Impinger Oven 1300 Series: Daily Cleaning
This video shows you how to clean your 1300 series Lincoln Impinger oven. Learn how to tidy up the exterior and interior of your oven to keep it looking spick-and-span!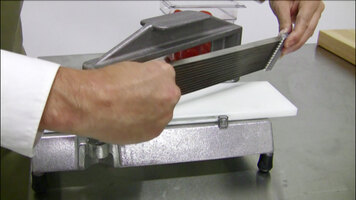 Tomato Slicer Blade Replacement
Need to replace the blade on your tomato slicer? Check out this step-by-step visual demonstration to learn how!