Los Angeles Mayor Proposes Minimum Wage Increase
Following the California minimum wage increase, Los Angeles Mayor Eric Garcetti has proposed a gradual, city-wide wage increase for its residents, LA Times reported Sept. 5. And while the proposal is gaining steam among both civic and labor leaders, many are critical that it doesn't go far enough.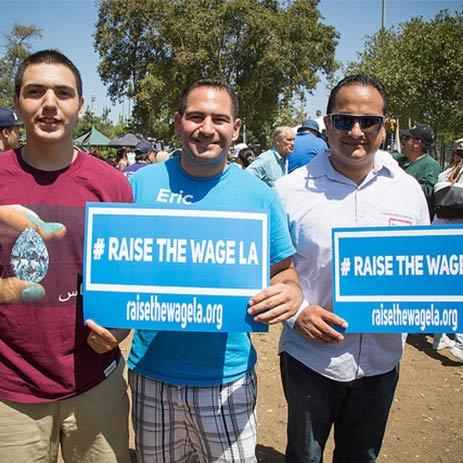 Garcetti's plan raises minimum wage to $13.25 by 2017. This places Los Angeles on a long list of states and cities that have chosen to set minimum wage above the federally-mandated $7.25, including California ($9.00) and San Diego ($11.50 by 2017), respectively.
Michael Reich, an economist from UC Berkeley, told the LA Times on Sept. 12 that Los Angeles restaurants could be one of the most affected industries by the wage hike. However, the primary change would be in a reduction of job vacancies, as opposed to a reduction in existing jobs, that gives employees a greater incentive to work harder and reduce absenteeism, he said. Through a series of recent studies, Reich asserted that minimum wage increases have a minimal effect on employment or hours in general, including restaurants.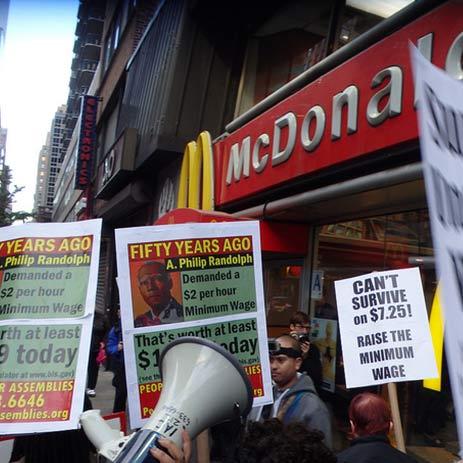 In fact, a minimum wage increase could wind up helping the restaurant industry by giving people more money to spend as a whole, believing a sizable portion of that would be spent at restaurants, bars, and other foodservice businesses. This belief is based on spending statistics of different income demographics that reveal the lowest-earning demographics in America typically spend the most.
However, UC Berkeley economists have also entertained a number of possible scenarios of the wage increase according to the LA Times on Sept. 1, one of which includes the restaurant industry losing as many as 560 jobs per year. Currently, there is no way to tell which outcome is more accurate.
The Los Angeles Workers Assembly, a propelling force behind the $15 minimum wage, has stated that it is pleased the city's government has noticed their appeal, but the ending wage is still not enough to keep workers out of poverty. They added that $15 is the minimum wage necessary to successfully supply a Los Angeles resident with their "basic human needs."
Other organizations, such as the Hotel Association of Los Angeles, have argued that the mayor's plan and wage is much more sustainable than a sudden jump. This comes after workers at large hotels have begun a push for a minimum wage increase to $15.37. While HALA supports higher wages, they've said that hotels are "significantly different" and require another approach.
Los Angeles has considered minimum wage increases before, asserting through historical evidence and inflation calculations that the minimum wage in 2013 ($7.50) was worth 31% less than minimum wage in 1968 ($1.60). This means that since 1968, the actual value of minimum wage, adjusted for inflation, has decreased in purchasing power by 31 cents on the dollar in the face of a rising cost of living.
According to statistics from a 2013 study, an increase to $15 minimum wage would result in a boost of over $7 billion in earnings among those currently earning less than that in the city, which would be a major boon to the city-wide economy.