By Brandon Lesko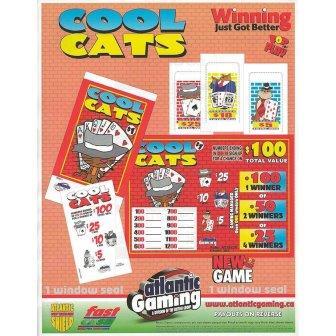 Residents across the state of Pennsylvania could soon be playing pull-tab games and entering raffles and drawings at their local bar or tavern. On March 5, 2013, the
PA Liquor Control Board
issued the first license for a tavern in the state to operate small games of chance under 2013's
Act 90
, which made such games legal.
Midway Tavern, located in Adams County, PA, will be the very first bar to obtain a tavern gambling license after the owners pay the $2,000 approval fee. That's on top of a $2,000 application and investigation fee for a combined minimum total of $4,000. Annual renewal cost is $1,000.
Though the initial cost may seem high, bar owners get to keep 35% of their net revenue from ticket and game sales, with 60% being collected by the state and an additional 5% by the host municipality. Of the 6,000 businesses statewide that are eligible to apply for these new licenses there have been 10 applicants since they began taking them on January 27, only 5 of which have currently been accepted.
Under Act 90, PA tavern and bar owners would be able to conduct pull-tab games, daily drawings, and charity raffles. No single game can pay out more than $2,000 and no establishment is allowed to pay out more than $35,000 over a consecutive seven day period. Raffles are limited to one per month.
Many bar owners appear to be daunted by the FBI background check required during the application process, non-refundable application fees, and the high tax rate on profits, but others are hopeful that as time goes on, the state will work with them to make the application process a little less intimidating.
As with all new programs and laws, there are growing pains. Analysts still expect about 2,000 bar owners to apply for and receive licenses, based on a similar law and circumstances in Indiana. As bar owners begin to weigh the costs and benefits of a gaming license, more are expected to apply.
If you happen to be a bar owner that already has a gaming license, be sure to check out our great selection of
pull tab ticket games of chance
,
punch board games of chance
,
jar ticket games of chance
, and
raffle tickets
.
For more specific information on Act 90 and how it applies to your Pennsylvania bar, see this
information sheet
or go to the
PA Liquor Control Board's website
to learn how to apply for your gaming license.
By Steven Ziegler
For all of you stuck in unusually cold and snowy places this year, I just want to remind you: March 20 is the first day of Spring! And of course, just before then we have St. Patrick's Day, so you'll find the perfect disposable cups for your Irish Car Bombs on our March Coupon Code update. Along with that, we have a cutting board, hot dog roller grill, and more great items. Just use the coupon code "MARCHSALE" to take advantage of the great sale prices that you see below.
Use Coupon Code: MARCHSALE
For any or all of the following items for the entire month of March!
By Kim O'Brien
Some recent tweaks to Google search just might boost your restaurant's online presence! Search Engine Land reports that Google has started to show menus in search results when online users look for a restaurant and add "menu" to their inquiry. What does this mean for your restaurant? That it's time for you to post your menu! A reported 80% of consumers want to see a menu before they pick a restaurant. Don't lose the chance to attract customers by failing to provide one! Less than 50% of independent restaurants have a website, and of the ones that do, only 40% show their menu online. Posting your menu gives you the edge over competitors.
---
This is particularly helpful if your website is new or doesn't receive a lot of traffic. Posting your menu to a larger, higher-ranking website could help boost your online presence, and in turn help to improve search results for your restaurant.
2. Sign up for a free listing on Google Places.
This gives you better control over what information Google presents to searchers about your business. It also ensures that customers are viewing the right contact info, hours, and even photos of your restaurant to help them choose their dining destination. A Places page will even help your business show up on Google Maps if someone is searching for you locally!
3. Don't make customers download your menu.
If your menu is set up as PDF, it's time to change that format. Not only is it annoying to download, but it may even be impossible to view on a mobile device. Don't risk losing a customer just because of an inaccessible menu. Add your menu directly to your website page, and make sure that it's easy to spot.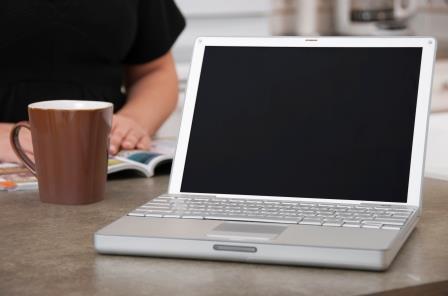 4. Improve your existing website.
Before you improve your online menu, make these simple search-engine friendly changes to your website. If you don't have a website, get building!
Avoid using Flash-based websites. Flash is not always search-engine friendly, and not supported by all mobile phones and iPads.
Add specific phrases that will help you stand out from local competition. Try verbiage like Best Burgers in Philadelphia!, Most hip happy hour in Hoboken, NJ!, and Voted Chicago's Best Italian Restaurant on Zagat.
Give users the info they want: a quick impression of your restaurant, your menu and prices, your location, and contact info should they wish to make a reservation.
Include the info above on your social media sites as well (Facebook, Instagram, Yelp, etc.). Be sure to include a link to your website on all of these accounts to help direct customers back to your restaurant's home page.
5. Play up menu psychology.
Removing the dollar signs from menu prices is a proven method to help increase sales. And don't forget that images can speak louder than words - especially to a hungry patron! Include several professional looking images on your menu to help catch customer attention. Adding an image also ensures that a thumbnail pic will show up on Facebook when you post a link to your menu. To learn more about menu sales psychology, check out this article on
Menu Design Theories
.
By Kim O'Brien
It was February 9, 1964 when The Beatles gave their first live U.S. television performance on The Ed Sullivan Show, initiating fandom known as "Beatlemania" that still runs strong 50 years later. To celebrate here at the WEBstaurant Store, I dug up some food facts and lyrics embedded in songs written by the British Fab Four. While tunes like Strawberry Fields make obvious reference to food (and, well, other ingestible substances iconic to the sixties), some are not quite as detectable.
1. Yesterday… Scrambled Eggs?
When Paul McCartney first penned Yesterday, he used the working line "Scrambled Eggs" as a substitute lyric until settling on the now-iconic song title. You can hear a parody of the song performed by Sir Paul himself on Late Night with Jimmy Fallon.
2. Strawberry Fields
The 1967 hit Strawberry Fields Forever was inspired by John Lennon's childhood memory of playing in the garden of "Strawberry Field," an orphanage in Liverpool, England. New York City's Strawberry Fields is now a living memorial to the late Lennon that serves as a meditative spot in Central Park.
3. A Taste of Honey
Foods mentioned in Beatles songs include: cornflakes, eggs, honey, marshmallows, octopus, peppers, pies, strawberries, truffles, and turkey.
4. Beatle Beans
When Beatlemania broke out, fans pelted the band with Jelly Babies (the U.K. variation of jelly beans) after it was reported George Harrison liked eating them. It was later revealed that he disliked the candy, stating "I was hit in the eye once with a boiled sweet, and it's not funny."
5. A Truffle Tribute to Clapton
The White Album's Savoy Truffle was written by George Harrison as a tribute for friend and fellow musician Eric Clapton's fondness for chocolate. The title and many of the lyrics were derived from a box of Mackintosh's Good News chocolates.
By Kim O'Brien
Tired of Winter? So are we! The great thing about doing your supply shopping at the WEBstaurantStore is there is no need to get into your van and drive to the warehouse club or cash and carry store. Everything you need for your business is right here, at your fingertips, from the warmth of your home or office. This month's savings are sure to warm you up, especially because coffee and soup warmers on sale! Just use the "FEBSALE" coupon code for the following great savings.
Use Coupon Code: FEBSALE
For any or all of the following items for the entire month of February!
By Emily Gertenbach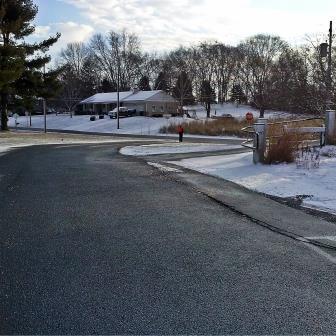 Every month, a group of volunteers from The WEBstaurant Store forms a little 'community crew' and helps out an area charity or organization. We like to get outdoors in the summertime - but sometimes we're needed outdoors in the winter, too! Such was the case this month, when our dedicated volunteers worked outside in freezing temperatures to help the Lancaster, PA Sierra Club with their Polar Bear 5k! While "polar bear" events often involve plunging into an icy river or lake, this event kept participants on dry land - though there was no shortage of snow and chilly winds to get everyone in the "polar bear" spirit!
Some of our volunteers worked the coat check indoors, while everyone else headed outside to one of the satellite parking lots to direct attendees and make sure that everyone parked in a manner that was not destructive to the park grounds. Money raised by the event will be used to improve an area in the county, like the 100 tree planting event in 2013 that was funded by the previous year's Polar Bear 5k!
Over 200 runners showed up for the early morning 5k trail run that wound through Lancaster County Central Park, which is full of trees, rivers, and wildlife in addition to normal park amenities like baseball fields, playgrounds, and a swimming pool. After the race, everyone gathered in a park pavilion to hear finish times and receive awards - there was even a category for the adorable dogs that accompanied their owners on the race!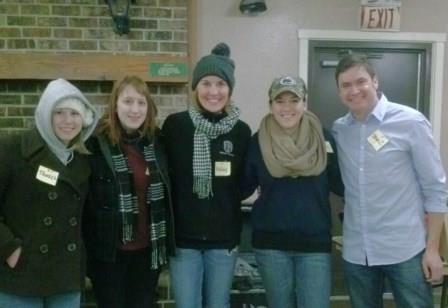 By Kim O'Brien
Changes to the California Retail Food Code
An updated enforcement for food handlers in California has created quite a buzz among bartenders. As of January 1, a revision to the California Retail Food Code requires that gloves or utensils be used when handling any food product that will not be cooked or reheated before being served. Sure, it makes sense in the kitchen. But the law also applies to any edible items that go directly into your glass. That means bartenders, mixologists, and the like can no longer add garnishes with bare hands.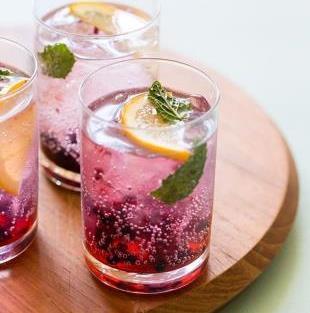 Here's what you need to know, as outlined by the California Restaurant Association:
Employees at retail food facilities (including mobile and temporary food facilities) will be prohibited from contacting exposed, ready-to-eat food with their bare hands unless the permit-holder obtains prior approval from the local enforcement agency.
The existing code required that all employees wash hands before preparing food or donning gloves. The new law will now enforce hand-washing when changing gloves.
The law will have a "soft" rollout in its first year. Bars and restaurants found in violation will receive a warning rather than a health code point deduction.
To read the law in its entirety, click here.
Stock Up Now for Great Savings!
Chances are, your bartender probably handles both drink prep and customer cash. That means they'll be switching gloves a lot to avoid potential cross contamination. Luckily, we carry bulk disposable gloves to save you the hassle of constantly restocking. In fact, buying in bulk adds up to major savings on shipping! With the opening of our new West Coast warehouse, California orders will arrive in just 1 to 2 business days. Choose from latex, poly, vinyl, or nitrile gloves to avoid landing in legal trouble. Our most popular seller is vinyl, available in powder and powder-free varieties (powder makes it easier to pull gloves on).
To determine the best type of glove for your foodservice business, click the Disposable Gloves Guide below.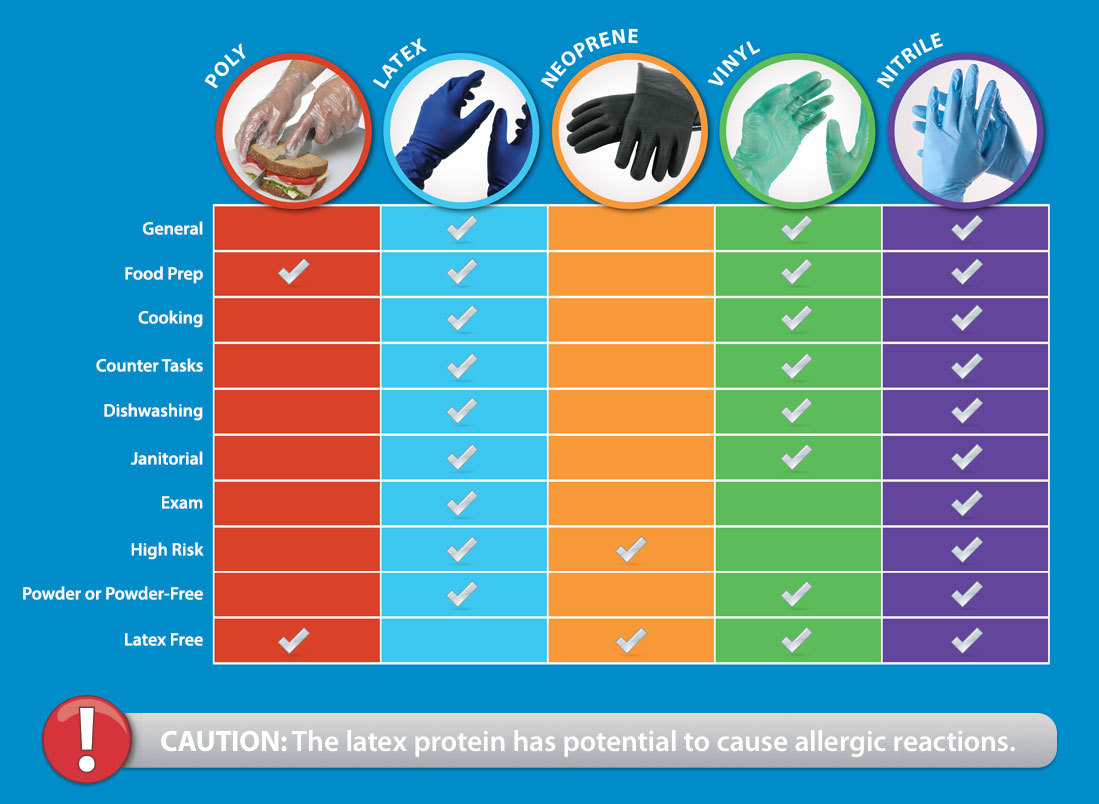 By Kim O'Brien
From mandated insurance to increased minimum wage, the year 2014 will be marked by significant legislation directly impacting restaurant operators. The Affordable Care Act (ACA) will usher in a new wave of employee health care policy. On top of that, minimum wage initiatives for tipped workers have gained footing in many states. Luckily, there are easy adjustments you can make to save on labor, avoid ACA penalties, and cut down on overall costs. Cheers to a profitable New Year!
---
1. Don't Ignore the Affordable Care Act
Now that the Affordable Care Act is in effect (as of January 1, 2014), you could be hit with penalties costing up to $2,000 per employee for failing to follow its mandates. The ACA affects both large and small businesses, particularly impacting the benefits of "full-time equivalent" employees at your business. Due to the nature of foodservice jobs, it can be tricky to determine who qualifies as full-time or not.
Compile data to determine the status of seasonal employees and those whose work hours vary. Talk to your financial adviser to see if you need to combine employees in multiple entities under "common control."
If you average 50 or more "full-time-equivalent" employees on business days in 2014, you're considered a large employer for 2015. This means that you face penalties if you fail to offer health plans to full-time employees and their dependents.
Employees will face a mandate requiring them to obtain coverage in 2014. You're required to give your employees written notice about government-run exchanges if your business is covered by the Fair Labor Standards Act.
If you employ fewer than 50 full-time-equivalent employees, you are not required to offer health benefits, so employer penalties do not apply to you. However, other parts of the law will still affect you.
If your business is small enough to meet certain conditions, you could qualify for a tax credit to help you pay for employee coverage.
---
2. Save on Labor with Equipment
Employee labor costs are one of the largest expenses that foodservice operators incur. This year will be particularly challenging, with ACA benefit mandates and minimum wage initiatives calling for a pay increases up to 40%. You may have to cut back on employee hours - and possibly the amount of employees hired. Consider investing in labor-saving equipment to pick up the slack.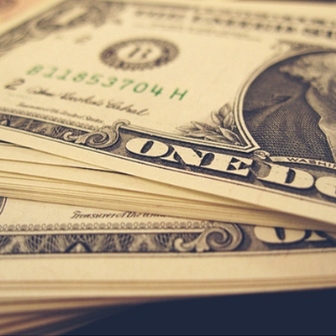 A versatile combi oven offers three cooking modes (convection, steam, and a combination of both) to roast, grill, bake, and poach entrees without sapping them of moisture. For smaller scale operations, consider a rapid cook microwave oven to prepare foods up to 15 times faster than conventional cooking methods.
Constantly boiling items? A commercial steamer will let you prepare bulk batches of veggies, starches, and soup.
Food processors can save you hours of slicing and dicing in the kitchen. Commercial vegetable and fruit cutters will quickly chop tomatoes, potatoes, and everything in between.
Depending on your daily volume of dirty dishes, a commercial dishwasher can eliminate the need for washroom staff. For busy bar nights, a glass washer machine will help keep up with glassware cleaning when you're short on servers.
Sous vide cooking provides precise temperature control to deliver consistent food finish each time it's cooked. So even if your chef is out of town, you can still cook a vacuum-sealed steak to their standards with the right sous vide settings.
Cross train your staff. This allows you to schedule fewer workers without skimping on productivity. Train prep cooks to handle the grill, hostesses to work as back-up servers, and bussers to help run food to customers.
---
3. Keep Track of your Bottom Line
Adhering to the "waste not, want not" adage can slowly add up to thousands of dollars in savings. It can be as simple as adjusting the temperature of your dishwasher.
Monitor your tabletops and make adjustments to inventory and portion control. For example, use napkin dispensers rather than offering napkins by the handful, and don't overfill baskets of chips.
To save on utility costs, turn the lights off in backrooms when things are slow.
Cut down on water costs with a few simple adjustments. Fill every dishwasher rack rather than running small loads. Turn your dishwasher off at night (most high temp dishwashers have built in elements to keep tank water hot). Tankless water heaters can help save on energy costs by eliminating standby losses (energy that is wasted when heated water sits unused in a tank). Thaw food in your refrigerator rather than under running water.
Conduct a waste audit. Roughly 4-10% of all food purchases become pre-consumer food waste. How often are you tossing food? The solution can be as simple as purchasing color coded food labels to keep track of perishables in your kitchen.
By Steven Ziegler
Our January 2014 Coupon Code will get your New Year started out right! Whether you want to shake off the Winter chill with coffee, cheat on the new diet with cookies, go green in the New Year, or just save on everyday supplies, there is something here for you with these six popular items. Just use our "Jansale" coupon code to take advantage of these great savings!
Need great recipes for the New Year? Table setting ideas? Cool food hacks? Look no further than the WEBstaurantStore Pinterest Boards! Come pin with us!
Use Coupon Code: JANSALE
For any or all of the following items for the entire month of January!
By Kim O'Brien
Joyeux Noel, Fröhliche Weihnachten, and Feliz Navidad….
No matter how you say it, "Merry Christmas" is synonymous for festivities, and of course, food! You'll find just that at holiday markets scattered across the globe. These quaint Christmas villages are a centuries-old European tradition, generally running from the week of Thanksgiving until Christmas Eve. You'll find them right here in the United States as well! Turns out that the WEBstaurant Store's writing team is quite the globe-trotting bunch. Check out the images of Christmas markets we've personally traveled to. Seasons Greetings (and eatings) from the WEBstaurant Store!
---
Hyde Park in London, England
Every Christmas season, Hyde Park transforms into a Winter Wonderland with rides, games, ice skating rinks, and more. Even the outdoor furniture is festive, made evident by the tree-shaped tables at Santa's Pub shown below. This 350 acre park is home to numerous landmarks.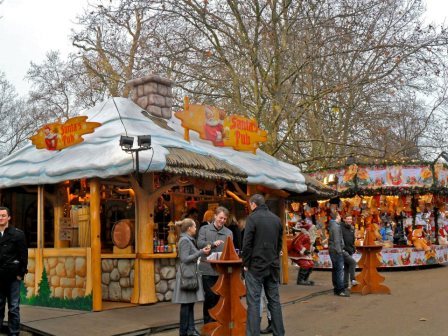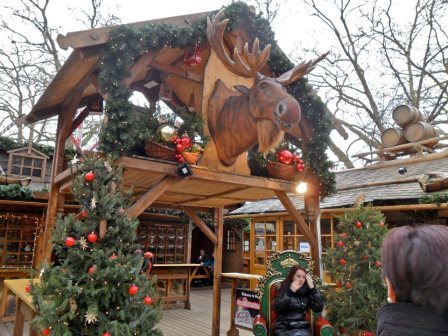 ---
Old Town Square in Prague, Czech Republic
This Czech Christmas market is marked by wooden huts selling homemade food (corn on the cob and sausages are their specialties) and warm drinks, especially Medovina, a warm sweet honeyed wine. The stand pictured below is selling a popular Czech dessert called "trdelink," a sugar-crusted cake. The dough is rolled in cinnamon sugar and chopped almonds or walnuts, spread over a trdlo (wooden tube), then slowly turned on an open fire until it browns.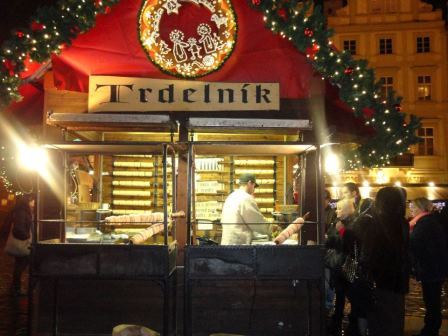 ---
Strasbourg, France
Lined with hand-crafted goods and timber-style stands selling roasted chestnuts, the Strasbourg market "was like something out of a movie or song," noted our writer Brittanie C. This market is known for selling craft goods such as wood carvings and very popular miniature porcelain houses that hold candles. Spiced wine and hot spiced-orange juice are the seasonal beverages of choice!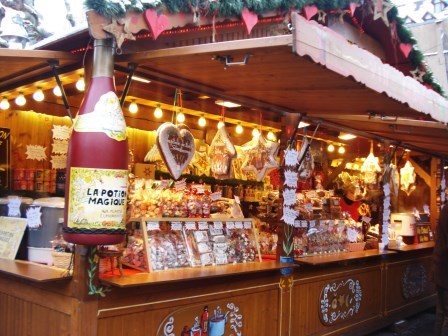 ---
Obernai, France
Located on the slope of the Vosges mountains, Obernai is relished for both its surrounding scenery and beautiful display lined with medieval, half-timbered houses. It's common for the crowds to wear costumes from elves and Christmas trees to medieval knights and princesses. Similar to Strousburg, hot spiced wine and orange juice are the seasonal sips of choice.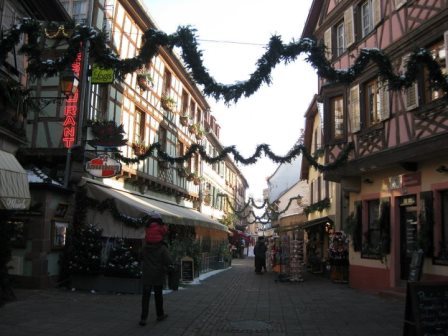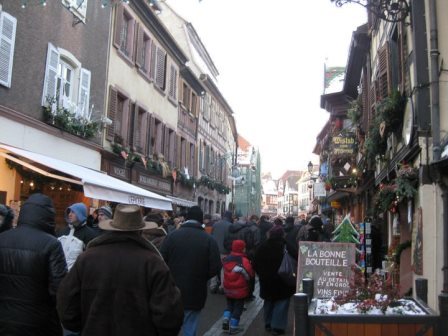 ---
Christchindli-Märit in Interlaken, Switzerland
With the Swiss Alps looming in the background, it's hard not to be taken aback by the views that surround Interlaken's Christmas market. Lined with wooden houses and market stands, this market features craft goods, candle making, and youth choruses. Crocks of "Glühwein" (a spiced wine seasoned with oranges, cinnamon, and berries) are in abundance, as are artisan cheese and Swiss chocolate samples.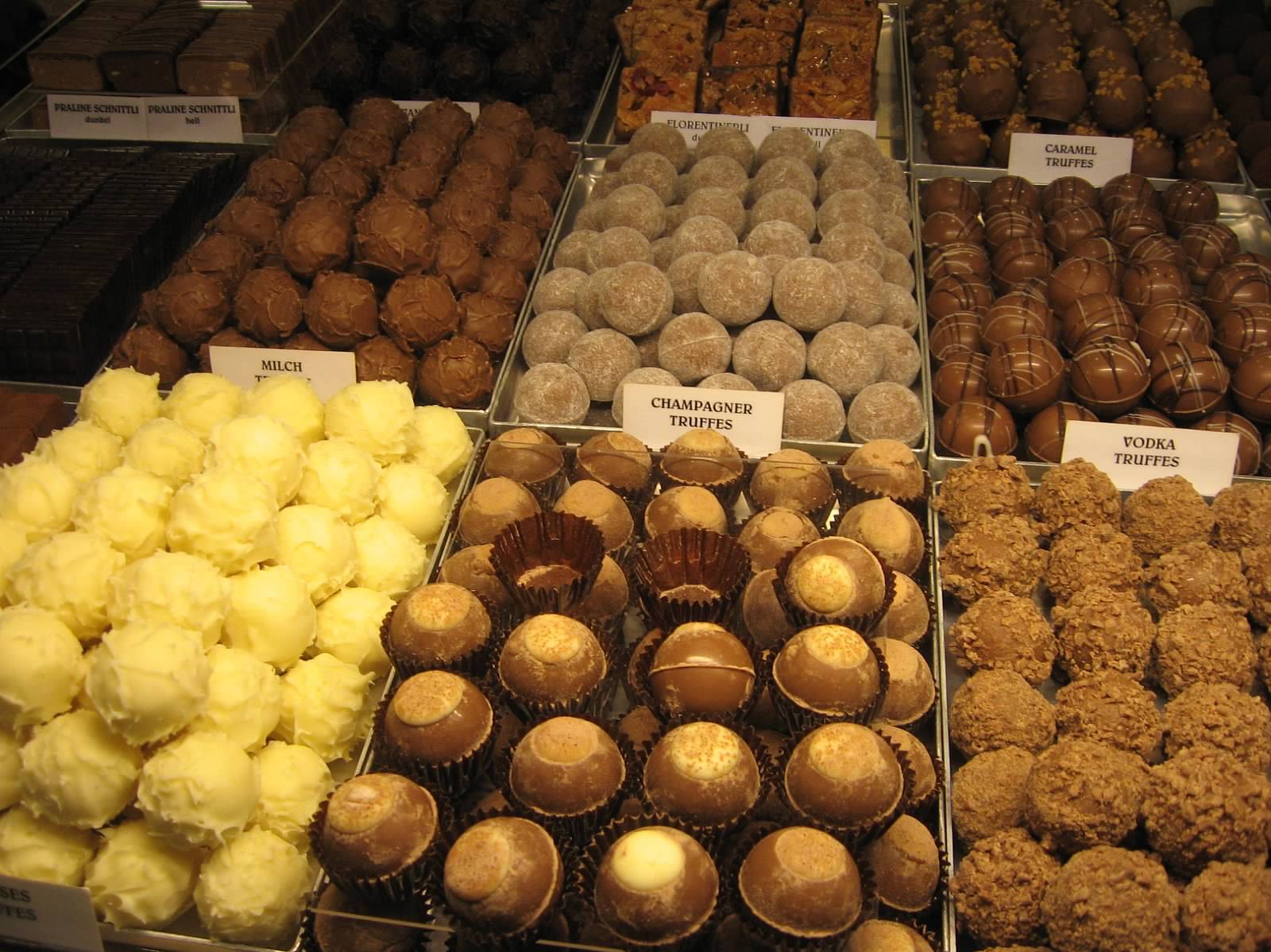 ---
Wiener Chriskindlmarkt in Vienna, Austria
Held directly in front of Schonbrunn Castle, a trip to this Austrian market is like stepping into a quaint Christmas village. The Castle is transformed into a live Advent Calendar, counting down the days until Christmas on its illuminated windows. It's hard to resist leaving without purchasing a hand painted glass ornament, generous helpings of pretzels and gingerbread, or a souvenir mug full of hot Glühwein.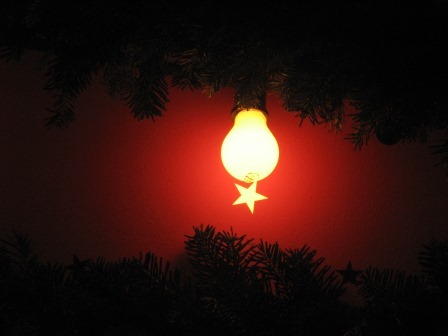 ---
Columbus Circle Holiday Market in New York, New York
Located near the southwest entrance of Central Park, this market is is a melting pot of gifts and food embodying the spirit of New York! The enticing scents of Turkish kebabs, Mexican hot chocolate, and other ethnic cuisine are worth the trip alone. You'll find this market packed with last minute shoppers in search of unique gifts - such as the imported spices and glass mosaic lanterns shown below - in the days leading up to Christmas.