Pumpkin Spice: America's Flavor Craze Continues Again This Fall
It's not just the holiday season that seems to be sneaking up on us earlier and earlier each year, but now it's fall thanks to America's current love, and slight obsession, with everything pumpkin spice flavored. Long before Labor Day, which is the unofficial end of summer, marketing campaigns from major food and beverage companies have already been in full swing advertising pumpkin spice related products. The anticipation over the emergence of this seasonal favorite has led consumers to start asking for it earlier this year than ever before, even though it will stick around a good five months throughout the fall and winter seasons. The pumpkin spice hysteria can be seen, smelled, tasted, and touched in an overabundance of products including everything from coffee and cupcakes, to cocktails and even candles.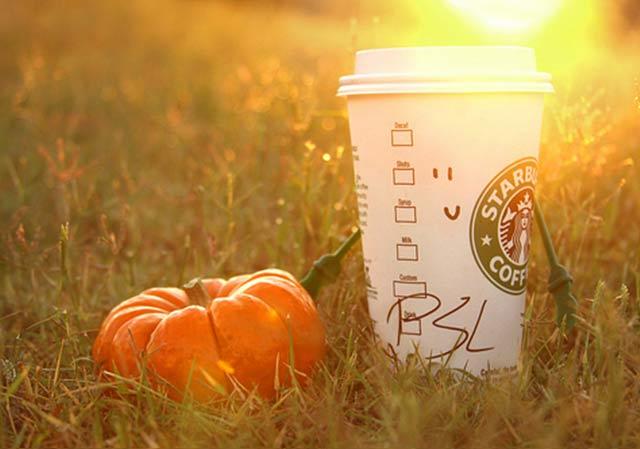 The first major retailer to lead the way with the pumpkin phenomenon was Starbucks when they launched their immensely popular "Pumpkin Spice Latte" back in 2004. It even has its own hashtag, #PSL, and can be seen invading Instagram and social media platforms as consumers show off their beloved beverages. For the past 11 years, this trend has only grown and strengthened, and now you can see pumpkin spice everywhere and in most everything. Pumpkin flavored ice cream, oatmeal, donuts, bagels, marshmallows, cream cheese, coffee, syrup, beer, tea, and soy milk are just a handful of products now circulating supermarkets and cafés promoting this fall classic.
How exactly did an orange gourd become so popular? Many believe its admiration stems from what it represents. The arrival of pumpkin spice means football season is upon us, as well as the changing color of leaves, crisper temperatures, and fall-themed social events like pumpkin carving and apple picking, as well as being able to soon enjoy other autumnal treats like pumpkin pie, apple pie, and hot cider. Restaurant and convenience store chains such as McDonalds, Dunkin' Donuts, Krispy Kreme, and Sheetz, as well as local mom-and-pop eateries have been noted as featuring some type of pumpkin spice item on their menus to keep up with the competition. Not to mention the long list of breweries who will feature pumpkin related beers this fall.
Top 10 Pumpkin Spice flavored items to try this Fall:
Cupcakes
Whoopie Pies
Smoothies
Pancakes
Vodka
Beer
Marshmallows
Bagels
Get inspired by WebstaurantStore's Pinterest board Pumpkin Spice Everything! for even more recipes and pumpkin spice inspiration.