Tap Into This Year's Best Fall Beers
As the leaves begin to change and autumn is officially underway, it's time to consider which seasonal beers to add to your lineup. We've compiled a list of six favorite fall styles that you can start serving today, including flavors as crisp as the leaves on the ground and as warm as your favorite sweater. We're sure you and your customers will be enjoying these all season long!
Amber Ale
These malty beers offer a deep amber color that matches the leaves outside, while boasting a warm flavor that makes them perfect for when sweater season is upon us.
Give These a Try
Oktoberfest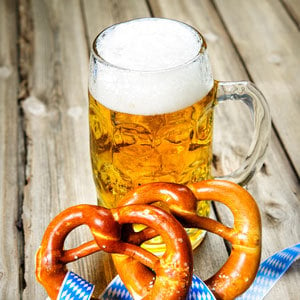 Although the original Oktoberfest was held in celebration of a Bavarian royal wedding in the early 19th century, the birth of the Oktoberfest beer gives us a reason to celebrate still today. This style features a toasted, bready flavor with relatively low hop bitterness. Dirndls and lederhosen optional.
Give These a Try
Wet Hop Beer
Most beer is made with hops that have been harvested, dried, and shipped to the brewery for production. Beer made with wet hops is different and can be truly called seasonal because the hops must be used within 24 hours of harvesting. The result is something earthy, with a nice citrus flavor and floral aroma. Serve this style as soon as possible, as the flavors are best enjoyed fresh.
Give These a Try
Big IPAs
As the temperatures continue to fall, the alcohol content of the beers you serve should rise. IPAs that pair piney flavors and floral aromas with a high ABV are sure to warm your customers up and convince them to stay a while.
Give These a Try
Stouts & Porters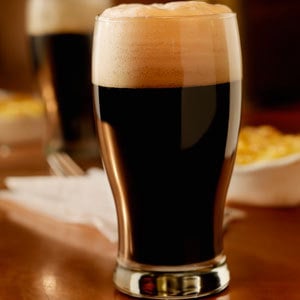 When autumn sets in, lighter summer beers are moved aside in favor of darker and more filling options. Stouts and porters offer rich, malty notes that are often complemented by caramel, chocolate, and coffee flavors. Pair them with a hearty fall stew for a comforting seasonal treat.
Give These a Try
Pumpkin Beer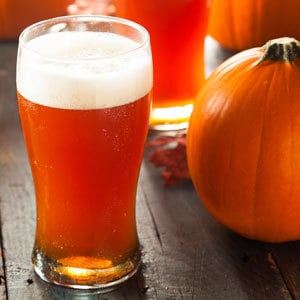 The minute September 1st rolls around, pumpkin domination begins and doesn't truly end until winter is over. Pumpkin beer is a popular part of this trend, and although not every beer lover is on board, you should offer at least one pumpkin style for those who can't get enough. With warm spices like cinnamon and vanilla mingling with the quintessential fall gourd, what's not to love?
Give These a Try
Give your customers a reason to indulge this year by adding seasonal beers to the lineup at your restaurant or bar. The weather may be getting colder, but luckily, fall beer will be around to keep you warm. For more information on beer styles and serving suggestions, check out our comprehensive beer guide.