Top 5 Scariest Foods in the Restaurant Industry This Halloween
Regardless of where you live, you probably think that people eat some pretty strange foods, and whether they gross you out or you want to try them is totally subjective. But there are also some foods that are objectively odd — not necessarily because people want to eat them, but because of what happens if you eat them, the pomp involved with serving them, or the danger that they represent. These are the foods for people who like to roll the dice and the craps table just isn't enough. The adrenaline junkies. The power foodies. Or — as some may say — the downright crazy.
5. Cashew Nuts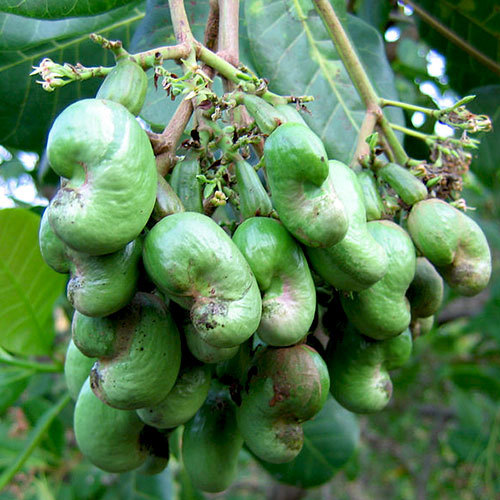 These aren't your grocery store cashews. Despite how plentiful they are around the world, a cashew in the shell is an edible nightmare with disastrous results. This is because cashews are closely related to poison ivy and poison sumac, giving them the same annoying, itchy effects. Like poison ivy, the symptoms of the cashew's irritants take time to show up. Unlike poison ivy, the effects begin inside your body at places you can't scratch or treat. Basically, if you thought poison ivy on your ankle was bad, just wait until it's in your throat.
This is also the reason cashews are roasted — the roasting process drastically reduces the levels of chemicals and the chances someone will have an allergic reaction to practically zero. Just don't take a cashew-picking trip anytime soon.
4. Hàkarl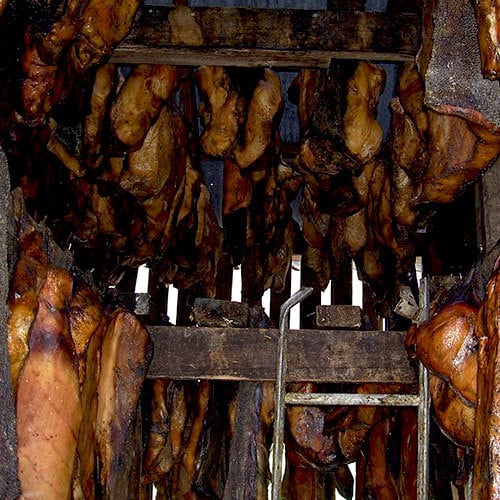 Hàkarl is an Icelandic seafood dish of sleeper shark, an animal that smells so heinous it's actually better known as "rotten shark." Not unlike free-form jazz, hàkarl has been described as an acquired taste because it is known to leave a lingering, unpleasant flavor in one's mouth. It actually tastes like ammonia — and there's a reason for that. This particular shark doesn't have intestines or a bladder, which is pretty wild on two levels. First, almost every animal that's ever lived has had both. Second, this means that this fish had to figure out another way to get rid of body waste. And it did.
Through its skin.
Even though you've already connected the dots, that all means that this shark's skin, which you eat, has essentially been soaked in urine for that shark's entire life. So that smell? And that aftertaste? It ain't the sauce.
This dish also happens to be the origin of the relatively unknown fisherman slogan, "You can take the shark out of the urine, but you can't cook the urine out of the shark."
3. Sannakji
Sannakji is a raw seafood platter served in the Koreas. The entire plate consists of sesame, sesame oil, and the squirming body (or sometimes just the tentacles) of a live hangul octopus. Its murky-gray appearance — not to mention the twisting, writhing limbs — is enough to set off a whole range of culinary red flags, even for the tourist who prides herself on stomaching authentic cuisine.
On top of making calamari look boring, sannakji can also be pretty dangerous. The octopus's tentacles still have active suction cups, allowing them to pucker up to the side of your throat and cause a wormy, slippery choking hazard that will take at least a dozen shots of soju to detach, much less forget.
But fatalities are non-existent, so you can be the first person in your group of friends who has a unique (albeit uncomfortable) story about choking on a live octopus. That's got to be worth something, right?
2. Raw Cobra
Sometimes called "Cobra Gold," eating a live king cobra is a step above eating a live octopus not just because cobras sometimes kill people for fun, but also because of the ceremony that goes with the meal. It starts with you picking out the cobra you want to eat, presumably so you can smugly look it straight in its beady little eyes. Then you sit down and the waiters bring your chosen snake to the table with vodka, knives, and a funnel.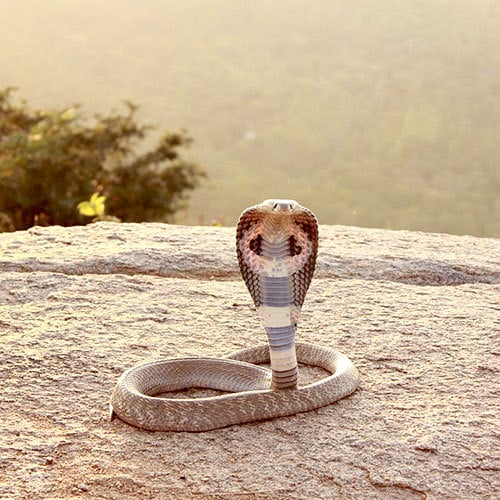 If you have a bad feeling about the rest of this, it's probably because nothing good has ever come from a situation that has involved vodka, knives, and a funnel.
Anyway, then one of the waiters lobs the cobra's head off, places the fangs in a glass, and drains the venom — which, amazingly, is harmless unless directly injected into your veins (travel tip: don't do that). The waiters then toss the funnel onto the glass and bleed the cobra's body dry. To top it all off, they splash a little bit (or a lot, depending on your need) of vodka to make the world's most confusing and least popular cocktail.
But don't shoot it back yet — the pièce de résistance is receiving the snake's still-beating heart on your plate. Hold your nose, swallow it (don't bite), and chase it with the shot of blood-venom-vodka. And that funny feeling in your throat? That's the heartbeat. Somewhere, something is proud of you.
But don't get too nauseous — you still have a whole snake to eat!
1. Butter
Just kidding — we could all use a breather after that last one.
1. Fugu
Fugu is a world-famous Japanese dish that has been popularized by its ability to straight-up murder the people who eat it. While non-toxic species exist, authentic fugu (or pufferfish) is brimming with tetrodotoxin, a neurotoxin that is 1200 times more potent than cyanide, a chemical that is literally only known for its ability to kill things.
Properly prepared with a special knife, fugu can be a delicious experience for tourists and locals alike. And the odds that it will be properly prepared are very high, considering the Japanese government actually licenses chefs who are bold enough to take on the challenge of cutting the poison out of a poison fish, which — come to think of it — could also be a helpful technique for taking the urine out of a urine shark.
But every once in a while, someone is dealt a bad hand. A minor error in preparation means the toxin remains in the fish's meat, and if it's eaten, it results in a full-body shutdown of someone's internal sodium channel proteins, which gradually paralyzes every muscle in their body while leaving them fully conscious to experience the horror first-hand. If detected immediately, the symptoms of tetrodotoxin can be counteracted with forced respiration, among other medical procedures. But if it goes on for too long, the victim eventually suffocates to death.
Ordering fugu is balancing your life on the tightrope of potential disaster, and if you get hit with a slight breeze, it can all be over. If you decide to take the gamble, you (and your loved ones) better cross your fingers for double zeroes.