Hosting a St. Patrick's Day Bar Crawl
As a bar owner, you know how important a good St. Patrick's Day celebration can be for your business. Your job is to make your bar stand out from the crowds of other bars in your city, but the best way to ensure plenty of business on this great drinking holiday may be to partner with your competitors. Spearheading a pub crawl in your community will get more customers through your door on St. Patty's Day, all while creating a fun atmosphere that will ensure they come back again and again. These simple tips will help you plan a blast of a bar crawl this St. Patrick's Day.
1. Partner Up with Local Competition
You can't have a bar crawl without other bars, so give your neighborhood competition a call and see if they'd like to collaborate for a night of St. Patty's Day drinking that customers won't be able to stop talking about. The benefit of partnering up is that patrons will spend time in each of your bars, rather than giving their business to only one bar for the night.
2. Make it Official
When you've figured out who you'll be partnering with, publicize your pub crawl! Consider registering your crawl with pubcrawls.com so that customers can find your event and buy tickets online. Build hype by creating an event and promoting it on Facebook. Discuss a set price for the evening, which will include discounts on drinks in each participating bar, as well as any fun freebies you wish to give out at the start of the crawl. Depending on what you want to offer, a price between $15 and $30 is standard.
3. Work Out the Details
Ensure that your patrons have all of the information they need to get the most out of your bar crawl by providing them with a map of the participating bars that starts in a specific location. Be sure to mark bus stops and schedules on the map, as well as the phone numbers to a cab service in the area. Customers want to have a carefree night of partying, and part of that is knowing that they have a safe ride home. At the starting line, give crawlers green wrist bands (after checking their IDs!) so that bartenders immediately know who is participating in the event, and send them on their way!
4. Play Up the Theme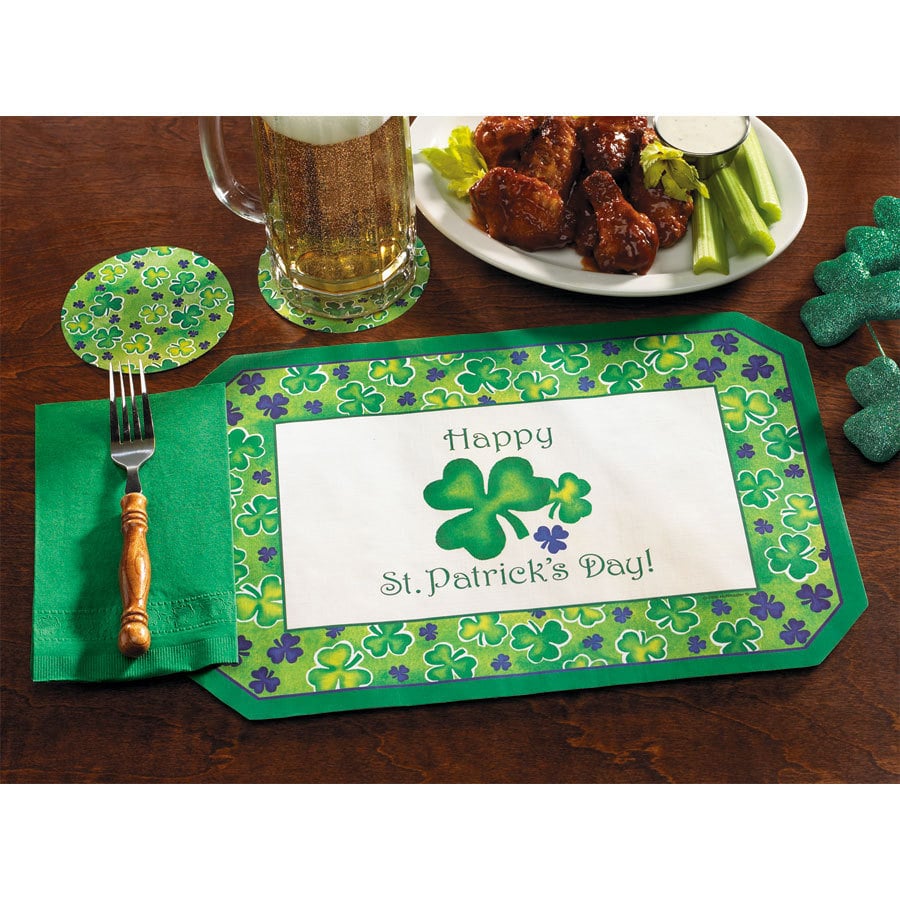 When your pub crawl is official, it's time to start to plan the festivities! Perhaps you'll want to create a special T-shirt to hand out to participants, or have them dress in their best leprechaun costume. At the starting point, have crawlers enter their name in a raffle for a gift card giveaway that gives the lucky winners an excuse to come back to participating bars. Consider playing authentic Irish music, or even hiring a band for some live traditional music. Also, make sure your establishment is stocked with green beverage napkins and green plastic cups to keep the theme alive as customers filter through your door.
5. Keep it Fun!
Coordinate with your partners and make sure there's something exciting at every stop in the crawl. Try hosting St. Patrick's Day themed games with prizes, such as green beads or free beer, or build excitement with something unique like offering St. Patty's themed face painting to keep customers from getting bored at your stop. They'll enjoy their time in your establishment, and their excitement will build as they wonder what will be going on at the next bar.
6. Don't Forget the Food!
While green beer and St. Patty's themed cocktails are the focus of the day, crawlers need to keep food in their systems. Make it fun by serving themed appetizers, like corned beef dip and mini shepherd's pies, or provide a full Irish dinner like bangers and mash or house made meat pies. Your customers will thank you for keeping their stomachs full as they continue their crawl.
Although healthy competition among local bars is necessary, try working together this St. Patrick's Day to have a profitable evening for every pub in the community. With drink discounts, fun games and raffles, and delicious Irish fare, crawlers won't soon forget this St. Patrick's Day.