Top 5 Thanksgiving Alternatives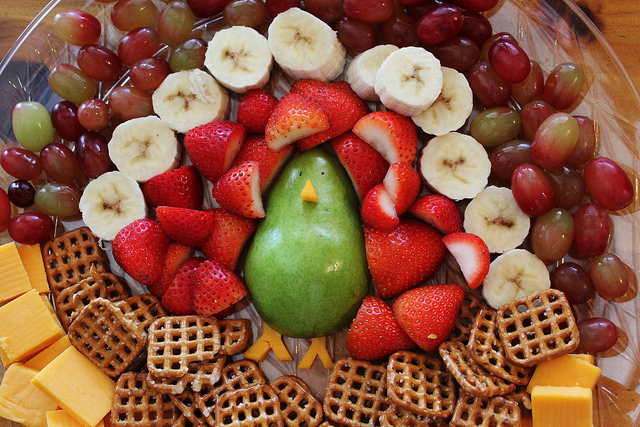 Thanksgiving is one of America's favorite holidays — right up there with the Fourth of July and Christmas — and it's by far one of the biggest collective feasts in the world. It combines the togetherness and tight-knit love of family and friends with the nap-inducing deliciousness of a fat turkey, mountains of mashed potatoes, bushels of corn, and overflowing cups of hot apple cider. And for those of us who are on special diets, Thanksgiving is either a cheat day or an uncomfortable run-in with foods you can no longer eat.
But what if it didn't have to be? Wouldn't it be wonderful if there were a Thanksgiving dinner that adhered to your dietary plan? Or one that was allergy-friendly? Wouldn't it be great if you could enjoy the food you love and stick to your typical diet at the same time?
Well. Yes. Yes, it would be.
For the Vegans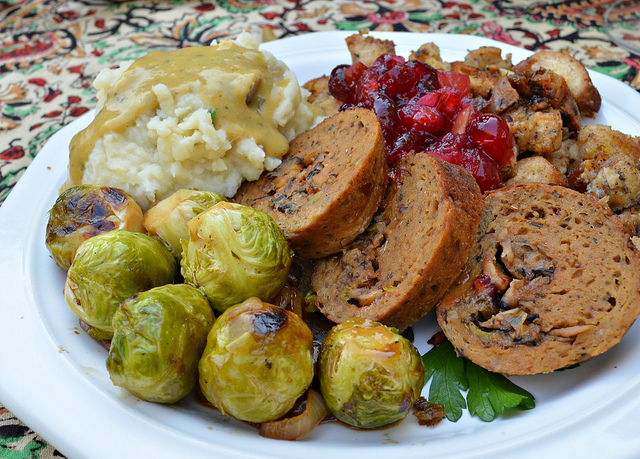 When it comes to vegans — or "übervegetarians" — you have to think outside the breadbox when you're cooking for a feast. The vegan diet not only avoids meats, but also animal byproducts like milk, butter, and cheese. Vegan recipe options for those whose sympathies defy the links in nature's food chain include a wide range of soups, breads, casseroles, puddings, and even special stuffings that you can whip up quickly and without the use of any animal products whatsoever. They're tasty, they're fun, and they'll make you wonder why you ever ate cheese in the first place.
Additionally, vegan diets not only include some of the healthiest foods in the world, but they also exclude some of the unhealthiest. So you can serve up some tasty vegan-friendly foods and still give everyone the same packed stomachs that they love at Thanksgiving with more essential nutrients and fewer calories. It's pretty much a win-win — unless someone is really, really passionate about turkey.
For the Vegetarians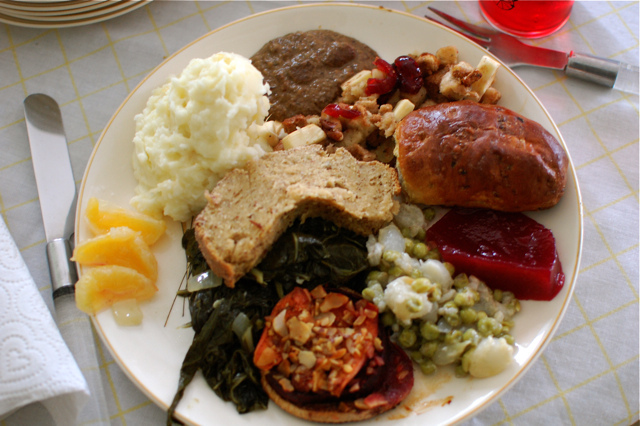 Vegetarians also have lots of choices for their Thanksgiving dinners, including the whole vegan menu and then some. There are dozens of fun and innovative recipes made just for vegetarians, like dishes that go the extra mile and use foods for the bowls or plates on which the dish is served. It's a fresh and easy way to take non-poultry foods to a new level that veggie lovers and finger-food aficionados can both appreciate.
There's also the comforting idea that you save at least one turkey every time you make a vegetarian meal, leaving more of our awkward and gobbly feathered friends to frolic in their forests.
Or farms. Probably farms.
For the Gluten-Free
Celiac disease has the potential to suck out a lot of the fun that comes along with Thanksgiving — beer, bread, and some butter contain gluten and can straight-up wreck someone's day. However, a gluten-free Thanksgiving is not only possible, but also delicious.
First of all, turkey is still on the menu (Victory #1). Second, most of the vegetarian and vegan options for Thanksgiving don't contain gluten either. So if you've prepared one of those meals, the chances are good that someone with gluten intolerance can eat it too (Victory #2). And as long as no gluten has been added to certain mixes or other additives, almost all potato and corn products are naturally gluten-free (Victory #3). You just have to make sure you read labels and do a little research before serving someone who has a gluten allergy. Depending on the severity of their allergy, the results of poor preparation could be devastating.
For the Paleos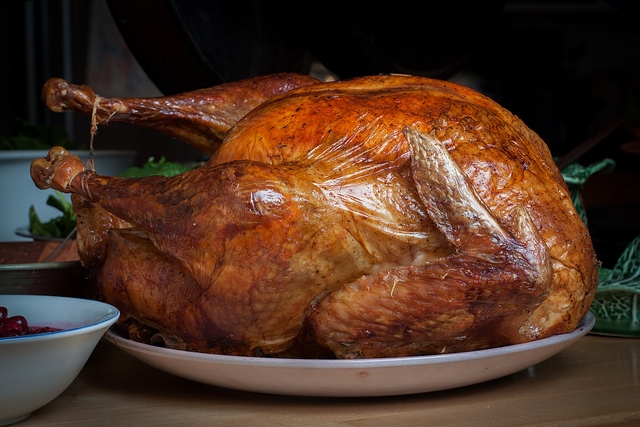 The Paleolithic diet — better known in some areas as the "caveman diet" —is based on the foods humans ate 10,000 years ago at the end of the Paleolithic era, which is also the last time that the survival of the human race depended on catching a gazelle with your bare hands. The result is a diet high in vitamins, potassium, fiber, and protein that shuns grains, beans, and dairy. The reason these foods aren't included in the diet is because humans in this era hadn't nailed down agriculture, so the essentials we take for granted, like wheat, legumes, and milk, weren't available.
For those of us who celebrate our inner caveman — whom we'll name Ug, for sake of gender-neutrality — Thanksgiving has lots of possibilities. Turkey is a natural favorite since it's meat, and it's pretty much open season on mushrooms, sweet potatoes, cranberries, and apples. However, traditional stuffing, breading, and most bean-based dishes will most be off the table since humans in the Paleolithic era — including Ug — only ate what they could find. So thankfully, it doesn't take much to make a Paleo-friendly menu since most of the main courses at Thanksgiving would've been around at the dawn of civilization.
Except butter, which is tragic.
For the Ketos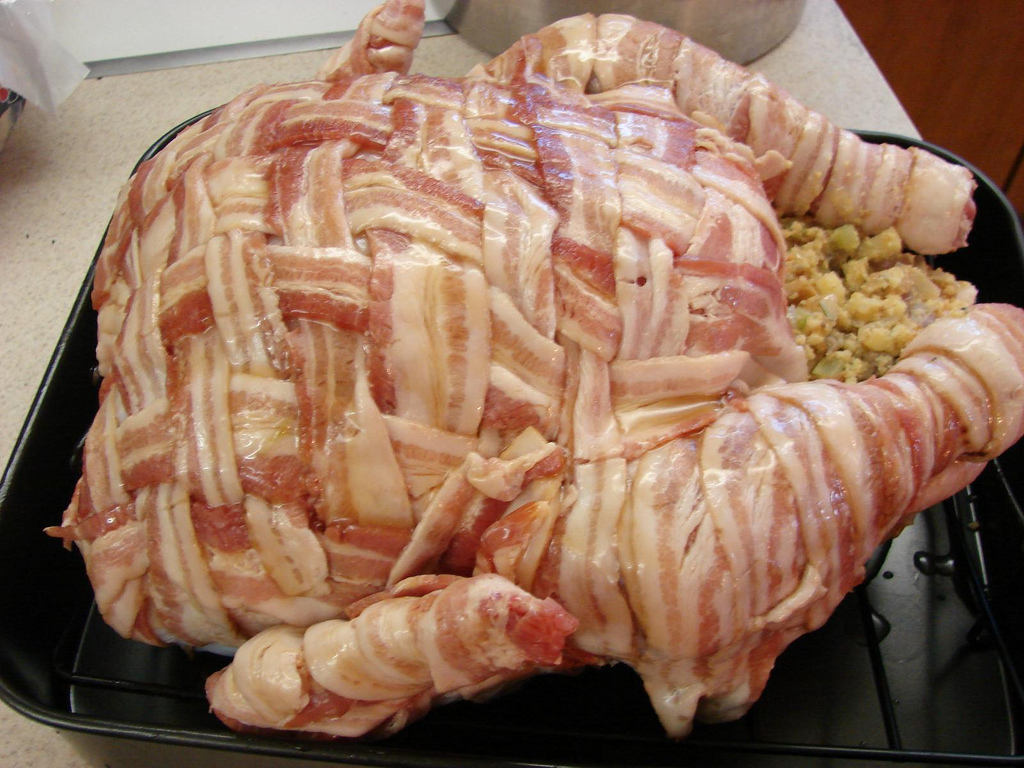 The ketogenic diet revolves around eating lots of fats, average levels of proteins, and low carbs, but it's significantly different than Atkins-esque fads. The keto diet, like the gluten-free diet, is medically significant, particularly for children who have been diagnosed with refractory epilepsy, which causes unpredictable seizures. The idea behind eating keto is that the body transitions to using fats as its main source of energy instead of carbs, leading to a different "fuel source" for the brain that eventually reduces the frequency of epileptic seizures.
Fortunately, with high-fat and average-protein foods on practically every table on Thanksgiving, you can pretty much serve up the traditional foods that Americans have come to know and love. In fact, you can go a little overboard and try some bacon-centric or buttered-up dishes that otherwise may not have occurred to you.
Unfortunately, ketos can't eat starches (like mashed potatoes), so some of your dishes may have to go by the wayside. And by the nature of their high-fat diets, their choice in foods will naturally differ from others, like vegans. This can make a mixed Thanksgiving meal difficult to prepare — unless you're up for the challenge.
But it's possible that acceptable keto foods may change over time. This is one of the newest diets to catch the public's attention, and researchers are still working on clinical trials to determine what foods can cause what reactions. Once more data is available, the ketogenic diet has the potential to become even more medically and culturally significant — maybe even jumping to the forefront of the low-carb scene.
For the Chef
If you're new to some of these diets, it's easy to get lost in the different specifics of who can eat what and which foods can trigger what horrible reactions in which people. That's why we've created this handy infographic that can help you navigate the confusing and overlapping rules behind this season's most famous diets. Worry no more — you can serve exactly what your guests need to enjoy Thanksgiving without cheating on their diets.