 Continental Refrigerator: CRA Series Sandwich Prep Refrigerators
Looking for a reliable and efficient sandwich unit for your foodservice establishment? Check out Continental Refrigerator's CRA base models! With a wide selection of units, you'll be sure to find one that suits your needs.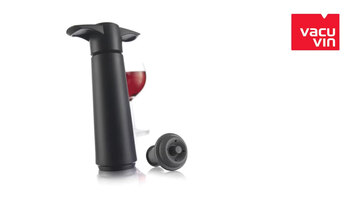 Vacu Vin Wine Saver
Resealing your favorite wine bottle has never been easier with this Vacu Vin wine saver! Place the vacuum on top of your bottle, pump until you hear the click, and you'll have fresh wine to open at your next gathering. Avantco SC Countertop Display Refrigerators
If you need to display pre-packaged snacks and drinks, check out this video about Avantco's SC line of countertop display refrigerators. With three capacities to choose from and a range of included accessories, you'll love this product!