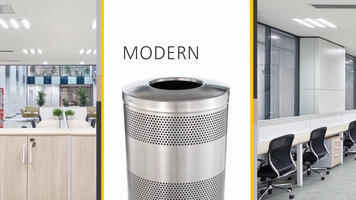 Rubbermaid Decorative Refuse Receptacles
With a large variety of options available and the capability of being customized, the Rubbermaid Decorative Refuse receptacle line is ideal for all types of modern establishments. Check out this video to learn more about what this line has to offer!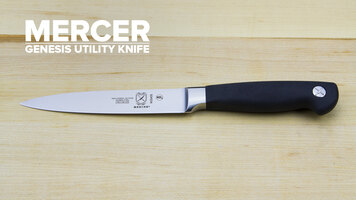 Mercer Genesis 5" Utility Knife
The Mercer Genesis 5" utility knife offers unmatched versatility in the kitchen. It can take on all your peeling, paring, slicing, dicing, and carving jobs with ease. Check out this short video to learn more. How to Use an Offset Y-Peeler
This video will highlight some of the benefits of the offset y-peeler, as well as demonstrate the best ways to use this peeler to peel and prepare vegetables for serving!