 Sterno Products Flameless Mirage Flickering Candles
Featuring an innovative, flickering flame, Sterno Products Mirage candles provide a genuine candlelight experience without the open flame. They can be programmed to turn on an off at preset hours and run up to 600 hours on two D-cell batteries.
Cambro Camshelving Premium Series
Looking for a durable shelving unit for your foodservice operation? Check out Cambro's Premium series camshelving! These shelves won't bow under heavy weight, which makes them long-lasting and reliable.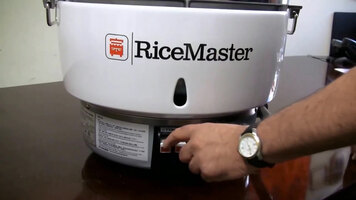 Town RM-55 Rice Cooker
Discover the features and benefits of this Town RM-55 rice cooker! Plus, if you're looking for tips to assemble and maintain your rice cooker, follow the simple instructions illustrated by Town Food Service Equipment.