WebstaurantStore / Food Service Resources / Blog
Our Top 5 Favorite Seasonal Drinks
It's important to stay warm during the winter — but sweaters, pea coats, and trench jackets can get boring after a while. When the snow starts to fall and the chill starts to set, we prefer a nice, home-built fire with a warm hearth and a glass in our hands. But, admittedly, we're picky — and we always have our eyes on brewery's winter schedules. So we only go with what we like best.
Jack Daniel's Winter Jack Tennessee Cider
In 2013, sales of cider in the United States jumped 89% — one of the largest and most sudden increases in alcohol sales that any kind of booze has seen in a long time. With that in mind, it's no surprise that more companies are trying to cultivate their own cash cow, even if that company is famous for making whiskey.
Jack Daniel's Winter Jack is one of the newest cider products on the market, although it's not a cider in the traditional sense. This drink is comprised of apple cider liqueur, a mix of spices, and Old No. 7 that all mesh into a fine tapestry of flavor that is as unique to Jack as the flavor, hit, and burn of its old fashioned Tennessee whiskey. Surprisingly, while Winter Jack goes well with warm apple cider and stories by the fire, it tops off at 30 proof, making it one of the weaker seasonals this year.
Though it hit the shelves in October, Winter Jack is available throughout the United States and Canada this whole winter, so enjoy it while you can. It could be just what you need for that little extra warmth when you're in front of the fire this holiday season.
Sam Adams Old Fezziwig Ale
Sam Adams is one of the most well-known American breweries with a large beer catalog featuring the famous Boston Lager. But along with their popular year-round brews, they also step it up when the weather gets cold to make their seasonal Old Fezziwig Ale. This beer is fundamentally different from their famous lager because of its top-fermenting yeast (which is what makes it an ale) and other special ingredients that include orange peel, ginger, and cinnamon, giving it a unique flavor that also sets it apart from other seasonals. All together, it creates a formidable, one-of-a-kind experience that is only made in limited quantities. So if you want some, it's best to order ahead.
Victory Brewing Co. Winter Cheers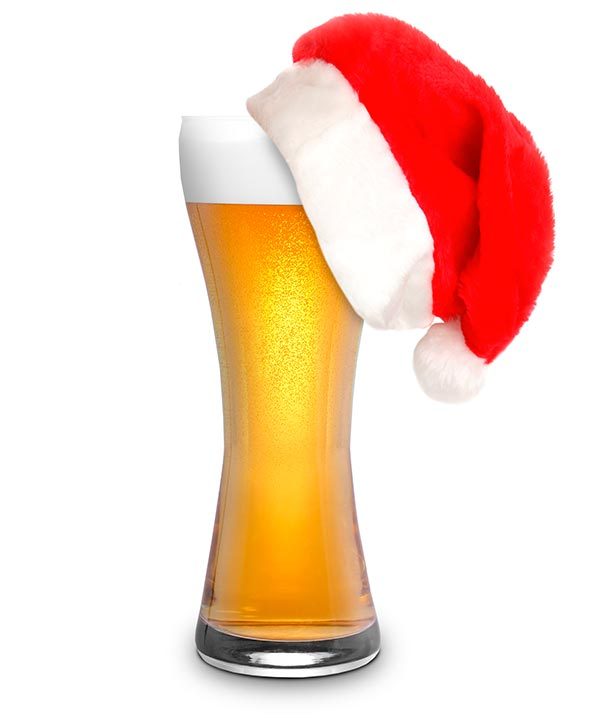 As a fellow Pennsylvania company, we have a soft spot for Victory Brewing Co. of Downingtown. Their huge range of beers covers everything from their classic Victory Lager to their 9.5% ABV Golden Monkey, both of which have become fast favorites in the surrounding areas. To add to their already-impressive list, Victory also makes its own seasonal brew with its Winter Cheers wheat ale. This beer features light and fruity flavors that are cut with a strong clove note to create a pleasant symphony of harmonizing tastes that pairs perfectly with the winter weather. It has a light body that goes down easy too, making it perfect for Christmas dinner, a night out with friends, or a quiet nightcap at home.
Lancaster Brewing Company Winter Warmer
Headquartered in Lancaster, Pa., we can't leave out one of our closest brewery neighbors. Lancaster Brewing Company's Winter Warmer is a classic ale with malt, chocolate, and caramel flavors rounding out its profile. Surprisingly, this beer actually has a more bitter flavor than a sweet one because of its mix of American and British hops. (It's also the only beer on this list to have partnered with a charity — the Wolf Sanctuary of PA — for the organization's benefit.) With so many different flavors, a full mouthfeel, and the perfect body, it's one of the seasonal beers that helps make winter a little more fun.
Tröegs Mad Elf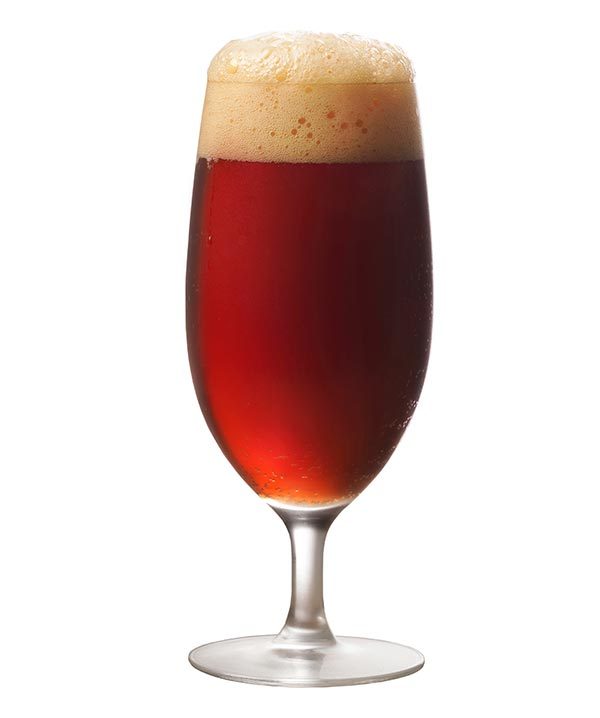 With an incredibly short production window of October to December, Tröegs Mad Elf is one of the most sought-after winter brews in the Northeast. The distinct flavor profiles of cherry, honey, and chocolate all meld together in a truly one-of-a-kind ale. Its hallmark at most bars is its deep, dark scarlet color in a tulip glass, and it's easily found in distributors with its red packaging topped off by a noticeably-intoxicated elf. And that elf isn't just there for humor — it's the face most people make after one too many pints. Mad Elf packs a whopping 11% ABV in every glass, which is nearly double the content of an average beer. When it comes to "warming up," it's hard to beat drinking two beers at the same time.
And if that doesn't make you nice and toasty, it'll at least turn your cheeks red.