How to Make Money on Vacation Rental Property
In many cases, a vacation rental property presents a more affordable and convenient option than staying in a hotel. However, maintaining a profitable rental property can pose significant challenges to vacation rental owners. Below, we've compiled a list of tips to help you optimize your rental property and stay successful in a competitive industry.
Click the links below to learn more about vacation rental property profitability:
Making Money with Vacation Rentals
Whether you're new to the vacation rental business or have owned a rental property for years, it's important to stay informed on how to make a profit. Though the results may not show immediately, adhering to the tips below can help you improve your rental listing, increase bookings, and maximize revenue.
1. Assess Location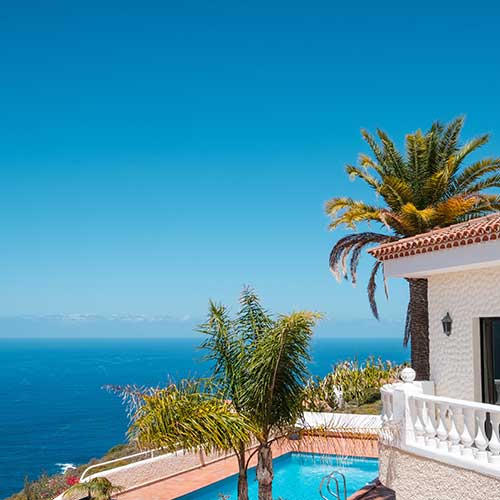 Opening a vacation rental in a bad location can significantly limit your ability to make money. Because of this, you should make an effort to research the area you're looking to get started in. Take notes on the climate, popularity of the area, and any nearby attractions as you do so. A good vacation rental location should be one that attracts visitors throughout the entire year, allowing you to maintain a steady flow of customers. Some of the most popular locations for a vacation rental include:
Tourist destinations
Traditional vacation spots, like beaches or lakes
Travel hubs
2. Invest in Your Property
A key mistake that many first-time vacation rental owners make is being unwilling to invest in, upgrade, or properly maintain their existing space. While it's important to save money where you can, there are some instances where spending can be beneficial. Paying professionals to make repairs, renovating your property, and buying quality appliances and furniture are all ways to give your listing a competitive advantage.
3. Improve Your Listing
If potential renters aren't aware of your property, it's unlikely that you'll make much money on it. Because of this, it is essential that you effectively list your property. There are several different ways to do so, and taking advantage of them can help your vacation rental business in both the short term and the long term. Whether you're listing your rental on platforms like Airbnb, posting it on social media, or advertising it through a different platform, you can improve your vacation rental listing by following these tips:
Write a thorough description: A good vacation rental description should inform your guests about the property in a captivating way. Make an effort to use descriptive words that set your property apart from the rest. You can also highlight local attractions or events that travelers might be interested in.
Post accurate information: When it comes to vacation rental listings, accuracy is key. Accurate information is expected, while out-of-date or inaccurate information can have significant consequences when it comes to reviews or repeat guests.
Use eye-catching photos: More than anything else, good photos can sell a potential guest on your vacation rental property. If it doesn't look like a place they want to stay, they won't consider staying there. Consider hiring a professional photographer to take pictures of your property. If you plan on taking your own pictures, be sure to keep the space clean, show off the features and size of the property, and place an emphasis on what makes it unique.
4. Understand Risks
To stay competitive, vacation rental owners should always be aware of the risks they take on and any challenges they could face. With any rental property, bookings can fluctuate and it's likely that you'll go through slow patches from time to time. It's recommended that you only invest in a vacation rental property if you have a steady stream of income elsewhere. Whether you're unable to book any stays or you have to cancel reservations to make repairs, any period where you aren't making money can be disastrous if you don't already have a steady stream of income.
5. Set Competitive Prices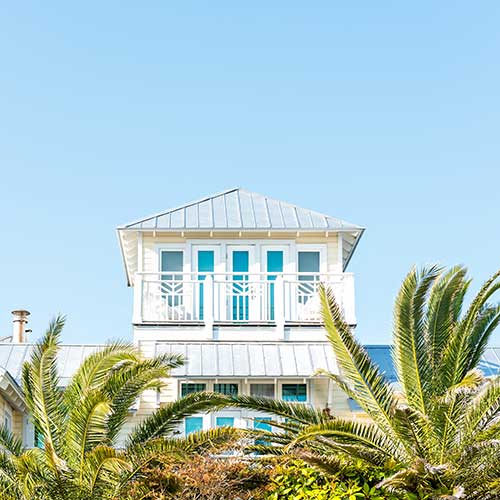 Every vacation rental owner should make an effort to understand their market and set rates that are competitive, yet reasonable. Setting prices that are too high can discourage potential guests from booking a stay, while prices that are too low can result in lost profits. To set ideal prices, follow these tips:
Analyze the market: Stay in touch with the price of other rentals in your area to ensure your prices aren't outdated. It can be beneficial to price your property slightly beneath neighboring rental properties to attract more guests.
Keep demand in mind: Plan to change your rates during peak rental season and slow rental season. Adjusting your rates based on demand can help to attract more guests, even during the months when fewer people are traveling.
Plan for events and holidays: Even if you're new to the area, staying in touch with local events can give you an advantage over your competition. Anticipating an influx of travelers can help you to prepare early, putting you in a position to succeed no matter what time of year it is.
6. Manage Your Schedule
Your property's availability can play a significant role in how much money it brings in. To stay on top of your schedule and make sure that it is optimized for maximum revenue, follow these guidelines:
Manage your calendar: An out-of-date calendar can cause guests to schedule at the same time, forcing you to cancel a reservation. Not only does this result in lost revenue, but it can deter the rejected guest from renting from you again and cause negative reviews.
Manage check-in and checkout times: Consider implementing early checkout times for departing guests, giving you enough time to clean the property before the next arrives. This helps to reduce the amount of time your next guest has to wait for their stay.
Promote longer stays: One way to facilitate more rentals is to encourage guests to stay longer. Guests reserving the property for a single night will provide revenue but can disrupt others looking to book a longer visit. Conversely, if the property is reserved for a longer period, guests may simply look to book directly after the reservation is complete. One way to do this is to offer discounts on longer stays.
Back to Top
---
Owning a Vacation Rental
Owning a vacation rental is a good way to get started for those looking to enter the world of real estate investing. Though it presents several unique challenges, owning a vacation rental can be rewarding when done correctly.
Is Owning a Vacation Rental Worth It?
Owning a vacation rental property is worth it if you are willing to put forth the necessary time, money, and effort. Not only can a successful vacation rental bring financial success, but it can be a fulfilling experience for those who enjoy it.
---
Are Vacation Rentals Profitable?
A vacation rental can be profitable as long as you have a strong business plan, competitive pricing, and a steady stream of guests. In 2021, the industry's total value in the United States was estimated at just over $13 billion. With a steady growth rate and increased exposure, the industry figures to continue expanding in the coming years, providing ample opportunities for prospective vacation rental property owners.
---
FAQ
With a variety of details and moving parts, vacation rentals and their ability to make a profit can be confusing. Below, we've answered some of the most frequently asked questions about the topic.
How to Calculate Vacation Rental Income
To estimate your vacation rental income, you'll need to know your average nightly rate, average nights booked, and monthly expenses. By multiplying your average nightly rate and average nights booked, you'll be able to project how much income you'll make in a given month. Once this is calculated, subtract your monthly expenses to find your monthly income.
Is Owning a Vacation Rental a Good Investment?
In general, owning a vacation rental property is a good investment. Though there is always risk involved with investment, real estate typically appreciates in value over time and isn't as vulnerable to short-term fluctuations. Vacation rental properties also represent less of a commitment than other businesses in the hospitality industry.
Hidden Costs of Owning a Vacation Rental
Owning a vacation rental property comes with a variety of additional costs compared to owning a traditional home. Some of the more common costs include:
Maintenance: While some maintenance costs can be expected, there are others specific to vacation rental properties that may not be. Keeping a pool open, maintaining a hot tub, and keeping up with any number of vacation rental amenities can drive up your monthly budget.
Increased utility cost: In short, while homeowners are incentivized to cut costs and conserve utilities, vacationers are incentivized to do the opposite. Guests visiting your vacation rental property may leave lights on, windows open, or keep the air conditioning running, resulting in utility bills that are higher than expected.
Replacement costs: To keep your rental property feeling fresh and updated, it's best to replace certain things over time. Hotel room supplies such as bed linens, dishes, decorations, and more can be cycled out and replaced with updated products every few years to stay competitive.
What Can You Write Off on a Vacation Rental
Not only does renting out a vacation property allow you to collect additional income, but some expenses can be written off for tax purposes. It's important to note that tax codes can vary depending on where you live, making it essential that you speak to a tax expert or educate yourself on local tax laws before making deductions.
Some common vacation rental expenses which can be deducted from your taxes include:
Repairs and renovations
Property taxes
Listing and marketing fees
Travel expenses
Legal fees
Back to Top
---
By making the correct marketing, scheduling, and business decisions, you can position your vacation rental property for success. Adhere to the tips listed above to maximize your profits and stay competitive in a growing industry.
---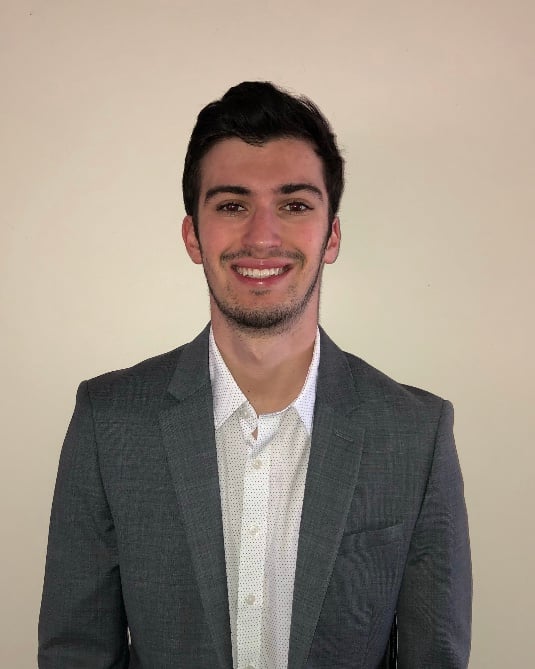 By Jason Kurtz