Airbnb Host Checklist
Airbnb is an online service that allows people to rent their homes to others. Not only does it serve as an alternative to traditional hotels and motels, but it often lets travelers find quality accommodations for less than the cost of a typical hotel stay.
If you've never rented your home through Airbnb, you might find it difficult to start your vacation rental business and determine what to offer guests during their stay. Below, we've compiled a list of supplies, amenities, and products to help make your vacation rental stand out from the rest.
Shop All Vacation Rental Supplies
Airbnb Checklist
A successful host should go above and beyond to ensure each visitor has everything they need. You don't have to own a mansion or a million-dollar home to impress your guests during their stay. For this reason, we've compiled a list of 10 things every Airbnb host should provide to put their rental property over the top. By adhering to this list, you'll ensure every guest has a happy, memorable, and comfortable stay.
1. A High-Quality Coffee Maker
It's safe to assume that many of your guests prefer to start their morning with a cup of coffee. An easy way to make their stay stand out is by investing in a high-quality coffee maker or espresso machine. Additionally, stock your kitchen with premium coffee products, as well as instructions on how to use your coffee maker, to help guests start their morning off on the right foot.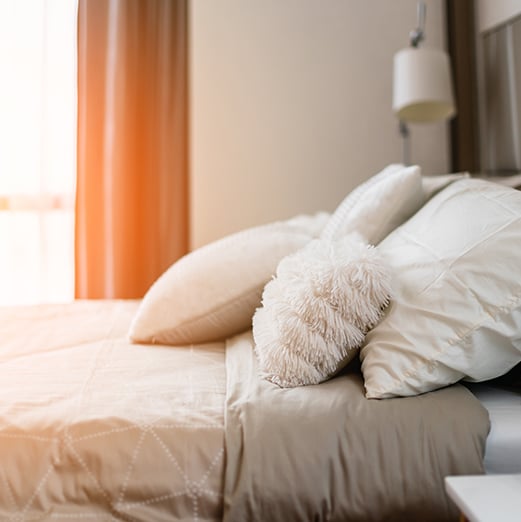 2. Premium Bed Linens and Mattresses
Catching a good night's sleep is essential for living a healthy and happy life. Investing in a quality mattress and premium bed linens helps your guests wake up feeling refreshed and ready to tackle the day's activities. While guests might not spend their days at your property, they'll always need a place to sleep at the end of the night. Adding a comfortable bed with premium sheets, pillowcases, and blankets is an easy way to improve your property.
3. A Lockbox
Whenever you stay somewhere overnight, it's important to find a safe place to store your valuable items. Provide your guests with a lockbox to store their wallets, jewelry, and other valuables when they aren't around to watch them. Not only does this provide peace of mind, but it's an added measure of safety to prevent misplacing items.
4. Access to Streaming Services and a Smart TV
Vacations can be fun and filled with a long list of things to do, but there may come a time during an extended trip when your guests may have some downtime to unwind. Give them a chance to relax and catch up on their favorite movies and shows by providing a smart TV or access to popular streaming services like Netflix or Amazon Prime. If you don't own a smart TV, purchase an extension, such as Amazon's Fire TV Stick or Apple TV, to plug into your existing TV and provide similar services.
5. A Fire Pit
If your property has an outdoor area such as a patio, consider purchasing a fire pit. On nights when guests prefer to stay in and relax, a fire pit creates a comfortable outdoor atmosphere. You can take steps to prepare your outdoor area for winter to ensure it's accessible to guests year-round.
6. An Outdoor Grill
Give your guests a chance to cook burgers, steaks, and numerous other foods by providing them with an outdoor grill. Whether they have friends in the area interested in a cookout or just want to take advantage of nice weather, access to a grill is a convenient addition.
7. Exercise Equipment
It's difficult to find ways to stay in shape while traveling, so consider providing guests with a variety of workout equipment. This doesn't mean that you need to create an entire home gym. Stationary bikes, yoga mats, pull-up bars, and other similar products are easy to find and don't take up an extraordinary amount of space. This allows your guests to exercise without leaving the property cluttered.
8. Travel-Sized Toiletries
Whether your guests are just sleeping at your property overnight or planning an extended stay, it's safe to assume they won't use a full bottle of shampoo, or an entire tube of toothpaste. Keeping hotel toiletries on hand is a simple way of ensuring each guest has access to the perfect amount of soap, shampoo, toothpaste, and other similar products. Additionally, offering individually portioned toiletries ensures that guests won't have to share the same bottle with whoever stayed at your property before them.
9. Pet Friendly
Allowing guests to bring their pets along for their stay is an easy way to make them feel a bit more at home. To make it easier for your guests to pack, consider purchasing pet supplies such as dog bowls, litter boxes, and pet food. It's important to note that if you decide to make your property pet friendly, you should thoroughly clean it before your next scheduled stay to protect against any potential allergies.
10. High-Quality Kitchen Supplies
A well-stocked kitchen with access to quality products is one of the easiest ways to improve your rental property. To leave a positive impression on your guests, consider investing in glassware and dinnerware. Furthermore, while you might not want to leave perishable foods in the fridge for too long, it's a great idea to keep non-perishable items stocked in the cupboard for quick and convenient use.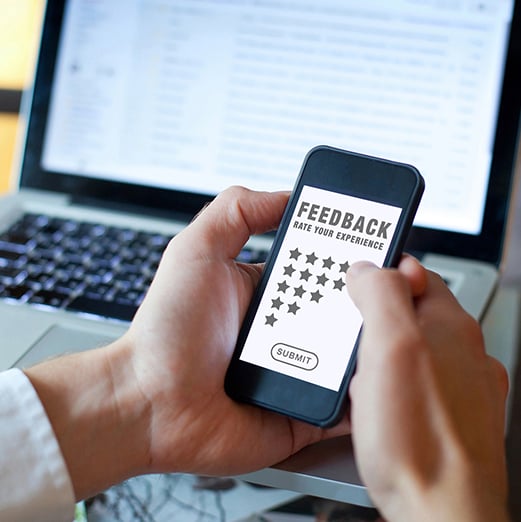 Airbnb Host Requirements
Regardless of the size, location, or price of the property, Airbnb has established a set of minimum requirements that every renter must meet. These requirements exist to ensure every guest has a comfortable and reliable stay, as well as to keep hosts prepared for incoming visitors. These guidelines state that the host should offer every guest:
Toilet paper
One towel per guest
One pillow per guest
Linens for each bed
Additionally, the company has set in place a variety of guidelines to make sure every Airbnb experience meets its standards. These guidelines ask that every host:
Be responsive: Airbnb requires owners to maintain a consistent response rate. To do so, they must respond to reservation and booking requests within 24 hours.
Accept reservation requests: To make guests feel welcome, Airbnb prefers that owners accept requests whenever they are available.
Avoid cancellations: While there can always be extenuating circumstances, Airbnb takes cancellations seriously. Avoid canceling on guests unless it's absolutely necessary, as their travel plans depend on having a place to stay.
Maintain a high overall rating: A high rating indicates to potential guests that they should expect a consistent level of quality throughout their stay. Be sure to read any reviews your guests leave to stay up-to-date on what you're doing well and what can be improved.
For those who are new to the vacation rental business, it may seem challenging to determine what makes your rental stand out to potential guests. With the list above, you'll be able to target specific products and amenities that put your rental property over the top and create a memorable stay for any guests you might host.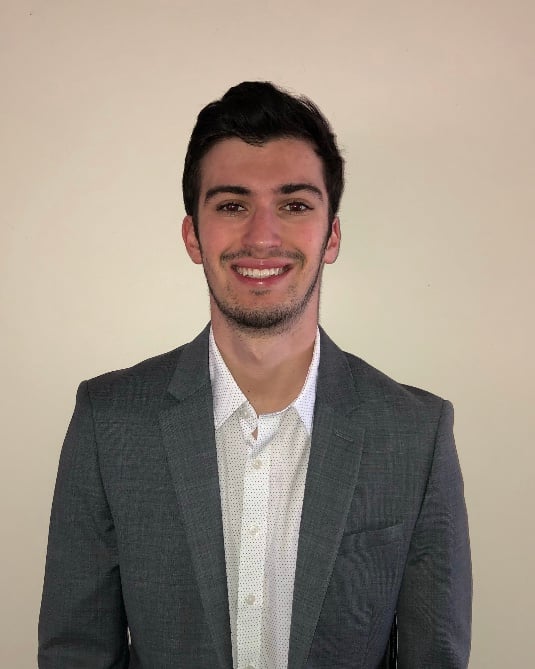 By Jason Kurtz