What Is a Bed and Breakfast?
A bed and breakfast, often abbreviated as B&B, is a business that accommodates overnight guests and offers a breakfast menu. They traditionally take the form of a large family home with a limited number of rooms. Unlike hotels, a B&B usually only hosts guests for short periods, typically overnight, as opposed to accommodating individuals interested in a longer stay.
How Does a Bed and Breakfast Work?
Bed and breakfasts offer hospitality services on a personal level. In most cases, the limited number of people they accommodate allows a host to establish a stronger connection with their guests. For example, if a guest has dietary restrictions, room preferences, or physical limitations, the host can make necessary preparations to make their stay more comfortable. Though many bed and breakfasts are run entirely by the owner, it's not uncommon for them to hire a small staff.
Bed and Breakfast vs Hotel
A bed and breakfast offers a significantly different type of experience than most hotels, motels, or inns. While some specifics may seem familiar due to the nature of the hospitality business, staying at a B&B is unique for a variety of reasons. Below, we'll investigate what separates these types of businesses from a traditional hotel:
Atmosphere: One of the most striking differences between a bed and breakfast and a hotel is the atmosphere. Though a sense of privacy is retained, hosts and their guests are likely to have a closer relationship with one another due to events like check-in and breakfast. Conversely, a hotel is considerably larger and holds far more people, making it difficult to establish a connection with each guest.
Amenities: The amenities offered by a bed and breakfast feature a personal touch that you wouldn't get from a hotel. Instead of focusing on the luxury and extravagance that some hotels seek to attain, most B&Bs aim to make guests feel at home during their stay. It's common for hosts to arrange gift baskets with local products, cater to a guest's preferences, and even decorate rooms for special occasions.
Individuality: A key difference between hotels and bed and breakfasts is that in many cases, each room at a bed in breakfast is unique. Hotels, whether they be part of a chain or privately owned, typically feature similar layouts and many versions of the same room. Additionally, most hotels offer a similar experience to one another, though they may differ in quality. Since bed and breakfasts are almost always privately owned and specific to their location, they benefit from unique service and bedroom layouts.
Food: As its name suggests, one of the primary functions of a bed and breakfast is breakfast. Most hotels typically offer a continental breakfast consisting of light pastries, fruits, coffee, and tea. At a B&B, however, breakfast is typically homemade and consists of a variety of comfort foods or homestyle breakfast dishes.
What Is on a Bed and Breakfast Menu?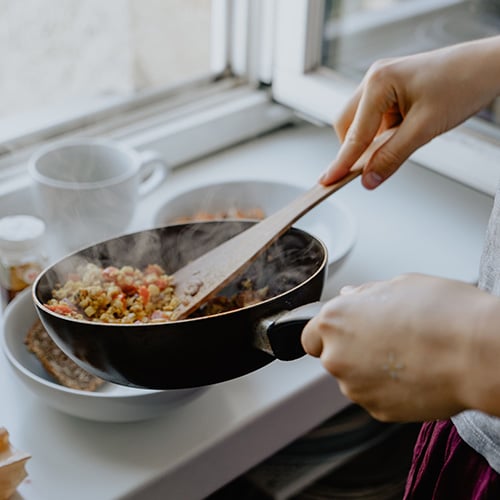 The contents of a bed and breakfast menu depend on a variety of factors including the host's preferences, the B&B location, and the availability of ingredients. Despite this, there are many traditional breakfast foods that you can expect to find on most menus. In some cases, hosts offer breakfast as a sit-down meal where every guest is invited to dine with one another. Below, we've listed some of the most popular breakfast options served at bed and breakfasts:
French toast
Omelets
Breakfast sandwiches
Pancakes
Fried chicken and waffles
Bed and Breakfast vs Airbnb
Although Airbnb is short for "air bed and breakfast", there are several key differences between the two. The popular rental service features a variety of properties and even lets some guests book stays at B&Bs through its app, though this doesn't make up the majority of their listings. Below, we'll investigate some of the key differences between bed and breakfasts and Airbnbs:
Host availability: The owner or host of a bed and breakfast is directly involved in nearly every aspect of a guest's stay. They'll ask for the guest's preferences, meet them at check-in, and do their best to make the stay enjoyable. Additionally, the host often serves guests breakfast directly. Conversely, most Airbnb owners don't interact much with their guests beyond check-in and check-out since their responsibilities as an owner don't require them to.
Price: Though prices can vary, Airbnb rentals are often listed at a lower cost than a bed and breakfast. This is due to a variety of factors such as the nature of the stay, responsibilities of the host, and potential B&B employees.
Hidden fees: In most cases when an individual books a stay through Airbnb, they'll find a variety of hidden fees applied to their final total. Service charges, cleaning fees, and convenience fees can accumulate quickly, causing the final price of your trip to be far higher than expected. The price of a bed and breakfast typically includes the entire experience, and it's safe to assume that the price advertised is the price a guest will pay.
How to Start a Bed and Breakfast
If you plan on opening a bed and breakfast, there are several tasks and steps you'll need to complete to be successful. Below, we've outlined a few of the most prominent steps in the process:
Identify a property: If you don't already own a property that you'd like to convert into a bed and breakfast, your first step should be to find one. The size of the house you choose is essential to your business. It should be big enough to host multiple guests and preserve a sense of independence, yet small enough to maintain the feeling of togetherness that every great B&B has.
Renovate: Once you've found a property, make changes to the building to be sure it's fit to accommodate multiple guests. Depending on the status of the building, the amount of work you need to do can vary. Renovations can range from as little as buying new furniture and applying a fresh coat of paint to more dramatic changes like installing private bathrooms in each room and restructuring areas of the house.
Establish a menu: Once the house and guest rooms are ready, create a menu and establish a set time for breakfast to complete the bed and breakfast experience. The food that appears on your daily menu will vary depending on your preferences as the host, as well as the guests staying with you. Create your own unique menu to set yourself apart from other similar businesses.
Consider hiring staff: The number of staff members you hire, if any at all, depends on how many guests you plan on hosting at a time and the amount of responsibility you are willing to take on as an owner. It's possible to take care of every task on your own or with a business partner, but as you host more guests this can become increasingly difficult to manage. Consider hiring a small number of staff members to make your B&B run as efficiently as possible.
List your business: Once you're prepared to open your bed and breakfast, you should take the time to list and advertise it. Vacation rental websites such as Airbnb and Vrbo are especially helpful, but they may carry additional fees. You can also establish your own website and list print ads to successfully create awareness of your new business.
Establishing what a bed and breakfast is and how to open one is essential information for anyone working in the hospitality industry. Whether you're preparing to open a bed and breakfast of your own or you just want to learn more about the subject, the information above is a great place to start.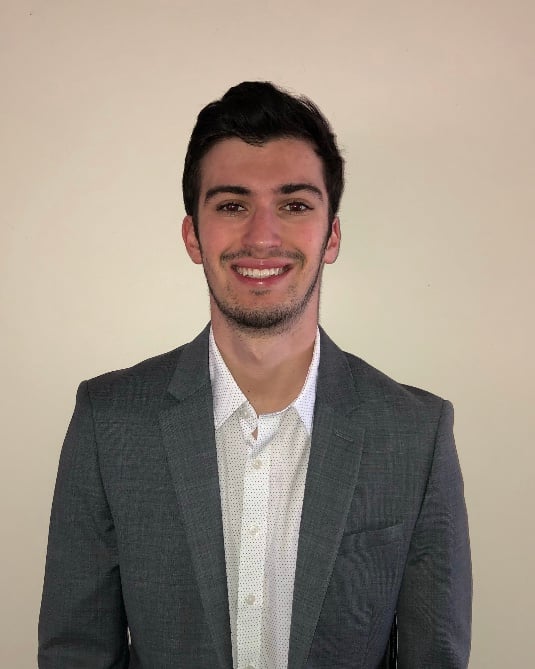 By Jason Kurtz