What Is a Hotel Concierge?
If you've ever stayed in a hotel, chances are you've noticed a professional assisting guests in the lobby or near the front desk. This employee, known as a concierge, completes a variety of tasks in the hospitality industry and is a vital part of the hotel experience. Whether you already employ a concierge or are considering hiring one, it's important to understand what the job is and how it can affect your business. Below, we'll investigate what a concierge is, what they do, and how much they make.
What Is a Concierge?
A concierge, sometimes referred to as a guest relations manager or a residential concierge, is a specialized customer service representative who works in the hospitality industry. Their purpose is to ensure that guests or customers have a pleasant experience as well as access to any information or services they might need. In most cases, they can be found working in a hotel or high-end apartment building, although they are sometimes employed by high-end office buildings as well.
---
What Does a Concierge Do?
A concierge is responsible for completing a variety of personalized tasks and services to keep hotel guests happy. In a sense, they act as the face of the business and a resource that guests can rely on. For this reason, it's expected that a concierge exhibits excellent communication and customer service skills and interacts with guests in a friendly and approachable manner. Although the job of a concierge is specific to the building they work in, some of the most common tasks they might complete on a regular basis include:
Greeting new or returning guests
Managing

complaints

Managing mail, luggage, deliveries, or messages for guests
Arranging and coordinating transport for guests upon request
Providing information on local attractions, restaurants, and events
Coordinating

dinner reservations

Managing housekeeping and maintenance requests
Developing and expanding a network of contacts within the community
---
How Much Does a Concierge Make
In general, it's reported that a concierge makes somewhere between $30,000 and $44,000 per year. Although it can vary depending on where they work, many concierges get paid hourly, with their rates ranging from $14/hour to $21/hour on average. In some cases, their annual salary is reported to be as high as $56,000.
It's important to note that along with their base salary, many concierges make money through tips. Guests can choose to tip their concierge upon their arrival, after they are assisted, or as they are preparing to check out. In a luxury hotel, guests may tip upwards of $30 depending on the service provided to them. Furthermore, most concierges receive tips between $5 and $15 in traditional hotels. Depending on the number of guests you accommodate and how busy your hotel is, a concierge can make a substantial amount of money in tips.
---
Concierge Education Requirements
At the very minimum, the job requires a high school diploma. However, in most cases, an associate's or bachelor's degree is required. Many people looking to become a concierge pursue a degree in tourism, hospitality, or hotel management.
Additionally, keep in mind that the responsibilities of a concierge vary depending on the preferences of who is hiring. Because of this, the desired education level and academic background for the job is ultimately up to the hotel. For example, a hotel in a vacation destination may look for someone with a background in tourism, while a hotel in a suburban area may want someone who studied hospitality.
Beyond a formal education, some individuals looking to become a concierge may pursue additional certifications. Many schools offer courses designed to train and certify individuals in a particular skill. These certifications are focused on a singular subject and don't take as long to complete as a degree, making them a good way to gain further skills.
---
How to Become a Concierge
Since concierge jobs are unique compared to other professions and present a variety of different paths to employment, knowing how to become one may be difficult. If you're considering becoming a concierge, follow these steps:
Choose an education path:

Your first step towards becoming a concierge should be deciding what kind of education to work towards. Depending on the type of job you desire, a two- or four-year degree are both viable options.

Earn certifications:

To strengthen your resume, apply for courses in customer service, business management, or even tourism to earn certifications and prove that you have advanced knowledge of the hospitality industry.

Gain related experience:

To be a concierge, it's important to have experience in the hospitality industry. This can help you make informed decisions and demonstrate that you have a concept of how a hotel operates. Consider working as a hotel receptionist, tour guide, valet, or even personal assistant to gain a better understanding of how a hotel works.
---
Hiring a concierge can help to improve your guest's stay and ensure that your business runs efficiently. Whether you're just learning what a concierge is or have employed one for years, it's important you know the details of the job. By understanding what a concierge is and the responsibilities they have in a hotel, you can position your staff to succeed and give guests the best experience possible.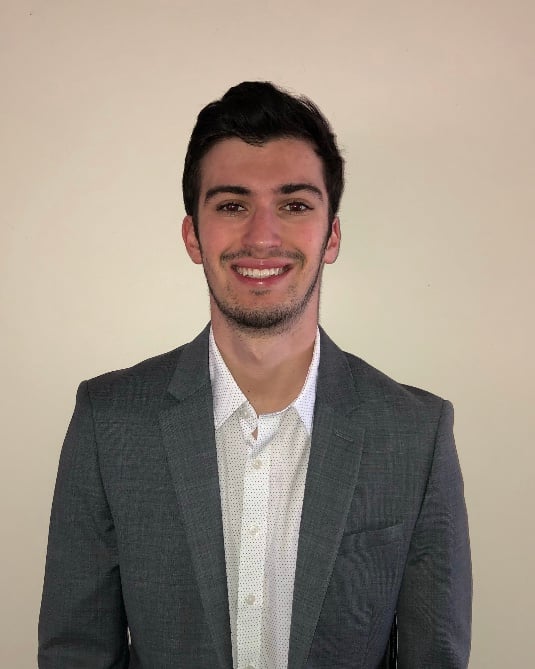 Posted in:
Management & Operation
| By Jason Kurtz