WebstaurantStore / Food Service Resources / Blog
Impress Your Guests With This Valentine's Day Menu Special
This Valentine's Day weekend, restaurants will be full of couples wanting to share a delicious meal with their loved one. Whether you're making a romantic dinner for two people or for one hundred people, this meal and drink combination is easy to prepare and fancy enough to please a crowd on the holiday of love.
To resize this recipe to suit your serving needs, enter the quantities into our recipe resizer and make it for as many people as you like.
Easy Valentine's Day Entree
Couples are typically looking for something special when they dine out on Valentine's Day, and this meal is just that. Not to mention, it's easy to prepare, either in small batches or in bulk. Below, you'll learn how to make delicious seared scallops with a carrot puree, plus a side salad with warm bacon vinaigrette:
How to Make Carrot Puree
Tools used: Mercer Millenia 8" chef knife, 24" x 24" maple cutting board, and Waring Xtreme MX1200XTX blender
Ingredients
1 1/2 lbs. carrots, trimmed, peeled, and cut into 2" pieces
1 cup boiling water
Salt and pepper to taste
Optional: butter
Directions
1. Puree the carrots, hot water, salt, and pepper, starting on a low setting and gradually working to a higher setting.
2. Follow manufacturer instructions when adding hot liquids to your blender.
3. Add a dollop of butter and puree again (optional).
4. Transfer the puree to an oven-safe container and keep it warm in an oven on low heat until the scallops are done.
How to Make Seared Scallops
Tools used: Lodge 10" carbon steel French pan, Mercer M33183 Hell's Handle fish spatula
Ingredients
6 dry diver scallops
Salt and pepper to taste
2 tbsp. butter
Directions
1. Preheat pan on medium to medium-high heat.
2. Season both sides of the scallops with salt and pepper to taste.
3. Add a small amount of vegetable oil to the pan, and add the scallops.
4. Add butter to the center of the pan, and cook the scallops for 1-2 minutes per side while basting with butter.
5. Once the scallops are golden brown on both sides, keep them warm in the oven on a plate or tray while making the vinaigrette.
How to Make Frisee Salad with Warm Bacon Vinaigrette
Tools used: Wire whip
Ingredients
4 oz. bacon, diced
4 oz. apple cider vinegar
2 tbsp. shallots, minced
2 tbsp. mustard
1 tbsp. butter
1 small head frisee
Directions
1. Fry and render the diced bacon on medium-high heat and remove it from the pan when crispy.
2. Turn the heat to low, and mix the apple cider vinegar with the bacon grease, then add minced shallots, and simmer.
3. Add mustard and whisk the ingredients together in pan.
4. Turn heat off and add butter.
5. Pour the dressing over your frisee salad and garnish with bacon.
Strawberry Champagne Cocktail Recipe
Tools used: Cardinal H2090 6.25 oz. sheer rim flute glass
This strawberry champagne cocktail is the perfect compliment to the scallops and salad. By adding this to your menu as a special Valentine's Day option, you'll give your customers the impression that they're getting something indulgent for their holiday celebration. Learn how to make it below:
Ingredients
0.5 oz. vodka

Champagne
Strawberry slices for garnish
Directions
1. Pour the strawberry nectar into a small glass.
2. Stir in the vodka until mixed and pour into a champagne flute.
3. Add champagne slowly to fill the rest of the glass.
4. Garnish with a strawberry slice.
Now that you have an easy recipe to wow your guests on Valentine's Day, make sure that you're stocked up on essential products. Luckily, we've got the last minute Valentine's Day supplies you need here: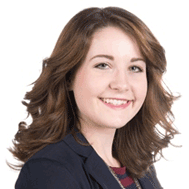 Posted in:
Holidays
|
Menu Tips
| By Sabrina Bomberger