Coq au Vin Pot Pies
Coq au vin is a dish that originated in France and is made up of braised or roasted chicken, wine, lardons, mushrooms, and sometimes garlic. Our recipe for coq au vin is a version of the delicious dish with a comfort food twist. These individual pot pies are simple to prepare by using mise en place and can be made in advance to save you time in the kitchen! This entree will introduce your guests to French cooking and also delight their taste buds.
Coq au Vin Pot Pie Recipe
Recipe by:
Ronne Day
WebstaurantStore Food Stylist
Serves: 4
Total Time: 1.5 to 2 hours
Ingredients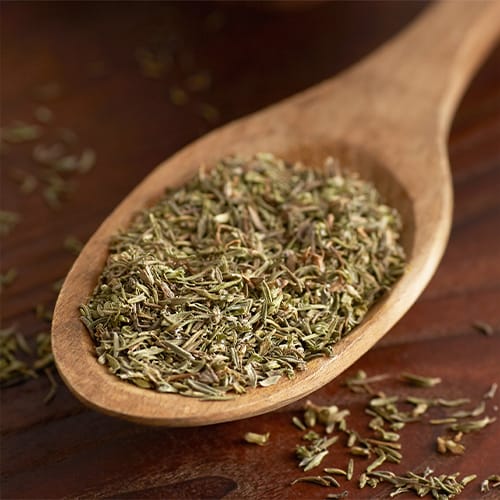 1 sheet puff pastry, thawed
1 egg, beaten
A dash of kosher salt
A dash of freshly ground black pepper
1 Tbsp. butter
1 Tbsp. olive oil
14.4 oz. package of pearl onions, thawed and patted dry
2 Tbsp. finely chopped garlic
1 cup white wine
3 1/4 cups chicken stock
2 tsp. thyme leaves, plus sprigs for garnish
3 carrots, in oblique cuts, about 1 1/2 cups
8 oz. small button mushrooms, trimmed, and cut into quarters
3 Tbsp. cornstarch
1 lb. of rotisserie chicken meat, about 2/3 of a chicken
Directions
For the Pot Pies
Position a rack in the center of the oven and heat the oven to 425 degrees Fahrenheit.
Combine the egg with 1 Tbsp. of water to make an egg wash.
Gently roll the sheet of puff pastry into a 9 1/2" x 9 1/2" square, then cut it into four equal squares.
Transfer the squares to a baking sheet lined with parchment paper. Brush each square with egg wash and sprinkle with salt and pepper.
Using an extra small biscuit cutter or tiny cookie cutter, make 3 vents in each square.
Move the baking sheet to the oven and bake for 8 to 10 minutes, until pastry is puffed up and golden brown.
Remove from the oven and set aside.
For the Chicken Coq au Vin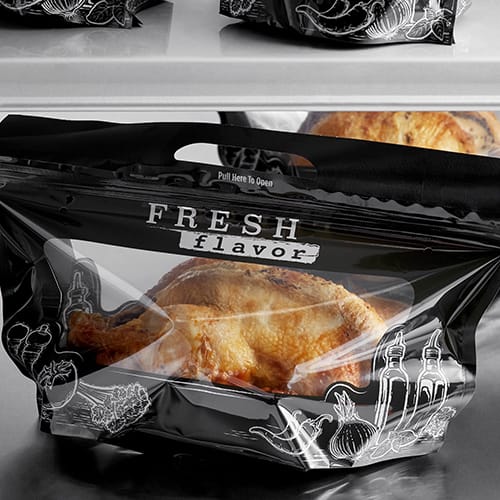 In a 6 quart pot, combine the butter and oil, and cook over medium heat until the butter has melted.
Add in the garlic and onions and saute for about 3 minutes or until the onions start to brown.
Pour in the wine and continue to cook for 5 to 7 minutes or until most of the wine has been absorbed.
Add 3 cups of stock and the carrots, and bring to a boil.
Combine the mushrooms with the stock and continue to cook for 5 more minutes.
Slowly add in the chicken, 2 tsp. thyme, 1/2 tsp. salt and 1/4 tsp. pepper and continue to cook for another 3 minutes.
In a separate bowl, combine the cornstarch with the remaining 1/4 cup of chicken stock.
Lower the heat to a simmer and gently stir in the cornstarch slurry until the mixture has thickened, about 1 minute.
Plating
Season the coq au vin to taste.
Divide among 4 16 oz. ramekins.
Top with the pastry squares.
Finished Dish
Complete the coq au vin recipe by placing the remaining sprigs of thyme on top of each pot pie and serve to your guests to enjoy. Everyone will fall in love with this simple alternative home style French dish! You can find other recipes like this on the WebstaurantStore Instagram.
Posted in:
Recipes
|
By Angalena Malavenda
The information provided on this website does not, and is not intended to, constitute legal advice. Please refer to our
Content Policy
for more details.