Filet Mignon and Root Vegetable Chips
Surprise your family or guests this Christmas with a gourmet dinner! Take your turn at preparing a delicious meal with this new filet mignon and root vegetable chips recipe. Everyone will love the crispiness of these root vegetable chips and enjoy dipping their steak into the creaminess of the marsala miso mustard sauce. Don't forget to serve Christmas themed drinks with this exquisite dinner option.
Filet Mignon with Root Vegetable Chips and Marsala Miso Mustard Sauce
Recipe by:
Ronne Day
WebstaurantStore Food Stylist
Serves: 4
Total Time: 90 to 120 minutes
Ingredients
2 large carrots, sliced thinly, about 1 cup
2 large parsnips, cut thinly, about 1 cup
2 small golden beets, sliced thinly, about 1 cup
2 small red or candy stripe beets, sliced thinly, about 1 cup
3 Tbsp. olive oil, additional oil may be needed for cooking the steaks
1 Tbsp. finely chopped rosemary, sprigs for garnish
1/2 tsp. freshly ground black pepper
Kosher salt and freshly ground black pepper
4 cuts of filet mignon, about 2 1/2 - 3 inches thick
1/2 cup unsalted butter
1/3 cup finely chopped shallots
1/2 cup Marsala wine
2 cups miso broth, or chicken broth with 2 Tbsp. miso whisked into it
3 Tbsp. Dijon mustard
1/4 cup heavy cream
3 Tbsp. chopped tarragon
Flaky sea salt
2 Tbsp. thinly sliced scallions
Directions
Food Preparation
Tie the steaks in two places with kitchen twine to help it keep its shape and season generously with salt and pepper. Refrigerate uncovered for minimum 1 hour, maximum 8 hours.
Vegetable Chips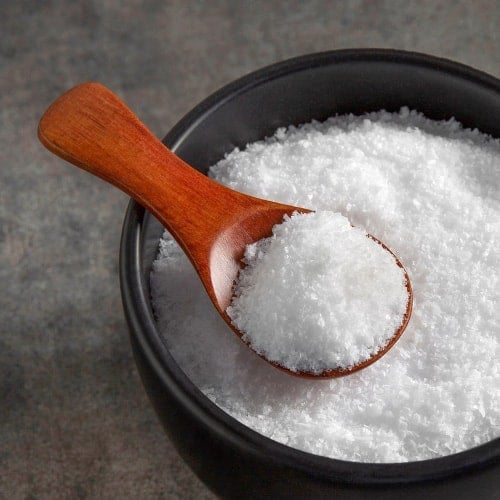 Position racks in the upper and lower third of the oven and heat your oven to 425 degrees Fahrenheit.
Cover a baking sheet with parchment paper.
Toss the parsnips in a bowl with 1/2 tsp. of olive oil and place in a row on the baking sheet
Add the carrots to the bowl with another 1/2 tsp. of olive oil and toss. Place in a row on the baking sheet.
Take all of the beets and toss in 1/2 tsp. of olive oil. Create a third row on the baking sheet and spread evenly.
Sprinkle the chopped rosemary, 1/2 tsp. salt, and 1/4 tsp. pepper over the parsnips, carrots, and beets.
Put the baking sheet on the top rack of the oven. Gently toss every 15 minutes until the vegetables are crisp and browned (about 30 minutes).
Filet Mignon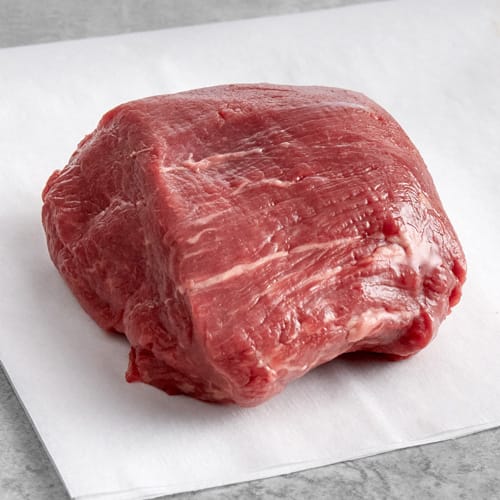 Heat a large cast iron skillet on medium high and add 1 1/2 tsp. oil.
Sear the sides of the filets until browned (about 10 minutes for each steak), adding oil to the pan as needed.
Place the steaks on a rimmed baking sheet and put in the oven for 15 to 25 minutes or until the filets have reached the desired temperature (125–130 degrees Fahrenheit for rare, 135–140 degrees Fahrenheit for medium rare).
Remove the steaks from the oven, transfer to a cutting board, and tent with foil to let the meat rest.
Marsala Miso Mustard Sauce
In a saucepan, melt butter on medium high.
Add the shallots and saute until lightly browned (5 to 6 minutes).
Add the wine and continue to cook for about 5 minutes until completely absorbed.
Add in the miso broth and mustard. Cook for about 25 to 30 minutes or until reduced to 1 cup (a measuring cup can be used).
Slowly whisk in the cream and reduce heat to low to keep warm.
Shortly before serving, return the vegetables to the oven to warm for about 2 minutes. Whisk 2 Tbsp. of tarragon into the mustard sauce.
Plating
Divide the vegetables and place them on one side of the four plates. Swirl the mustard sauce on the empty side of the plate and lightly drizzle on the vegetables.
Remove the strings from the steaks, cut the filet into 1/2 inch thick slices, and fan the steak slices on the mustard sauce next to the vegetables.
Finished Dish
Garnish the steak with flaky sea salt, the remaining tarragon, and rosemary sprigs and serve! You can find more recipes like this on the WebstaurantStore Instagram.
Posted in:
Recipes
|
By Angalena Malavenda
The information provided on this website does not, and is not intended to, constitute legal advice. Please refer to our
Content Policy
for more details.