Returns, Damages, and Restocking Fees
Ordering your restaurant supplies and equipment online is quick and convenient, but what happens if you need to return something? WebstaurantStore wants the return process to be as painless as possible. Check out our tips for the easiest way to handle your returns.
Setting Up a Return
If you already have a WebstaurantStore account, it's very easy to set up a return from your laptop or smart phone. Just follow the steps below.
Log in to your WebstaurantStore account
Click your name at the top right of the screen
Choose "Orders" from the dropdown
Select "Return Items" from the right of the screen
Click View Orders to return to your complete list of orders at any time
Check the boxes on the items you want to return
Click "Submit Returns"
If you don't have an account, you can set one up here, or contact Customer Solutions to set up your return for you.
Return Labels
After your return has been set up, our Customer Solutions team will email you a return label. All you have to do is print out your label, attach it to the original box, and mail the package at a FedEx drop box or shipping center. Make sure to cover or remove the original shipping label.
Instead of using the label from Customer Solutions, you could choose to pay your preferred carrier directly upon dropping off the return package. If so, please speak to the Customer Solutions team for the proper return address information.
Return Policies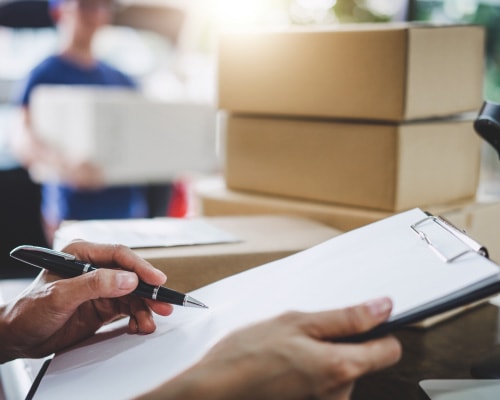 WebstaurantStore will accept returns on all regularly stocked items, except consumables, as long as they are unused, in the original packaging, and returned with 30 days of receipt. If you set up a return that has any of the special considerations below, Customer Solutions will follow up with you.
Drop Ship Items
Drop ship items that are not regularly stocked by WebstaurantStore may not be eligible for a return. This is entirely dependent on the manufacturer's policies. Customer Solutions will contact the manufacturer and verify their return policy before taking any action.
Special Order Items
Special order items or items that were made to order may not be eligible for a return. Customer Solutions will inform you if this is the case.
Consumables
Consumable items are not eligible for returns because they have a strict time line for shipment due to their shelf life. To ensure that all consumables are safely within their shelf life and have not been opened, we cannot accept returns for these items.
Common Carrier Shipments
For larger items and equipment that is shipped by common carrier, Customer Solutions will work with you to schedule a pick up time instead of sending you a shipping label.
Refunds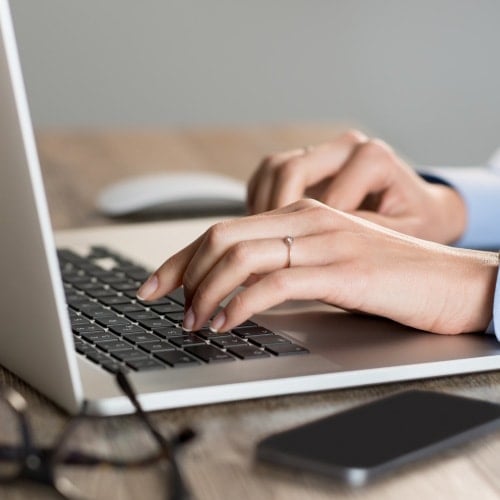 Refunds are issued after the returned item has been received and inspected. A return credit will be issued back to the original payment method. The total amount of your refund will be affected by the following costs.
Shipping Charges
You are responsible for all shipping charges, including the original shipping cost and the cost of shipping the item back to WebstaurantStore. The return shipping cost will be deducted from your refund.
Restocking Fees
WebstaurantStore will also deduct a restocking fee from your total refund to cover the cost of processing the item back into stock.
What are Restocking Fees?
Restocking fees are charged for all returned items to make up for additional costs that are incurred during the return process. The fee is 20% of the returned item's total cost for commercial customers and 30% of the total cost for residential customers.
Why Do We Charge Restocking Fees?
WebstaurantStore charges a restocking fee for the following reasons.
Returned items are handled and inspected by our warehouse team, which takes time away from their daily tasks.
WebstaurantStore offers wholesale prices and restocking fees allow us to keep those prices as low as possible.
Companies that don't charge restocking fees cover return costs by raising prices.
Many items that are returned cannot be resold and companies end up taking a loss.
What If My Item is Damaged?
It's very important to inspect your order when you receive it to check for damages or missing items. Items that shipped by common carrier will have different considerations than items that shipped ground. Our Customer Solutions team will be able to walk you through the process and find a solution that works for you.
Ground Shipments
If you have damaged or missing items, contact Customer Solutions within 5 days of receipt. We may request pictures that help show the damages.
Common Carrier Shipments
Common carrier shipments are larger and more expensive than ground shipment, so they require special handling.
Inspect your shipment for damages before the carrier leaves.
Make note of the damages on the delivery receipt before signing.
Contact our Customer Solutions team within 1 business day.
Keep any damaged packing materials.
Take pictures of the damaged packaging and equipment.
Refrigerated Foods
Check the temperature of refrigerated or frozen foods upon arrival.
If you have any concerns, contact us within 1 business day of receipt.
Once the products are signed for, you are responsible for safe storage and handling.
How to Package Items for Common Carrier Returns
Learn how to securely prepare your items for a common carrier return with the step-by-step guide below:
Now that you know how the return process works you'll be able to handle making returns on your own. If you have special circumstances or need help with your return, our Customer Solutions team is available 24/7 to assist you.

Posted in:
Company Information
|
By Michale LeRoy
The information provided on this website does not, and is not intended to, constitute legal advice. Please refer to our
Content Policy
for more details.