What Is Lebanon Bologna?
Central Pennsylvania is a region that is known for its selection of traditional Dutch foods, which are popular all over the country for their rustic and wholesome flavors. One popular Pennsylvania Dutch dish is Lebanon bologna, a classic type of sausage that has been around since the 19th century. We'll break down what this tasty treat is, how it's made, and how you can use it in your recipes.
What Is Lebanon Bologna?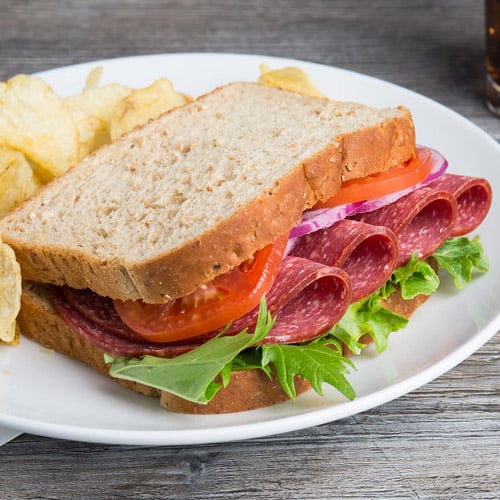 Lebanon bologna is a type of smoked, fermented, and cured meat that originated in the Pennsylvania Dutch community of Lebanon County, Pennsylvania in the 19th century. The sausage has a similar texture and appearance to salami, although it has a darker, reddish pink color.
Also, there is another variety called sweet Lebanon bologna that has a sweet and tangy flavor. Lebanon bologna has a strong tangy and smoky flavor that sets it apart from other types of cured meats. The tanginess of the meat comes from the fermentation process that the meat undergoes before it's smoked. In addition to the tangy flavor, Lebanon bologna is also very smoky because it is smoked with hardwood, which imparts a stronger smokiness.
Lebanon Bologna Ingredients
Lebanon bologna is made from beef, salt, sugar, spices, and other ingredients to start the fermentation and curing process. Additionally, sweet Lebanon bologna has a different flavor profile from the original kind because although it's made with many of the same ingredients, there are different spices involved. Much of the flavor of the sausage comes instead from the smoking and curing process.
Lebanon Bologna Brands
The recipe for Lebanon bologna was developed in Central Pennsylvania, and the region remains the main producer of the sausage, with several brands producing traditional-style Lebanon bologna using recipes that were passed down through the generations. Here are some of the top producers of Lebanon bologna:
Seltzer's Lebanon Bologna: Making Lebanon bologna using traditional methods since the 19th century, Seltzer's is the original and largest producer of Lebanon bologna in the U.S. The company still uses the original recipe that has existed for generations, resulting in a classic flavor that customers prefer.
Kunzler: Most famous for their hot dogs, Kunzler also has a selection of delicious Lebanon bologna and sweet Lebanon bologna. Additionally, the company is located in nearby Lancaster County rather than Lebanon, but they still use the same traditional smoking methods to impart the classic flavors.
Lebanon Bologna Recipes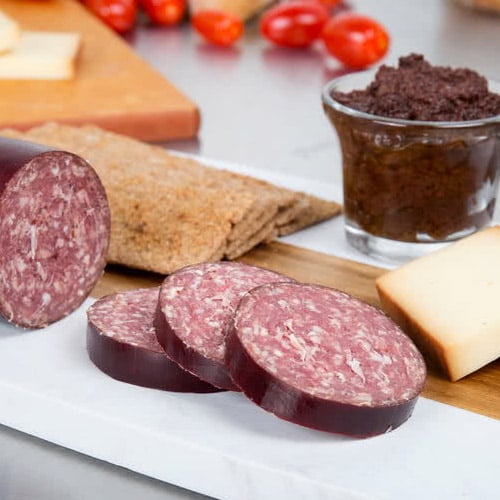 Lebanon bologna is typically served cold, and it's an excellent addition to your charcuterie boards. But, there are many ways that you can serve up this delicious, smoky sausage. Here are a few recipes that you can incorporate Lebanon bologna into:
Deli sandwiches: sliced Lebanon bologna sandwiches
Charcuterie: cubed sweet Lebanon bologna and other smoked meats paired with several cheeses
Hors d'oeuvres: Crackers and cheese with Lebanon bologna
Quiches: Lebanon bologna, bell pepper, and onion quiche
Salads: Cobb salad with Lebanon bologna
Wraps: Lebanon bologna, lettuce, and tomato wraps
With a smoky and tangy flavor, Lebanon bologna has a unique taste that is fun to try. So, if you're looking for an interesting dish to add to your charcuterie boards or deli menu that most of your customers may have never tried before, Lebanon bologna is the perfect choice.

Posted in:
Kitchen & Cooking Tips
|
Recipes
|
By Richard Traylor
The information provided on this website does not, and is not intended to, constitute legal advice. Please refer to our
Content Policy
for more details.