America's Love of Baked Goods
Americans love sweet treats, and we've got the data to back it up. Between 2012 and 2015, searches for "baked goods near me" have gone up significantly, meaning that more and more people are looking to indulge in baked goods. If you own a bakery or cafe, the following information will help you find out exactly which products and flavors your customers are searching for, and you can use it as a part of your mobile marketing strategy.

Our Favorite Bakery: The Donut Shop
According to search data, donuts (also known as "doughnuts") are America's favorite baked good. We make an average of 110,000 searches per month on Google for "donuts near me," and that number keeps getting higher. In 2016 we ate 123 million donuts as a nation, and spent nearly $350 million dollars on these fried goodies! That's 3% more donuts than we ate last year and 11% more than we were willing to spend in 2015. Oklahoma loves donuts so much that Dunkin Donuts is opening 10 new locations in Tulsa alone.
America's favorite donuts:
1. Apple Fritters
2. Glazed
3. Old Fashioned
4. Cruller
5. Cake
1st Runner Up: Cake and Cupcake Shops
Not surprisingly, "cupcakes near me" gets an impressive 40.5k Google searches per month, while "cake shops near me" gets 12k. In total, Americans have also spent $140 million on cakes in 2016, which equals 100.1 million cakes eaten in the year so far. We tend to consume cakes around special occasions, but we purchase the most cupcakes at Halloween. We definitely have a weakness for these sweet treats!
America's Favorite Cake Flavors:
1. Pineapple Upside Down
2. Carrot
3. Chocolate
4. Red Velvet
5. German Chocolate
America's Favorite Cupcake Flavors:
1. Red Velvet
2. Chocolate
3. Vanilla
4. Carrot
5. Strawberry
2nd Runner Up: Pie Shop
Pie makes the perfect ending to any holiday dinner or cookout, so it's no surprise that Americans search Google for "pies near me" an average of 2800 times per month. Despite our love of pumpkin or sweet potato pie after Thanksgiving dinner, we surprisingly purchase the most pies in the month of March. We also spend a whopping $295 million on pies every year, totaling 58 million pies eaten. That's a lot of fruity, delicious goodness to go around!
America's Favorite Pies:
1. Sweet Potato
2. Pumpkin
3. Apple
4. Peanut Butter
5. Lemon Meringue
Last, But Not Least: The Humble Cookie
"Cookies near me" may only average 2400 searches per month on Google, but we blame the lack of cookie shops, not a lack of love for these delicious baked goods. However, some shops, like Insomnia Cookies are challenging that status quo. This could be why Washington, DC (where one of these shops is located) has the highest amount of Google search volume for these yummy treats.
America's Favorite Cookies:
1. Chocolate Chip
2. Peanut Butter
3. No Bake
4. Sugar
5. Oatmeal
Why Do We Buy These Sweet Treats?
It's clear that we love our baked goods, but what factors influence us to purchase most? We've listed the top 4 reasons below:
1. Supporting Local Businesses
50% of us are more likely to buy baked goods if they're made at a local bakery. This could be because we trust local bakers to deliver a fresh, tasty product every time.
2. Visual Appeal
33% of customers purchase baked goods based on the way they look. Who can resist beautifully frosted cupcakes or cookies that look like they'll melt in your mouth?
3. Treat Yourself
Almost 30% of us use baked goods as a treat for special events. This makes sense, because what's Thanksgiving without the pumpkin pie or a birthday without cake?
4. Enticing Aroma
The scent of fresh baked goods motivates 26% of Americans to stop into a nearby bakery and purchase a treat. When something smells as good as fresh brownies or cupcakes, it's hard to resist.
So, now that you know the most popular baked goods and which flavors we crave most, you can use this data to drive potential customers into your establishment.
Sources:
American Bakers
Google Trends
Google Keyword Planner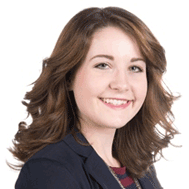 Posted in:
Foodservice Trends
|
Infographics
| By Sabrina Bomberger