10 Fall Flavors that Aren't Pumpkin Spice
When you think of fall, what flavors come to your mind? For many, that flavor is probably pumpkin spice. But other classic fall flavors can get customers into the fall spirit, no pumpkin needed. Besides baked goods and cozy entrees, these fall flavors are ideal in specialty lattes or holiday drinks! Explore 10 essential autumn flavors below.
1. Apple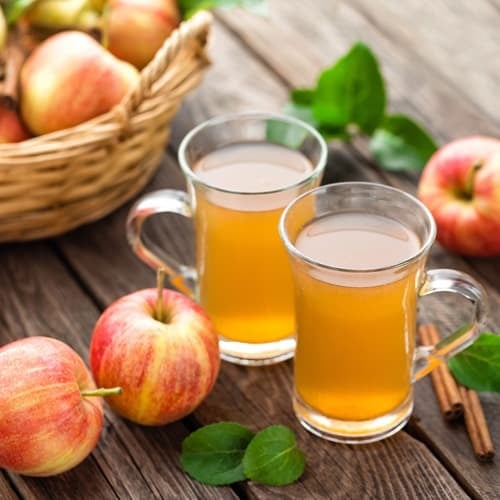 Apples are a fall-friendly ingredient that can be used in a variety of recipes. You can't beat a glass of fresh apple cider on a fall day, and hard apple cider will warm you up on a chilly autumn evening. Apple cinnamon cupcakes, freshly baked apple pie, and homemade apple sauce are delicious alternatives to pumpkin-flavored treats. Apples' growing season lasts from August to October, making them the perfect fall produce selection for your menu.
2. Salted Caramel
Sticky, salty goodness. This sweet treat is perfect for customers craving an escape from spice. Caramel candies, cookies, and hot drinks are all good ideas. Caramel lattes have an especially autumnal quality that's comforting on a cold day. For a special fall-themed treat, caramel apples are always a crowd-pleaser.
3. Maple
Maple-bacon donuts, anyone? Maple flavor invokes visions of pancakes on lazy Sunday mornings and frost-covered maple trees on crisp, autumn days. What better flavor to represent the fall season? Maple has recently moved into the spotlight thanks to delicious concoctions like maple spice lattes and maple syrup cocktails.
Shop All Maple Syrup
4. Hazelnut
The sweet, buttery flavor of hazelnut pairs extremely well with coffee or hot chocolate. This flavor has become a favorite in recent years, largely due to the increased popularity of Nutella spread. Hazelnuts can be used in sweet or savory recipes and add a rich, nutty flavor that befits the harvest season.
5. Pear
The pear harvest falls between August and October, making this fruit another great option for your seasonal menu. Pear flavor tastes great with a variety of spices, including cinnamon, star anise, and vanilla. Whether you make pear cider, pear crumble, chocolate pear cake, or fancy poached pears, this fall fruit is simply scrumptious.
6. Ginger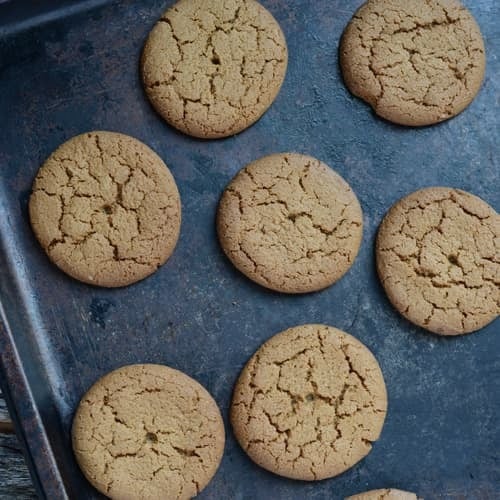 Ground ginger can add a kick of flavor to a wide range of foods but is especially delicious in gingerbread. While gingerbread is associated with Christmastime, gingersnap cookies are a perfect autumn cookie, especially when paired with hot tea. As an added bonus, ginger is a natural pain reliever.
7. Chai
Chai combines the flavors of aromatic spices like cardamom, clove, and cinnamon. To make chai tea, the spices are added to a strong cup of black tea and mixed with creamy milk. The result is a warm, soothing beverage that's perfect to sip on a crisp, autumn day. Not just for tea, chai flavoring can be added to everything from cookies and cupcakes to ice cream and pancakes.
Shop All Chai Tea
8. Cranberries
Cranberries are on the Thanksgiving table for all of the right reasons. Their vibrant, ruby red color adds a bright hue amongst the green and beige, while the sweet tartness of cranberry flavor cuts the heavy richness of mashed potatoes, turkey with gravy, and green bean casserole. Besides cranberry sauce, cranberries provide an alternative Thanksgiving flavor for cheesecakes, pies, and grilled meats.
9. Butterscotch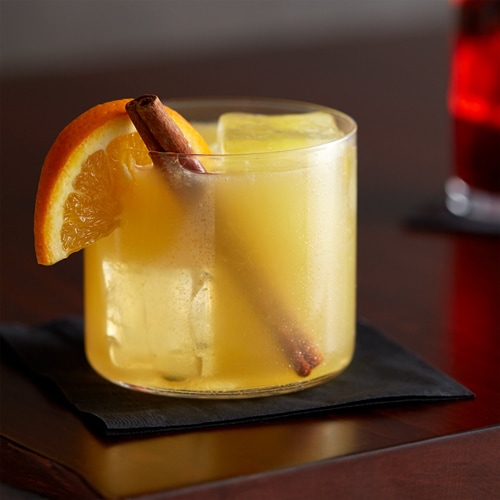 The warming tastes of caramel, browned butter, molasses, and vanilla are all wrapped into the iconic flavor of butterscotch. The seasonal flavors of butterscotch can be infused into your next signature fall latte, and can even be featured on your winter drink menu thanks to its silky-sweet, buttery taste that takes the chill off from the cool air. Blondies, autumn cheesecakes, and cookies that use butterscotch flavor have been known to take fall baking to a prized level. Butterscotch also plays nicely when spooned over ice creams that use comforting fall flavors.
10. Bourbon
Bourbon's tasting notes are reminiscent of every fall flavor we enjoy: caramel, vanilla, and oak. The bourbon flavor is so complex that it can be found in recipes for entrees, desserts, and beverages alike. Whether you're creating a seasonal menu that's full of fresh fall flavor ideas or making a sinfully boozy bourbon-infused dessert, bourbon is a shockingly simple ingredient that builds all kinds of flavorful dishes.
With so many flavors of fall, why stick with the same old pumpkin spice theme? This season, try exploring some of the delicious fruits, nuts, and spices that make autumnal food the best of the year. Whether you're crafting new specialty coffee drinks, adding pastries to your bakery case, or planning a fall-themed menu, there are a variety of fall flavors and ingredients that will bring your recipes to the next level.

Posted in:
Coffee & Tea
|
Seasonal
| By Michale LeRoy