WebstaurantStore / Food Service Resources / Blog
Altering Your Menu to Accommodate Alternative Diets
For some households, dining out has become more of a task than a treat. No meat. No gluten. Paleo.
Because of society's ever-changing dietary trends, as well as newfound allergies, it's important for restaurant owners to tailor their menus to accommodate alternative diets if they want to maintain their status as go-to places to eat. By using basic ingredients, but offering a customizable menu, you can easily and economically market to a wide array of alternative diets. There are many simple ways your restaurant can obtain a more diverse palate. Check some of our ideas out below!
Reorganize Your Menu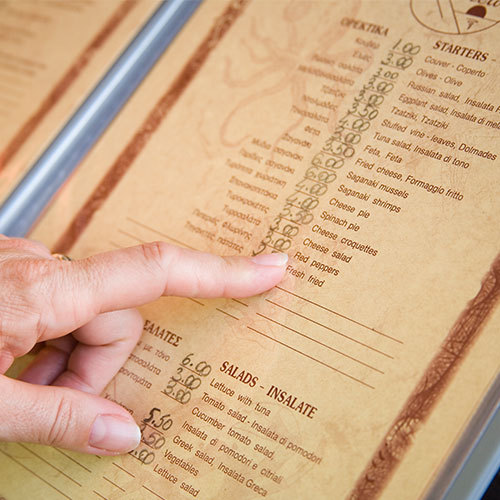 By simply organizing a menu, so it's clearly shown what exactly your restaurant serves, guests will feel less overwhelmed when they prepare to order. Create designated titles throughout your menu that read: Poultry, Beef, Vegetarian, Vegan, and Gluten Free. By making these subheadings obvious and easy to read, diners can easily flip through to the section that meets their dietary restrictions.
Add a Dietary Legend
If reorganizing your entire menu doesn't sound too appealing, how about adding a key at the bottom of each page that has symbols to represent various dietary alternatives? This way, you can offer your same specials and entrées, but you can easily show that they can be altered to fit a specific restriction. For example, if you have a pasta menu you're very proud of, but you're losing business because many customers are finding they're gluten intolerant, you can place an asterisks next to any pasta dish that can be substituted with gluten free noodles, or vegetable noodles! Also, if you make an awesome baked potato soup but want your vegan guests to also enjoy it, use a symbol to show you have a recipe to make it vegan-friendly.
Use Raw Foods and Simple Ingredients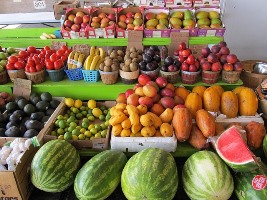 To kill two birds with one stone, you can simply make a vow to use only raw, simple ingredients. This will accommodate those on paleo diets, and it will market to guests that want a healthier dining out menu in general. Check out some of the paleo approved foods below, and you'll be amazed by the countless possibilities you can concoct.
Grass-fed meats
Fish
Fresh fruits and vegetables
Eggs
Certain nuts and seeds
Healthy oils, such as olive, walnut, avocado, and coconut
By making your restaurant menu more alternative diet-friendly, you will keep existing customers, attract new ones, and make your establishment more marketable and unique. Every business needs a niche, and this could be yours!