WebstaurantStore / Food Service Resources / Blog
Becoming a Pastry Chef: From Student to Professional
Nowadays, there are a lot of television shows about cakes, pastries, and desserts. It can be easy to fall into fantasies about sparkling sweet confections, drizzled with chocolate and sculpted from fondant. But becoming a pastry chef is hard work. Not to mention the financial commitment if you don't receive a scholarship. So, before you take the leap into a new career, it's a good idea to do some research first. If you've ever wondered what it would be like to attend baking and pastry school, the best way to get a sense of the experience is to talk with someone who's lived it.
We had the pleasure of interviewing Kajal Narang, who graduated from the pastry program at L'Academie de Cuisine and is now working as a pastry chef at the Gaylord National Resort & Convention Center. Her journey from pastry student to pastry chef required a lot of hard work and dedication. Through this interview, she gave us an idea of what it's really like to attend pastry school, and what advice becomes especially useful as you enter a career in this industry.
Pastry Chef FAQs
We asked Kajal some of the most common questions an aspiring pastry chef might have before enrolling in a culinary program. Here's what she had to say.
Q: How long is pastry school?
A: The pastry program at my school was only 1 year long and 6 months of that year was at an externship at a hotel, restaurant, or catering company of your choice. 6 months will give you the foundation you need, but it won't make you an expert in all things pastry (or savory). Working on your skills outside of school will only help you succeed further in the industry.
Q: What hours do pastry chefs work?
A: Sometimes I have 15 hour days because as soon as I get out of school, I go to work at a bakery. By the time I get off work, my back hurts and my feet are aching, but I live for that feeling. I thrive off of the exhaustion and it feels like an adrenaline rush. It takes up most of my day so I don't sit around all day watching Food Network, just dreaming of making those dishes.
Q: How much experience is required going into pastry school?
A: I know there are some of you out there who don't know whether or not to choose culinary school because of your level of experience. While experience is probably one of the most important things in food service, it is called culinary school for a reason; if you knew everything, then you wouldn't be there. I'm not very experienced myself, but I learn new things every single day. I firmly believe that if you are passionate about cooking or baking, then culinary school is definitely the way to go.
Going to culinary school has helped me get a basic understanding and knowledge of pastry. It laid out a foundation for me that has ultimately helped to shape my career into what it is today. I was provided with the tools and knowledge from some great instructors to kick-start my career in the industry. I feel that going to culinary school has helped me learn and understand the functions of ingredients and which flavor profiles work and don't work together.
Q: What is the best part of pastry school?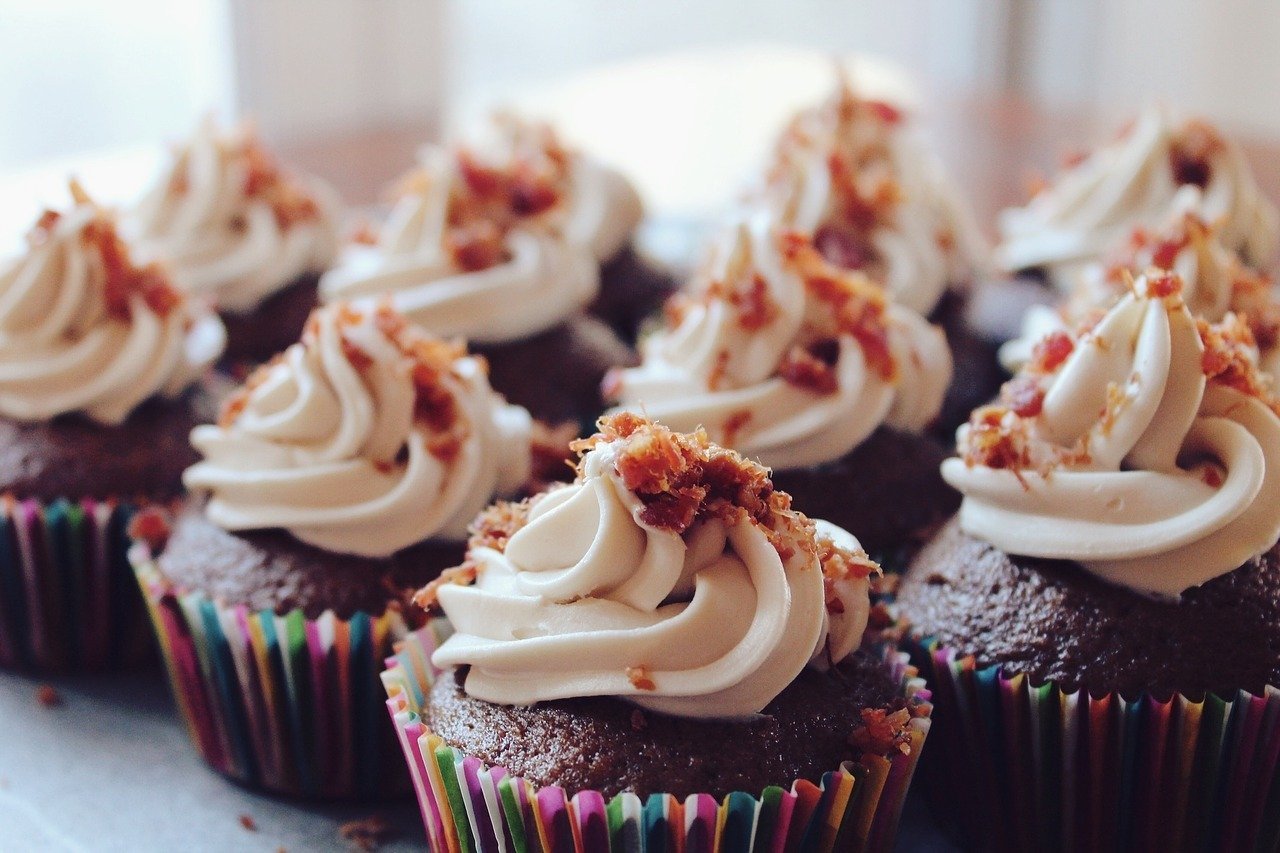 A: The one thing that I love about the food industry, other than the food itself, is the people. I've never been at a school where I see ages range so widely. Anyone can enter the food industry at any age. I encounter people of all different skill levels and different walks of life, and it's great! I personally love meeting new people, so working with my classmates or eating lunch with the culinary students is always a blast. I love hearing others' opinions about food and school, because everyone's view is different.
Additional Tips for Success in Pastry School
Arrive early and help out whenever or wherever you are needed.
Develop relationships with instructors as well as classmates. These are the people that will help you and motivate you to succeed in the industry.
Keep up with the notes and homework. Making delicious pastries is only one part of culinary school; writing recipes and maintaining your notebook is a big part of your grade.
Work hard and stay humble. Graduating from culinary school doesn't automatically make you a chef. Know when to ask for help and realize that the chefs that you are working with or learning from have worked long and hard to get to where they are today; learn as much as you can from them.
As you can see, becoming a pastry chef requires a lot of dedication, hard work, and long hours. But if you truly have a passion for the craft and are willing to put in the time and effort, pastry school can be a rewarding experience. We are glad to hear that Kajal is enjoying her career and we wish her all the best for her future.

Posted in:
Interviews
|
Bakeries
| By Jessica Wieser