Natural Food Coloring
In a world that's filled with food coloring options whose ingredients read "Red 40" and "Propylene Glycol," we don't blame you for wanting to try out something a bit more natural. With so many vibrant, plant-based foods in our world, finding a natural food coloring in every shade isn't as hard as it seems. We've provided a natural food dye option for every color of the rainbow, so you can make your treats as pure as possible. Using natural food coloring is a great way to earn customer loyalty because healthy food options are quickly evolving from a food trend to an expectation.
Shop All Natural Food Powders
How to Make Food Coloring with Natural Ingredients
If you're trying to go more au naturel with your baking and cooking, then consider these food coloring substitutes for natural food dyes instead of traditional food coloring. Below are a few powdered options (here's why we recommend powdered) you can use as a natural food coloring:
Natural Pink Food Coloring
Check out this natural pink food dye option to color frostings, smoothies, bubble tea, ice cream and sorbet, meringues, and other sweet applications:
Pitaya Powder - Pitaya (or dragon fruit) is a type of tropical fruit that is usually pink on the outside with white or vibrant pink flesh. Pitaya powders are made with the vibrant pink flesh variety and lend their colors beautifully. Pitaya powder has a very subtle flavor and is great for sweet applications.
---
Natural Red Food Coloring
A natural red food dye comes in handy more than you'd think, especially when making red velvet cupcakes or a special Valentine's Day menu or treat:
Beetroot Powder - Beetroot powder comes from dehydrated and pulverized beets. Keep in mind, beetroot powder will at first appear pink when added to your recipe, but as more powder is used, it will turn red. Beetroot powder is fairly strong flavor-wise and is better suited for savory applications if using a larger amount.
Shop All Beetroot Powder
---
Natural Orange Food Coloring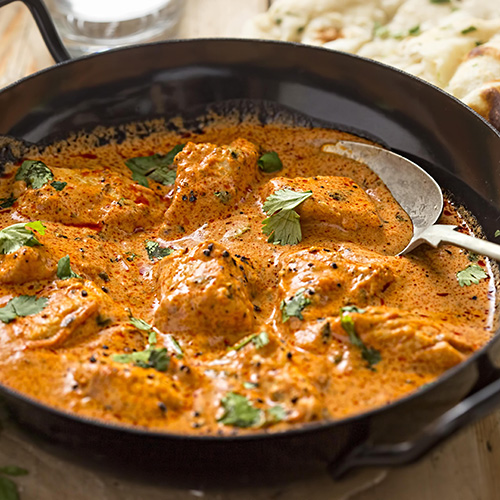 Need to make a natural orange food dye? Below is a great powder to use when trying to color savory recipes, such as aiolis, mayonnaise, rice, or hummus, or sweet applications, like icings or frostings:
Paprika Powder - Paprika is a type of spice that's made from a variety of ground red peppers, such as bell peppers and chili peppers. When using paprika, grind down the spice as finely as possible so it blends and dissolves more easily. Paprika powder has a strong flavor and is better suited for savory applications.
Shop All Paprika Powder
---
Natural Yellow Food Coloring
Yellow is a beautiful hue that can be created naturally to dye savory recipes like curry, dumplings, and rice, or in sweet applications like smoothies and parfaits:
Turmeric Powder - Turmeric powder comes from the root of a turmeric plant, which has a strong taste and bright, golden yellow hue. Turmeric powder has a strong flavor, so a little goes a long way, and the flavor can be masked easily to use in both sweet or savory recipes.
Shop All Turmeric Powder
---
Natural Green Food Coloring
Check out these powder ideas if you're looking to make a natural green food coloring. They're ideal for frostings, ice creams, smoothies, bubble tea, cookie and cake batters, and puddings:
Matcha Powder - Matcha is a powder made of green tea leaves that have been grown under shaded conditions for three to four weeks. The stems and veins are removed from the leaves and the leaves are ground into an ultra-fine powder. Matcha is commonly used for matcha lattes and is a prominent ingredient in East Asian cultures. Matcha powder is semi-flavorful and can be used in sweet and savory recipes.
Shop All Matcha Powder
Spirulina Powder - Spirulina is a microalgae that comes in both green and blue varieties. It is nutrient-dense, and the green variety produces a deep green hue. Spirulina is best used in sweet recipes to mask the overpowering flavor. Be sure to use as little as possible.
---
Natural Blue Food Coloring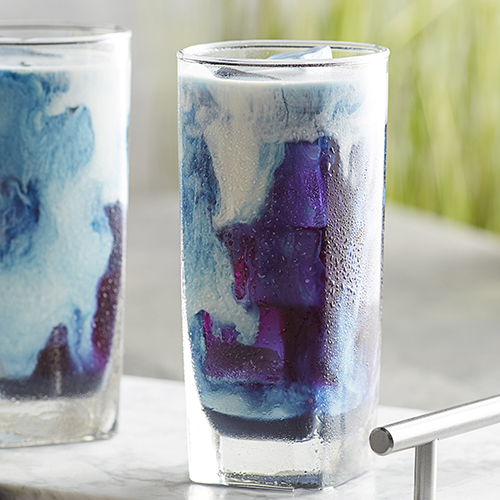 Create a natural blue food with the following powders. These are best used for ice creams, puddings, cheesecakes, smoothies, and cocktails:
Butterfly Pea Flower Powder - Butterfly pea flower powder is a type of herbal tea that's made from the flower of the plant. It is naturally a deep blue but will change colors to pink or purple if there is an acid present, so be careful if your recipe has an acid. Butterfly pea flower powder does not have a strong taste and shouldn't affect the flavor of your sweet recipes.
Shop All Butterfly Pea Flower Powder
Blue Spirulina Powder - Blue spirulina powder is made from the blue variety of microalgae. It has a pungent taste, so be sure to dye your sweet recipes little by little.
---
Natural Purple Food Coloring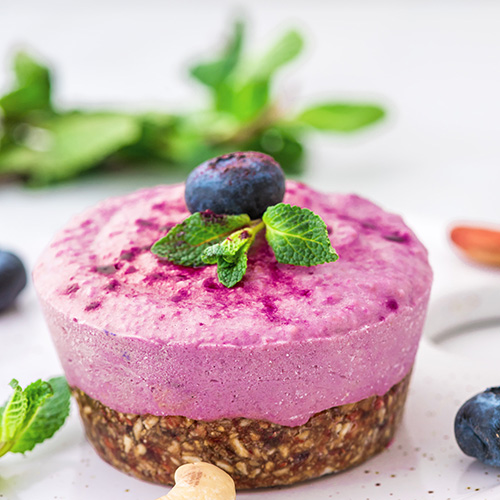 Below are options to use for a natural purple food coloring. These natural powders are great for changing the hue of dumplings, sourdough and other bread, steamed buns, cheesecakes, frosting, and smoothies into a vibrant purple.
Purple Sweet Potato/Yam Powder - Purple sweet potato powder is made from dehydrated and finely ground purple yams (also known as ube), and the flesh is a vibrant shade of purple. It is semi-flavorful so it should not affect the palate of sweet and savory applications too much.
Acai Powder - Acai powder is made from dehydrated and pulverized acai berries, which are a type of tropical fruit native to Central and South America. It does not have a strong smell and is best used for sweet applications.
Shop All Acai Powder
---
Natural Brown Food Coloring
The following powders are a great option when making a natural brown food dye. Natural brown food coloring is best for cakes, frostings, icings, and bubble tea.
Cocoa Powder - Cocoa powder is made from dried chocolate liquor that has been ground into a fine powder. This produces unsweetened cocoa powder, while sweetened cocoa powder has milk powder and/or sugar added to the mix. Cocoa powder is semi-flavorful and is best for sweet applications.
Shop All Cocoa Powder
Espresso Granules/Powder - Espresso powder is the product of ground up and dried dark roasted coffee beans. Espresso powder is very concentrated and flavorful, so use it sparingly in sweet applications.
Shop All Espresso Grounds
Instant Coffee - Instant coffee is extremely concentrated coffee that is made in the form of granules. The granules last for a long time, are shelf-stable, and easy to rehydrate back into real coffee. Instant coffee is used to make dalgona coffee. Because instant coffee is so concentrated and has a strong smell and taste, use it sparingly in sweet applications.
---
Natural Black Food Coloring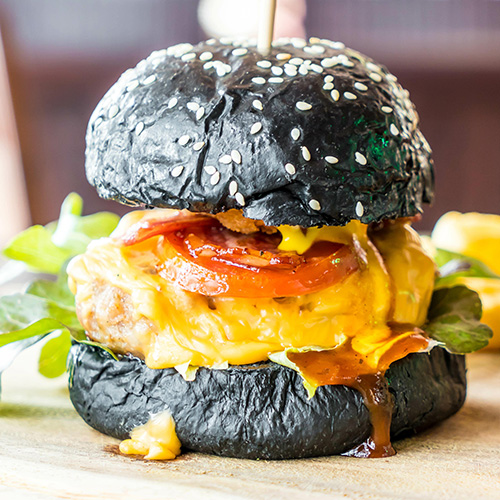 Searching for a natural black food colorant? Check out these powder ideas to use for the color black when making frostings, smoothies, bread, ice cream, and mixing into batters:
Charcoal Powder - Charcoal powder is made from activated charcoal, which is produced from superheated natural sources of carbon, such as wood. It is natural, odorless, safe for consumption, and can be used in sweet and savory applications.
Black Cocoa Powder - Black cocoa powder is regular cocoa powder that has been heavily Dutched, which means it has been washed with a potassium solution that neutralizes acidity. Dutching cocoa powder results in a darker powder that is a bit more bitter than regular cocoa powder, and is best used for sweet recipes.
---
Natural Food Coloring FAQs
If you are new to the subject you might have a lot of questions before starting to make your own natural food coloring. Take a look at our list of FAQs about working with a dye that's made from natural ingredients:
Should I Use Powder or Liquid for My Natural Food Dye?
Powder acts as a superior natural food colorant for a couple of reasons. The powder is less likely to alter the recipe's final result, whereas liquid would make the recipe looser. You'll have an easier time achieving the desired color with vegetable and fruit powder because it's more concentrated. If using a liquid, it would need to be highly concentrated in order to show up in the end result, and only a small amount should be used to not alter the completed recipe.
In this natural food coloring guide, we only use examples of powdered natural food colorant options. If you want to use a liquid base for your natural food coloring instead of a powder, then remember these rules:
Once you have your juice or puree, make sure to strain it through a fine-mesh sieve or a cheesecloth to remove any solids.
Reduce your liquid as much as possible to evaporate excess water and have a more concentrated base.
When using powder, be careful not to use too much because the powder can thicken your recipe and alter the end result. Also, make sure your powdered natural food colorant is ground as finely as possible. The more powdery the consistency is, the easier it will be to dissolve in your recipe. You can use a mortar and pestle, spice grinder, or high-speed blender to achieve its most powdery consistency. If the powder is not dissolving right away, let the mixture sit for a minute or two and re-stir. You'll find that as time passes, the powder more easily dissolves into the mixture. Repeat the sitting and re-stirring until it's completely dissolved.
Back to Top
How to Use Natural Food Coloring
So, what recipes can you use a natural food colorant in? Below are the best cooking and baking applications to make when using natural food coloring:
Frosting
Icing
Ice Cream
Smoothies
Milkshakes
Meringue
White chocolate
Pastry Cream
Dumplings
Rice
Will My Natural Food Coloring Give Off a Flavor?
Yes, it will probably give off a small hint of flavor (depending on how pungent your natural dye is), so be sure to use it sparingly.
Will My Natural Food Coloring Be As Vibrant as Chemical Food Coloring?
No, the natural food coloring will not be as vibrant as a chemical food coloring. You can use a larger amount of natural food coloring to deepen the color, but know it will affect the taste and consistency. To make your natural food coloring as vibrant as possible, make sure your base is highly concentrated.
Also, be cautious when trying to dye doughs and batters. Since natural food coloring isn't as vibrant as its chemical counterpart, the inside crumb will only turn a pastel or very light shade of the color, while the outside of the finished baked product will most likely be brown.
---
Now that you've learned about natural food coloring, you're one step closer to marketing your offerings as natural, and maybe even plant-based if you are a vegan bakery or cafe!
By Val Goodrich